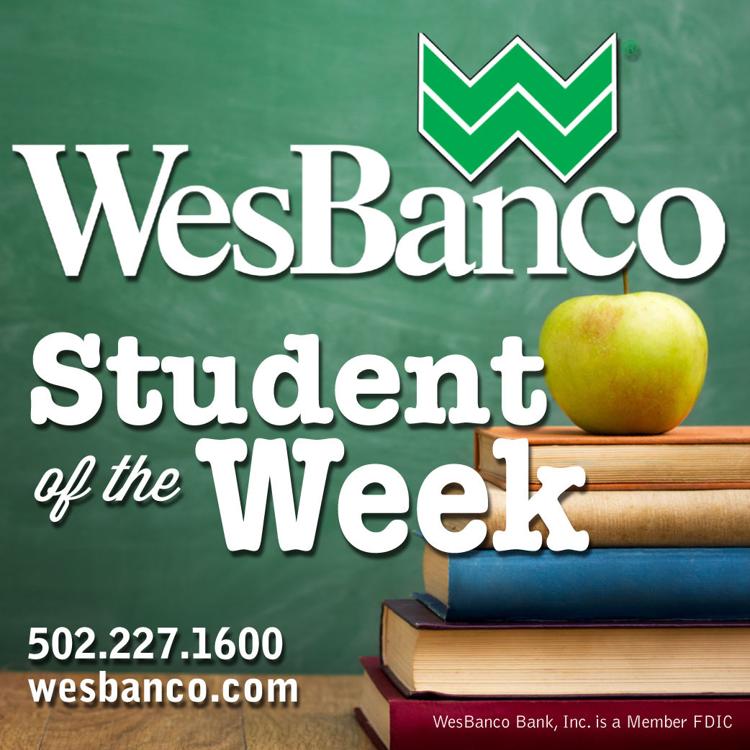 The title of WesBanco Student of the Week goes to a kindergarten student at Early Learning Village this week. 
Emalyn Doane, age 6, was nominated by her teacher Faith Hamilton for the kindness that she exhibits to others, adding that Emalyn is "truly a friend to ALL students." 
"We have some students who speak very little English and Emalyn has been learning their home language so that they can have a friend to talk to at school," Hamilton wrote in her nomination. "She includes all students during play time, is the first to ask if a fellow student needs help, and is a wonderful classroom helper. She truly makes our classroom a better place and I know her inclusive nature will change the world one day!"
Emalyn is the daughter of Jeff and Stefanie Doane. 
State Journal: What are some of your favorite things?
Emalyn Doane: One of my favorite things is ice cream.
SJ: Do you have a favorite flavor of ice cream? 
SJ: I heard that you are learning the language of other students in your class, so tell me a little bit about how you do that.
ED: Because we have three students, my friends, three friends of mine, who are in Spanish… I learn it from them, and from my mommy's phone (They use a translation app).
SJ: Why did you think it was important to do that?
ED: So I can talk to my friends so they can know what I'm saying.
SJ: Why do you think it's important to include other people in things?
SJ: Is it just something that you feel like you should do?
SJ: For people who might read this, what are some ways that they can make new friends? 
ED: By being nice and saying, "My name's Emalyn," or "My name's Bella." 
SJ: What do you like about going to school? 
ED: Have fun and learning. 
SJ: What do you want to be when you grow up?
ED: A dentist. Because dentist have to fix teeth.