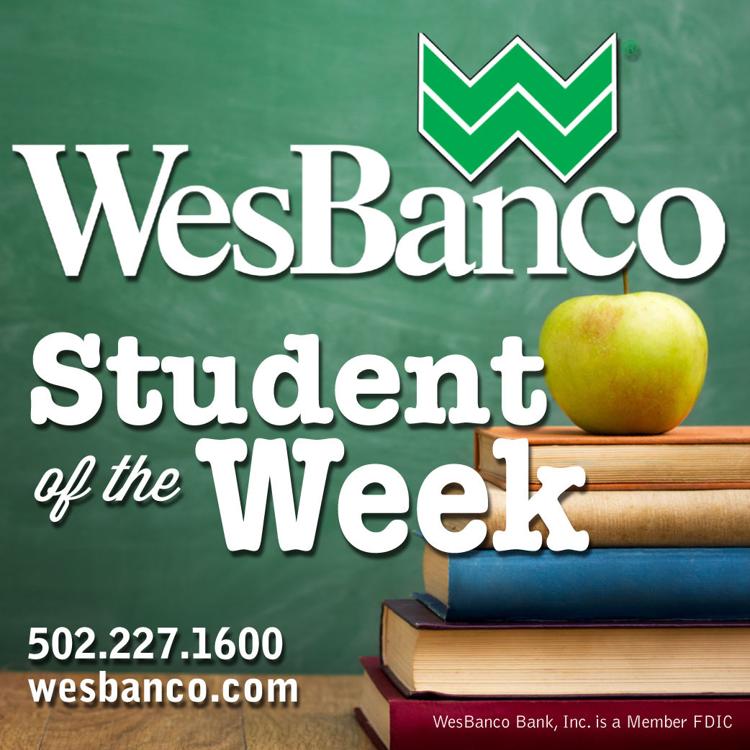 Jade Canterbury, a seventh grade student at The Frankfort Christian Academy, is the WesBanco Student of the Week. 
Jade was nominated by her honors world history teacher Lonnie Lewis for her intellect and hard work. Lewis added that she is a very mature student. 
"This year she is one of the strongest students in my world history honors class. She is amazing as she is constantly focused and 'on task.' We have prayer about every day and she always volunteers to either open or close our prayer time. She is also an excellent writer ... . But what I like best about her is her willingness to think," Lewis wrote. 
The 12-year-old is also a member of the TFCA volleyball, basketball and archery teams, Junior Beta Club and Bluegrass Baptist Church. She is the daughter of Ken and Lauren Canterbury.
State Journal: What are your favorite subjects at school? 
Jade Canterbury: I like science a lot. Both my parents are vets and I'm into animals and all that, and I like history a lot. 
SJ: How do you think being here at The Frankfort Christian Academy has helped you grow? 
JC: I think I like private schools better because of the one-on-one attention. Like, if I'm struggling in something, I can grow better in that, and being taught biblically, I think that helps a lot. The background and stuff you learn from a different point of view than you might in a public school. 
SJ: What do you want to do after you graduate?
JC: I definitely want to go to college. Jobwise, I guess I have a lot of options for that — doctor, vet. I'm into the science stuff a lot like my family, so just anything in that.