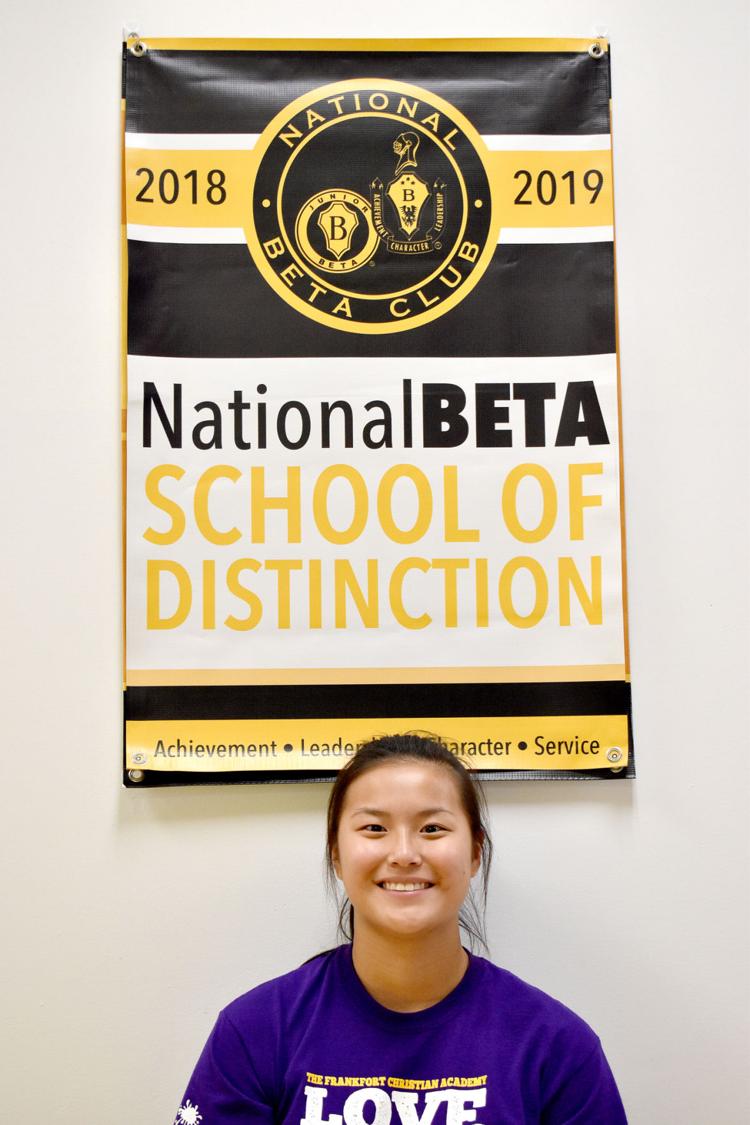 The Frankfort Christian Academy's Lindsay Miller was chosen as the WesBanco Student of the Week.
The high school junior was nominated by the school's Beta Club sponsor Jane Mason, as Miller recently competed in the language arts category at the state and national Beta Conventions and placed. At state, she came in first as the Division One Champion, and she placed second at nationals.
Miller is the daughter of Jon and Becky Miller. 
State Journal: Why did you join Beta Club? 
Lindsay Miller: It looks good on college applications and stuff. And we have fun. Dr. Mason is the sponsor, so she is fun too. 
SJ: Have you ever been to the state competition before?
LM: Yes, the year before. I competed in the same thing, but I did not place. 
SJ: What other activities do you do at the academy?
LM: I play soccer and basketball. I've played volleyball for one season, but I'm not playing right now. And the National Honor Society. 
SJ: What do you like about being a student at TFCA? 
LM: I like that it's smaller. I feel like it's challenging and easy at the same time. The teachers here are great. 
SJ: What are your postgraduate plans? 
LM: I'm hoping to go to college somewhere. I just don't know where or for what yet.