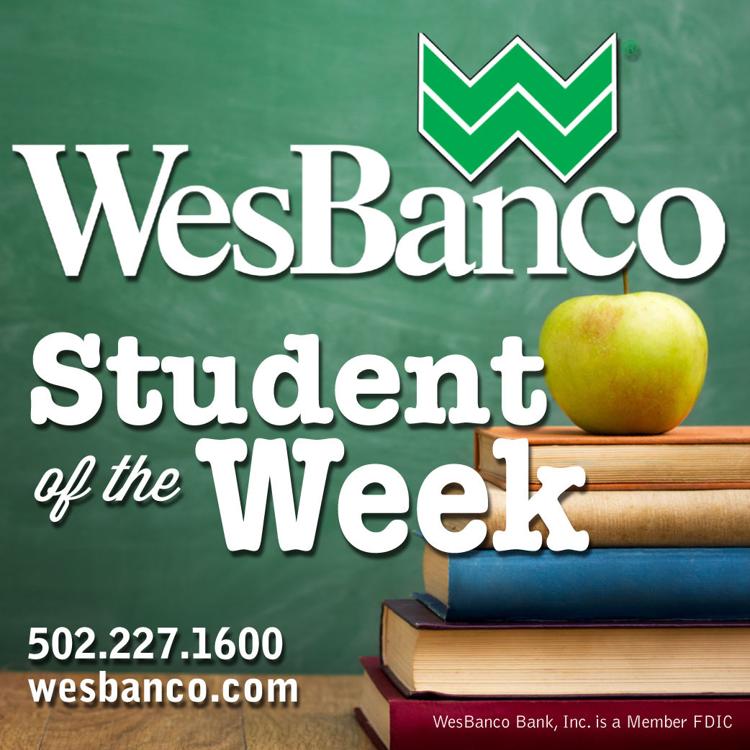 A Franklin County High School sophomore is the WesBanco Student of the Week. 
NaHavian Davis, 16, was nominated by English teacher Amber Hyatt. 
"NaHavian is a respectful, responsible student who is a leader in his class, and works hard every day to learn and do his best in class," Hyatt wrote in her nomination. 
Davis, who plays on the FCHS football team, is the son of Nathan and Shenell Davis. 
State Journal: What do you like about football? 
NaHavian Davis: It comes naturally to me, and I feel like it is the only place left on earth that you can hit someone and not get in trouble for it. 
SJ: Why do you want to work hard in class? 
ND: I just like literature and I like poems. I don't know. I feel like it's something that interests me and rhyming and stuff like that. I feel like I've always had a passion for it. 
SJ: Do you want to be a writer or something like that?
ND: If it is meant to be, I have no problem with that. I enjoy it. 
SJ: How do you think going to Franklin County has helped you grow?
ND: The culture, liking being around a lot of people, the diversity and meeting new friends and their new experiences has helped me grow to become the man that I am today. 
SJ: Who is somebody you look up to?
ND: My grandfather (Jeffery McGee). I just like everything about him, like the commitment to things, hard work, just everything.
SJ: What do you plan to do after you graduate? 
ND: I hope to go to college and graduate, but I have many dreams and aspirations. I got to pick one career, but I don't want to limit myself right now.