In the opening Commonwealth Academic League match of the season, Western Hills hosted and defeated Shelby County Monday. The final was WHHS 146 and Shelby 57.  
Western Hills won every round of both written assessment and quick recall.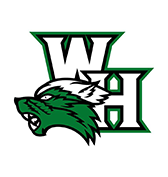 In written assessment, top scorers were Mahmood Ateyeh and Nathan Mehaffy in math, Mehaffy in both science and language arts, Chinmay Tope in social studies, and Jacob Anderson in humanities.
On buzzers, WHHS' top players included Ateyeh in math, Tope in science, Holland Riddell in both language arts and arts/humanities, and Tope and Cameron Anderson in social studies.  
Western Hills hosts Great Crossing in round 2 of the season on Monday. Quick recall should begin around 5:45 p.m.