In advance of Tuesday's primary election, The State Journal asked candidates running for Congress to complete a short questionnaire.
All of the U.S. House 6th District Democratic candidates were invited to participate.
The district includes Anderson, Bath, Bourbon, Clark, Estill, Fayette, Fleming, Franklin, Madison, Menifee, Montgomery, Nicholas, Powell, Robertson, Scott, Wolfe and Woodford counties as well as portions of Harrison and Jessamine counties.
Here is the response from Josh Hicks.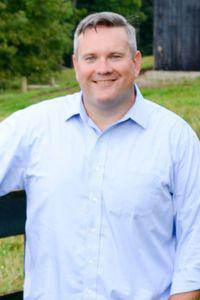 Occupation: Attorney (Marine Corps veteran and former police officer)
Educational background: Morehead State University, University of Kentucky College of Law
Previous elected offices: None
What more, if anything, should Congress do in the way of financial aid for families and businesses during recovery from the COVID-19 shutdown?
Most importantly, we need to make sure that financial relief is going to regular people — to working families who are struggling to fill their prescriptions or pay their bills. If we can bail out an airline or a cruise line, we can help a mother with a sick child. If we're going to give hundreds of billions to corporations, we can help a small business get a loan.
With over 850,000 unemployment claims by Kentuckians in the past several months, the federal government must be part of the solution to bring about an economic recovery. That has to begin with funding for state and local governments, which are struggling to provide some of the basic services that so many of our communities rely on.
This crisis has shown us that we had a fragile economy to begin with, one that wasn't working for everyone. There were a lot of folks, especially in our district and in rural communities like where I'm from in Fleming County, who were already being left behind. Unless we put ourselves back on the right track with federal relief, and build more local and sustainable economies, we will be just as fragile when the next crisis hits. 
Do you favor monetary reparations for African Americans? Why or why not?
If you are talking about a one-time stimulus-style check, I would not be in favor of that, but if you are talking about serious and sustained investment into black communities, then I am absolutely in favor of that.
Combating systemic racism has to be a priority, and our economic recovery efforts from all levels — local, state and federal — have to prioritize communities of color at the very top, with rural communities close behind. We need investment in black entrepreneurship, home ownership and education. We must repair the damage from policies like redlining and banking discrimination, and make investments into black-majority educational institutions, from primary through post-secondary.
That type of sustained, deliberate investment into communities that have been structurally excluded from equal opportunity is to me a start on repairing and unifying America. 
What election reforms, if any, do you support?
We should start with campaign finance reform. We need to set up a public campaign finance model, and end the huge volumes of money that have poured into our elections since Citizens United. It's untenable to let a small number of billionaires contribute more money to politics than every other person in America. That's not the way democracy is supposed to work. 
Our democracy has been corrupted by politicians who care more about their own power and corporate profits than actually representing the people who sent them to Washington in the first place. When you answer first to a pharmaceutical company, or the financial services industry, you aren't looking out for regular folks. I have pledged not to accept any corporate PAC money, and instead have built this campaign as a grassroots movement of regular folks.
We also need to end gerrymandering, and should instead put in place a nonpartisan redistricting commission that comes out on a set interval and draws up fair districts. 
What is the first bill you would introduce if elected?
The first issue I will focus on is access to broadband. Unfortunately, a reliable internet connection is not a reality for a lot of folks in this district, not only in rural communities but even in parts of Lexington. This has been an issue for a long time, but right now it is really in our face because of COVID-19. 
Let me give you an example: I recently heard from a teacher in a rural part of this district who told me that a third of her children were being left behind during nontraditional instruction because they don't have internet access. The best they can do is try to get on their dad's cell phone when he gets home from work. That's not an equal chance for those children, and that's not OK. 
Our rural and underserved communities desperately need affordable, reliable internet. Now more than ever, everyone should have the same access to education and remote work, not just the wealthy. In Congress I will work to bring this service to everyone. 
Name one area of federal spending that should be reduced and why.
We have to take a serious look at our defense budget and how the enormous amount of taxpayer dollars are being used. During my time in the Marine Corps, not only was I barely paid a living wage, my equipment and that of my fellow Marines was nearly always inadequate, broken, missing or barely hanging on. 
When I see our government spending nearly a trillion dollars a year, I am concerned about fraud, waste and abuse by government contractors who rake in billions of dollars while our service members are poorly paid and underequipped. That giant line item of federal spending is a good place to start.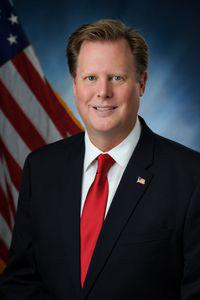 Occupation: Systems Analyst
 Educational background: Some college
 Previous elected offices: None
What more, if anything, should Congress do in the way of financial aid for families and businesses during recovery from the COVID-19 shutdown?
Congress must act immediately to provide direct stimulus to families and small businesses with less than 50 employees. Congress must also make it illegal to charge any late fees for any due payments through all of 2021. The principal is still owed but borrowers need some kind of relief from the economic pressures that this devastation the pandemic has brought.
Do you favor monetary reparations for African Americans? Why or why not?
This is a difficult question. America's sin of slavery is still reverberating today. We can (and must!) do more for minority communities in public schooling, lending practices and certainly in re-enfranchising voter participation. A systemic crime requires a systemic response and as we see today in the policing standards in our minority communities, the crime continues to be perpetrated. While I am open to the idea of reparations, I need more comprehensive studies of what that would look like before I could support a federal expenditure. In the meantime, let's first fix our policing, our courts, our lending practices, and our public schools so that more Americans can participate in the American dream.
What election reforms, if any, do you support?
We must have more voter participation and election security. We have so much work to do to just get back to equality in the election cycle before we take on the dark money that pollutes the election process. The unprecedented attacks on the electoral process, voter ID laws, the closing of precincts, the attacks on mail-in voting have all suppressed voter turnout. We must turn this around and make it easier for all people to participate. And as more people participate we must do more to secure polling places and vote counts. Machines that fail and inadequately trained poll workers are all compromising the voting process.
What is the first bill you would introduce if elected?
My campaign platform is taking the hard first steps of making Medicare an Opt-in/Opt-Out choice for Kentucky families and making broadband internet a public utility the same as electricity or water. These two initiatives would help Kentucky families participate in the 21st century Information Age economy. But the very first bill I will introduce (and attach as an amendment until it does pass) is making it illegal to tax women's personal hygiene products. This is literally a tax on being a woman. It is systemic misogyny and makes me angry to my core. It goes directly to the definition of what it means to be an American and we must correct this as soon as possible.
Name one area of federal spending that should be reduced and why.
The one area of federal spending that needs to be cut is interest payments on our national debt. The American people get nothing for this mortgaging of our future. The only way to slash this spending is to address our nation's debt. The Director for National Intelligence testified before the Senate Intelligence Committee that the national debt is "the greatest threat to our national security." Our current national debt stands at $26T, a staggering 130% of GDP. Interest payments to this debt make up 9% of our spending, that's over $400B per year with nothing to show for it.