The votes are in, and the G.O.A.T. is Wan'Dale Robinson.
Robinson prevailed over 15 other athletes in the Buffalo Wild Wings/State Journal contest to determine who is the greatest of all time when it comes to local high school football players.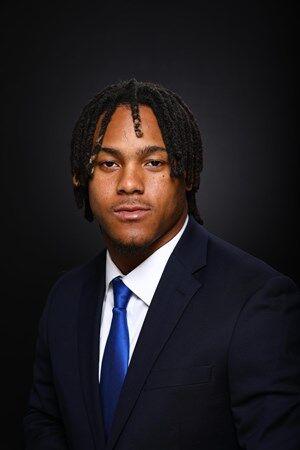 Robinson, the No. 1 seed, defeated sixth-seeded Kaelin Ammons in the championship round.
The 16 players in the contest were nominated by members of the community and then seeded.
Robinson, a Western Hills graduate, was Kentucky's Mr. Football in 2018. In his senior year with the Wolverines, he accounted for 2,698 yards, 45 touchdowns and 284 points. He finished his career as the state's No. 2 all-time leading scorer.
After signing with Nebraska and playing for the Cornhuskers for two years, Robinson transferred to Kentucky.
Now a junior in his first year with the Wildcats, Robinson has caught 77 passes for 886 yards and seven touchdowns to lead UK's receivers. Teammates Izayah Cummings has three touchdown receptions and Josh Ali has 389 yards in receptions, both second on the team.
Ammons, a 2007 graduate of Franklin County, passed for 10,058 yards for his career with 109 passing touchdowns. He went 35 consecutive games with at least one touchdown pass, fourth all-time on the state records list.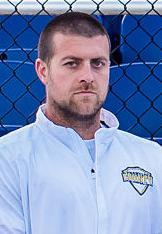 Ammons played football at Georgetown College, and he's now an assistant football coach at FCHS.
In the opening round of the G.O.A.T. contest, Wan'Dale Robinson defeated No. 16 Zach Durham; No. 2 Logan Woodside defeated No. 15 Mark Barrett; No. 3 Steve Campassi defeated No. 14 Glenn Jones; No. 4 Roni Robinson defeated No. 13 Aaron Jackson; No. 5 Ryan Timmons defeated No. 12 E.J. Fields; Ammons defeated No. 11 Ranier Caldwell; No. 10 Ralph Robinson defeated No. 7 "Chug" Rogers; and No. 8 Roger Clay defeated No. 9 Quan Weaver.
In the quarterfinals, Wan'Dale Robinson defeated Roger Clay; Woodside defeated Ralph Robinson; Ammons defeated Campassi; and Timmons defeated Roni Robinson.
The semifinal matchups were Wan'Dale Robinson versus Timmons, and Ammons versus Woodside.