Nick Boswell has been with the Franklin County football team just a short time, but he's made quite an impression.
On Thursday, the Flyers threw a surprise birthday party for Boswell, an assistant manager for the team, in the FCHS cafeteria.
There was food, cake, balloons, a card, a gift, and another surprise for the FCHS senior.
Tonight, when the Flyers play at Shelby County, Boswell will serve as a team captain.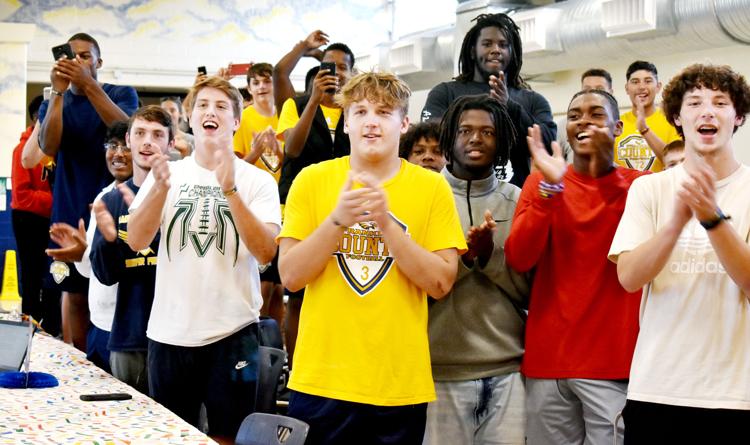 "I was talking with coach (Stephen) Perkins, and we were talking about buying a birthday present," FCHS head football coach Eddie James said. "When I realized it was on a Thursday night, I said 'let's just have a party.'
"A lot of people have worked really hard to make it work. The kids chipped in to get him a really nice gift."
Boswell, who has high-functioning autism, joined the football team the second week of the season.
"It's been perfect," James said. "He's been phenomenal. We give him a job every day. He works really hard, and he always has a smile on his face. He is awesome."
Despite the number of people who knew about the party, Boswell didn't know anything about it until he walked into the cafeteria.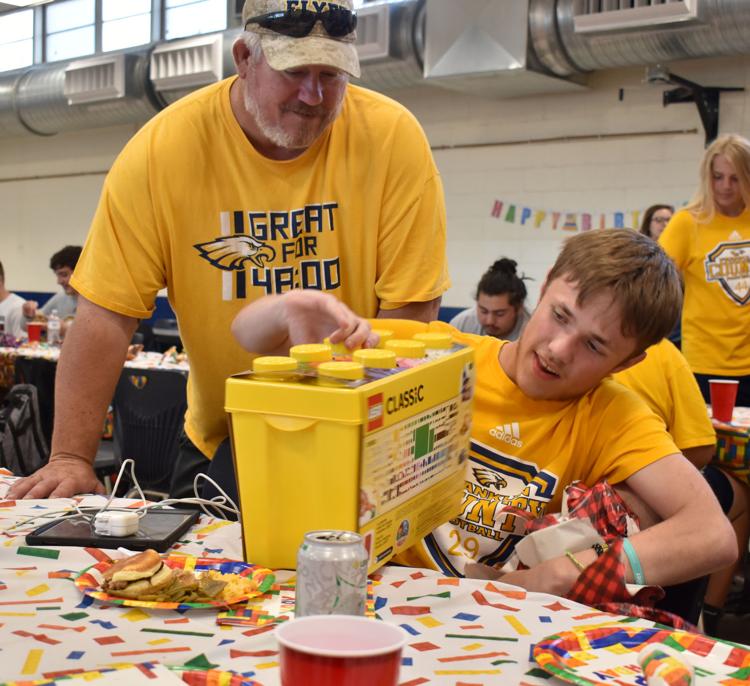 "I can't begin to tell you how humbled I am," Nick's mother, Jayme Boswell, said. "He had no idea. This morning when he got up he said, 'remember it's my birthday today, and I get to pick out where we go out to eat.'"
For Jayme Boswell, joining the football team has been nothing but positive for her son.
"He has an attitude that 'I'm part of something. I'm part of a family, and they love me and I love them,'" she said.
"Each coach has been so precious. They walk him to the car; they take turns keeping up with him at games. I told them the games are noisy, and he's not going to like that. They said, 'we've got it covered. We got earplugs. We've got it covered.'"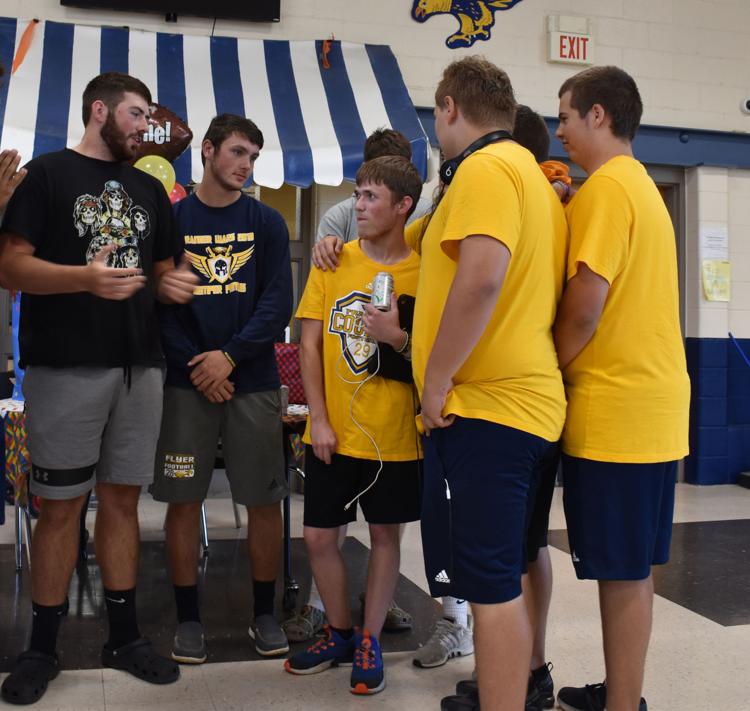 Jake Thomas spoke for the seniors on the team when Nick was told he'd be a captain tonight.
"Me and Nick grew up together," Thomas said. "We kind of drifted apart in elementary and middle school because we went to different schools. I'm glad we got back together here.
"It's really nice to see the change in him since he joined the football team. I used to see him in the hall and we might make eye contact. Now he's different. He's talking, high-fiving football players in the hall."
"It's very special," Nick said about being assistant manager. "I feel like I'm part of the group.
"My therapist asked 'does this feel like a family to you?' and I said, 'yes, I feel like I'm part of another family.'"
Nick went to one game last year, but he hasn't missed a game this season since joining the team. The Flyers take a 5-0 record into tonight's contest against Shelby County, their first district opponent.
"They say I'm their good luck charm," Nick said. "I go to every game because they win."
And the Flyers are happy to have him on their side.
"His mom says the day he joined the football team was the best day of his life," Thomas said. "It's great to hear that from someone who's been like a second mom to me.
"There's nothing anyone on this team wouldn't do for him. He's a member of the Flyer family."