Frankfort's Delano Craig leads the Panther soccer team on defense and in minutes played, and he's been selected as the Traditional Bank Athlete of the Week.
Craig helped hold Scott County scoreless in Frankfort's 3-0 victory on Sept. 24.
In the Rotary Capital City Classic in August, the Panthers held opponents scoreless for 250 minutes and Craig, a centerback, played all 250 minutes. He also converted a penalty shot in a shootout against Franklin County, a 1-0 loss for FHS.
Craig has been playing soccer for eight years.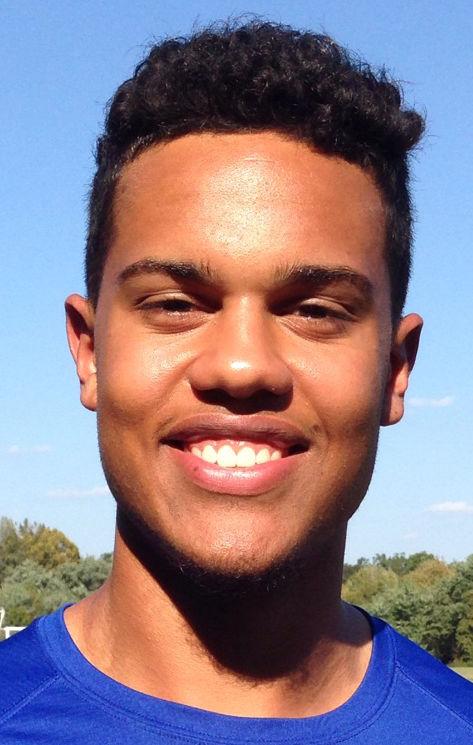 A senior, he is the son of Danielle Craig and Scott Craig. His brother, Devin, is a sophomore at Transylvania University and a member of Transy's soccer team.
SJ: Why is soccer your favorite sport?
Craig: It's probably the strategy, the way you have to play as a team to move up the field and score. It can't be a single person doing everything.
SJ: Defense can be a thankless job. What do you like about it?
Craig: To play defense, you have to like it. You don't want the attention in the first place. What I like is the way I can use my body to play strong on the ball without fouls. And I have to be fast because I have strikers running down my throat.
SJ: Who has had the biggest influence on your athletic career?
Craig: My brother because he played striker, and at practice he'd run against me. He was better, so I had to be better.
SJ: What is your favorite memory from playing soccer at Frankfort?
Craig: There was a player at Mercer County last week. He was running beside me, and he said, "I'm not even going to try." We were both running for a through ball, running side by side, and he said, "I'm not even trying. What's the use? I know I'm not going to get the ball." That was pretty funny. I thought, "You're going to give it to me?" It's not too often that happens.
SJ: What are your plans after graduation?
Craig: Going to Louisville and majoring in mechanical engineering. Soccer's not a big part of my future plans.