Brooklynn Miles did a little bit of everything for Franklin County's girls basketball team this season.
She scored, rebounded, hounded opponents into turnovers and handed out assists to teammates.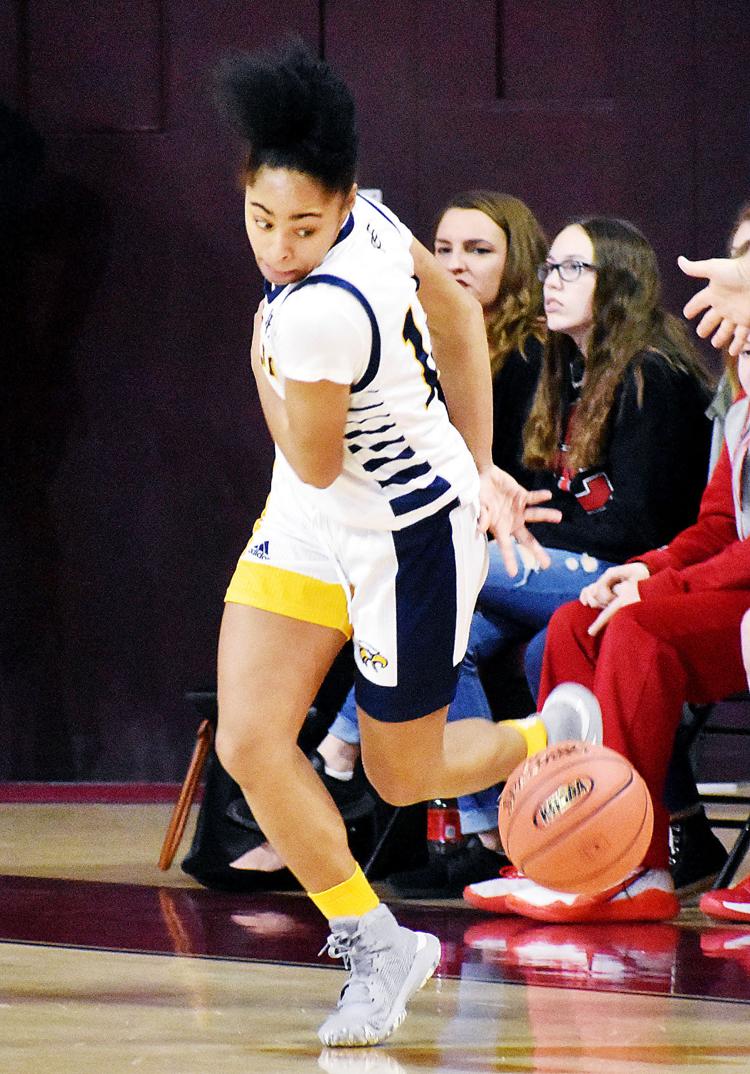 With her performance this season for the 27-8 Lady Flyers, Miles has been selected as the Traditional Bank Winter Sports Athlete of the Year.
Miles is the daughter of Gordon Miles and Rachel Holt.
A junior guard, Miles has received several Division I offers. She plays AAU basketball with Kentucky Premier U17 EYBL. 
This past season, she averaged 21.5 points per game to lead FCHS, and she was fourth on the team at rebounding with four rebounds per game.
A 5-4 guard, Miles excelled at basketball from an early age, taking up the sport when she was in kindergarten.
"It's because of my dad," she said. "He played, and he knows the game. Once I picked up a ball, it all came to me."
Miles began playing with the Lady Flyers' varsity team as a seventh grader, and this season was her third time to play in a state tournament.
"We definitely came a long way as a team," she said about this year's squad.
Miles shot 47.3% from the field, including 54% on two-point shots.
"I'm working on my 3-point shot and my pull-up jumper," she said, "so I'll have a different shot other than a layup."
Miles doesn't hesitate to drive to the basket despite her size.
"That's why I'm working to get my jump shot better," she said, "that I don't have to go inside and worry about having my shot blocked."
In addition to her scoring, Miles averaged five assists per game.
"I definitely like seeing my teammates score more than me," she said.
On defense, she came up with 144 steals on the year, averaging just over four steals per game.
In addition to basketball, Miles has played soccer and run track. She's part of the defending state champion Class 2A 4x100-meter relay team, and she uses that speed in basketball.
"It's super important," she said, "and it gives me that extra boost."