Just seconds away from a district tournament championship, Frankfort's boys soccer team lost to Great Crossing in a penalty kick shootout Thursday at Sower Soccer Complex.
The victory gives Great Crossing the 41st District championship. Both the Warhawks and FHS advance to next week's 11th Region Tournament.
The Panthers were leading 3-2 when Great Crossing's Zach Shelton scored with 37 seconds left in regulation.
That sent the game to two five-minute overtime periods. Neither team scored in overtime, so that meant a penalty kick shootout.
The Warhawks connected on four of their shots while FHS made three.
"I'm proud of my team, and I wouldn't trade them for anyone other team, even if I had a choice," FHS coach Brad Kennedy said. 
"This was a heartbreaking loss tonight, but I'm proud of the way we competed, and our season's not over yet."
When the two teams met in the regular season, Great Crossing won 8-2.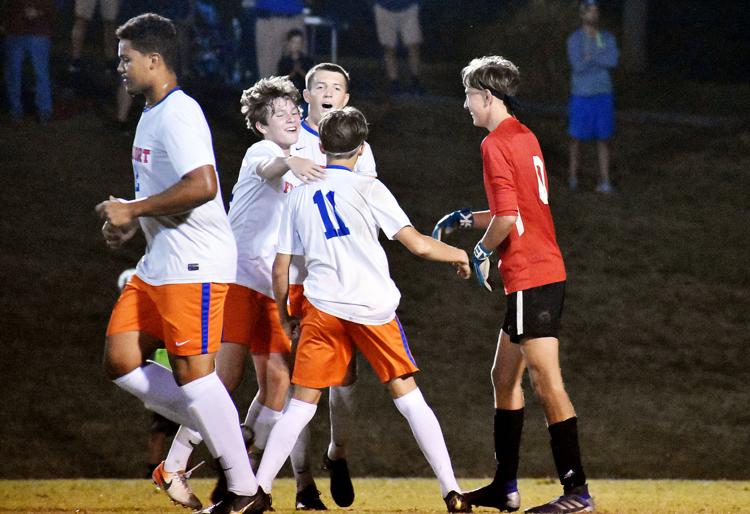 On Thursday, FHS led 1-0 at halftime on a goal by Ethan Vermillion. The Warhawks tied the match less than two minutes into the second half on a goal by Keegan Morrin.
A goal by Nate Neal with 22:24 left in regulation gave FHS a 2-1 lead, but the Warhawks' Tyler Martin scored to tie the match 23 seconds later.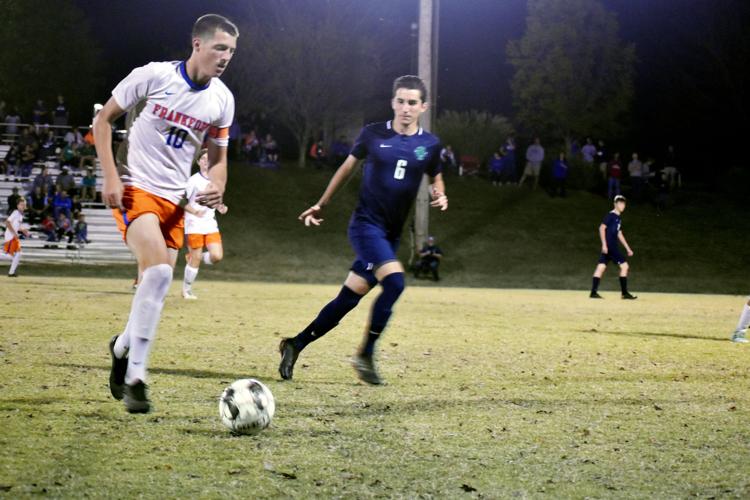 FHS' Reed Miklavcic connected on a penalty kick with 20 minutes left, and the score stayed 3-2 until Morrin's goal.
Delano Craig, Miklavcic and McLain Barber all made their shots in the shootout.