It's the survive and advance portion of the soccer season, and Frankfort's boys team did just that Monday, rallying to defeat Madison Southern 3-2 in the opening round of the 11th Region tournament at Sower Soccer Complex.
FHS (19-4-1) will play Dunbar in the regional semifinals Wednesday at 8:30 p.m. at Lexington Christian. Dunbar (16-3-2) defeated Frederick Douglass 2-1 Monday in a penalty kick shootout.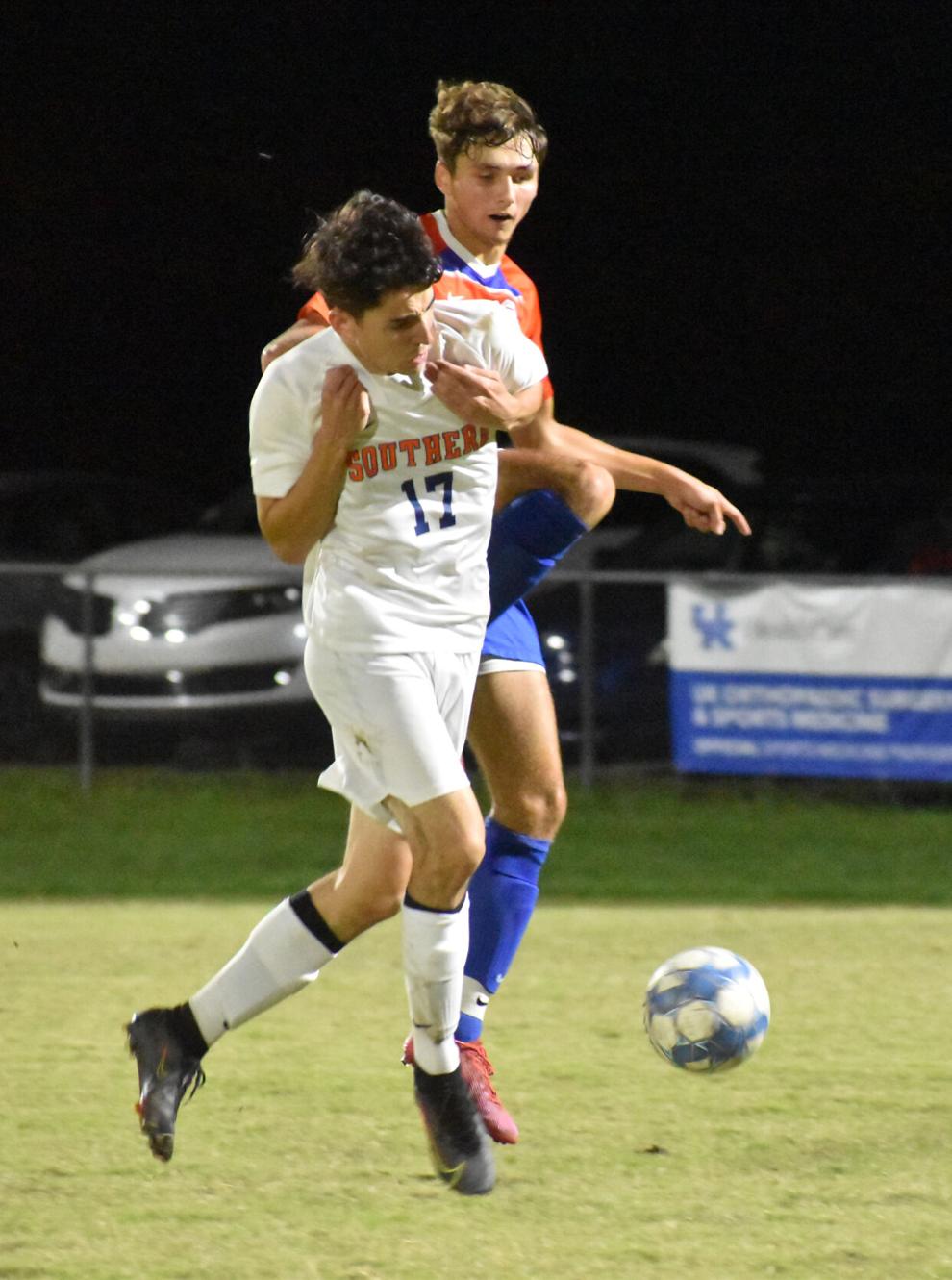 Frankfort had seen Madison Southern once before this season, winning 3-1 on Sept. 9 in Berea.
Monday's match was tied 1-1 at halftime, and the Eagles (11-7-2) led 2-1 before FHS rallied with two goals in the final 24½ minutes of the match.
"It is hard to see a team for the second time in a season," FHS coach Brad Kennedy said. "Hats off to Madison Southern for their game plan. They were very organized, and they executed their game plan."
Kennedy said the Eagles' game plan included physical play and delaying Frankfort's counter attack.
Still, it was FHS that scored first, with a goal from Tyron Reynolds with 5:34 left in the first half. Madison Southern knotted the score five minutes later, and the Eagles took a 2-1 lead with 28:05 left in the match.
"They made their chances dangerous," Kennedy said of the Eagles.
Frankfort's rally started when Madison Southern was called for a foul in the penalty box with 24:38 remaining. Ethan Vermillion made the penalty kick to pull the Panthers even Madison Southern at 2-2.
With 10:45 remaining, Vermillion came up with a shot out of a scrum in front of the goal that went into the net and gave Frankfort the 3-2 lead.
"We were persistent," Kennedy said. "Even though we weren't at our best, we continued to work at creating some chances."
In Monday's other first-round games, Great Crossing beat previously undefeated Madison Central 3-2 in double overtime, and Lexington Catholic shut out Henry Clay 3-0.
In Wednesday's semifinals at LCA, it will be Great Crossing vs. Lexington Catholic at 6 p.m., followed by the Frankfort-Dunbar match at 8:30 p.m.
The championship match is scheduled for Saturday at 2 p.m. at LCA.