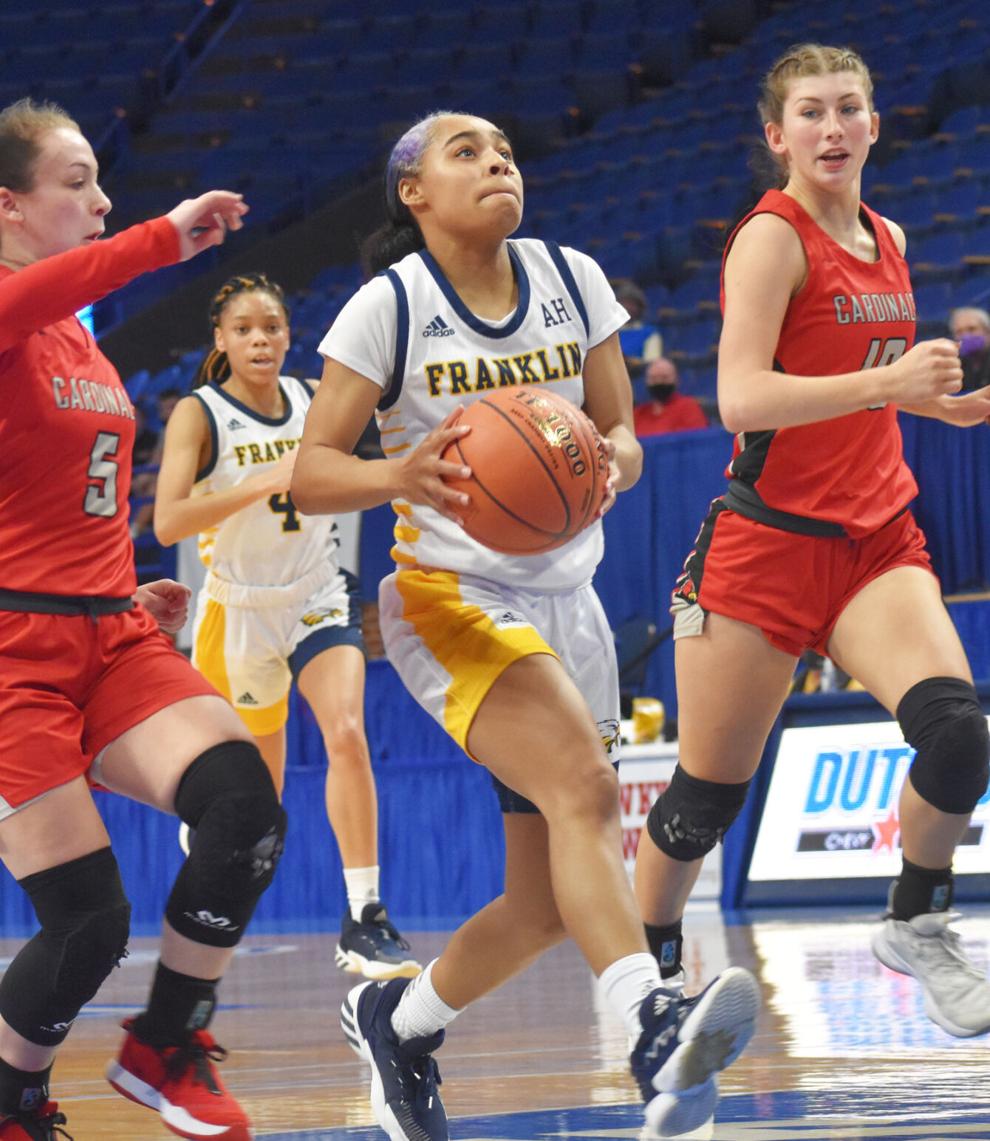 LEXINGTON — With 2.7 seconds left in the fourth quarter and South Laurel's Brianna Howard standing at the free throw line of a tie game, Franklin County's Brooklynn Miles had just one thought running through her head.
"I'm not losing," she said when asked about that moment.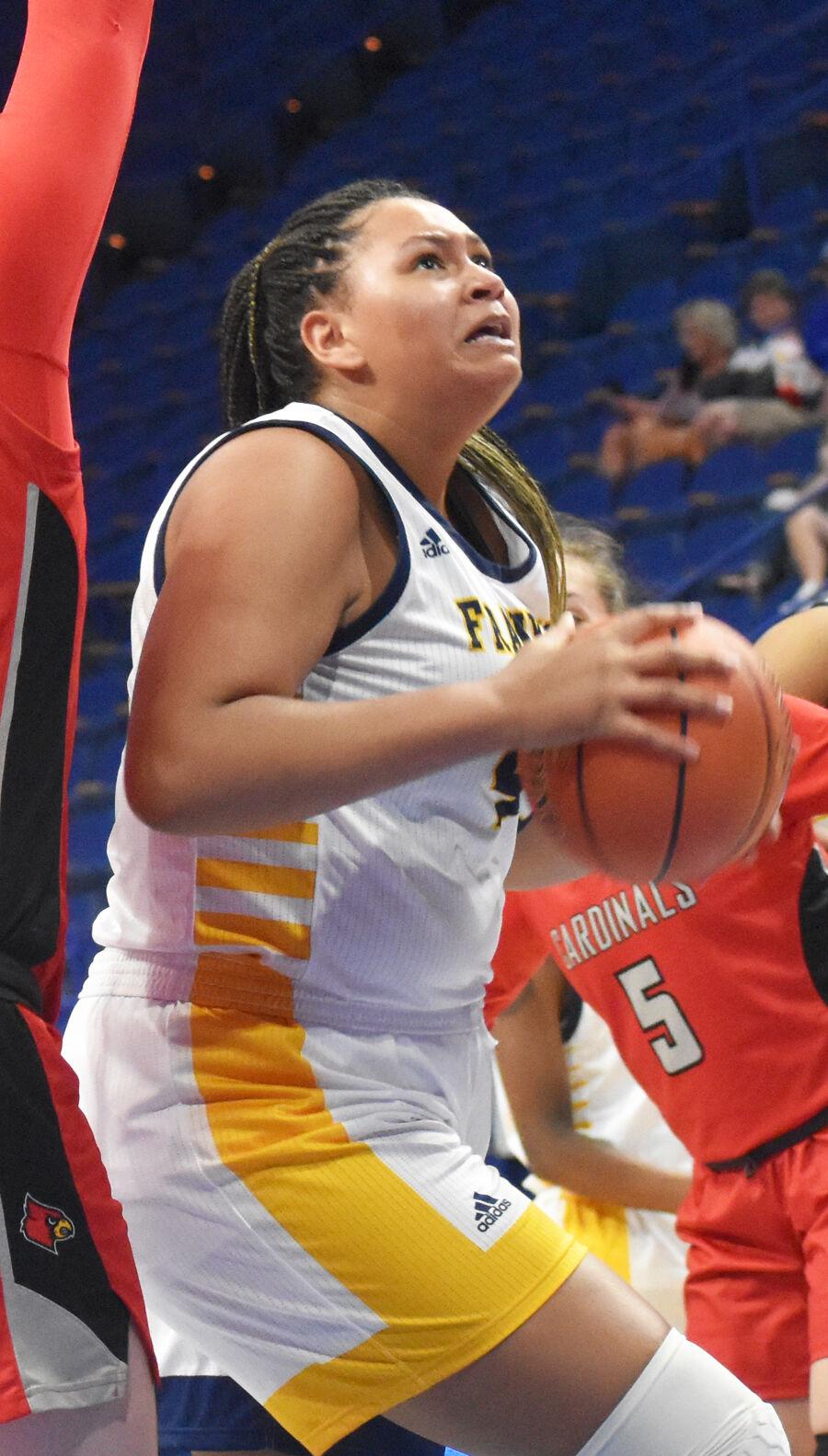 The Lady Flyers defeated South Laurel 55-50 in overtime Wednesday in the opening round of the Mingua Beef Jerky Girls' Sweet Sixteen state basketball tournament at Rupp Arena.
FCHS (18-5) will play Anderson County (27-2) Friday at 2 p.m. in the quarterfinals. Anderson defeated Southwestern 78-67 Wednesday.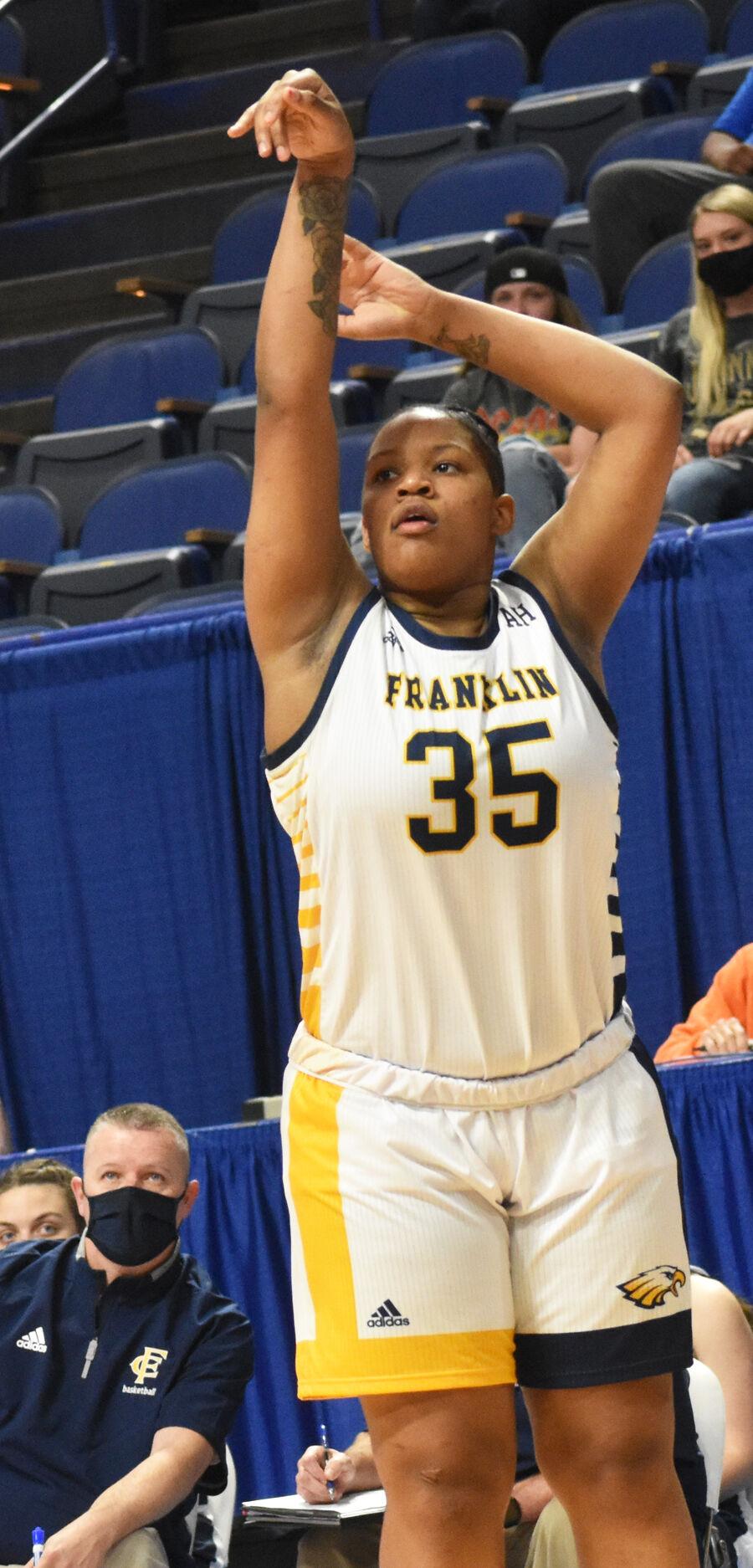 Franklin County led at the end of each of the first three quarters: 11-10 after the first, 33-24 at halftime and 44-39 going into the fourth quarter.
But a 7-0 run by the Lady Cardinals in the fourth quarter gave them a 50-45 lead — and all of the momentum — with 58 seconds left in regulation.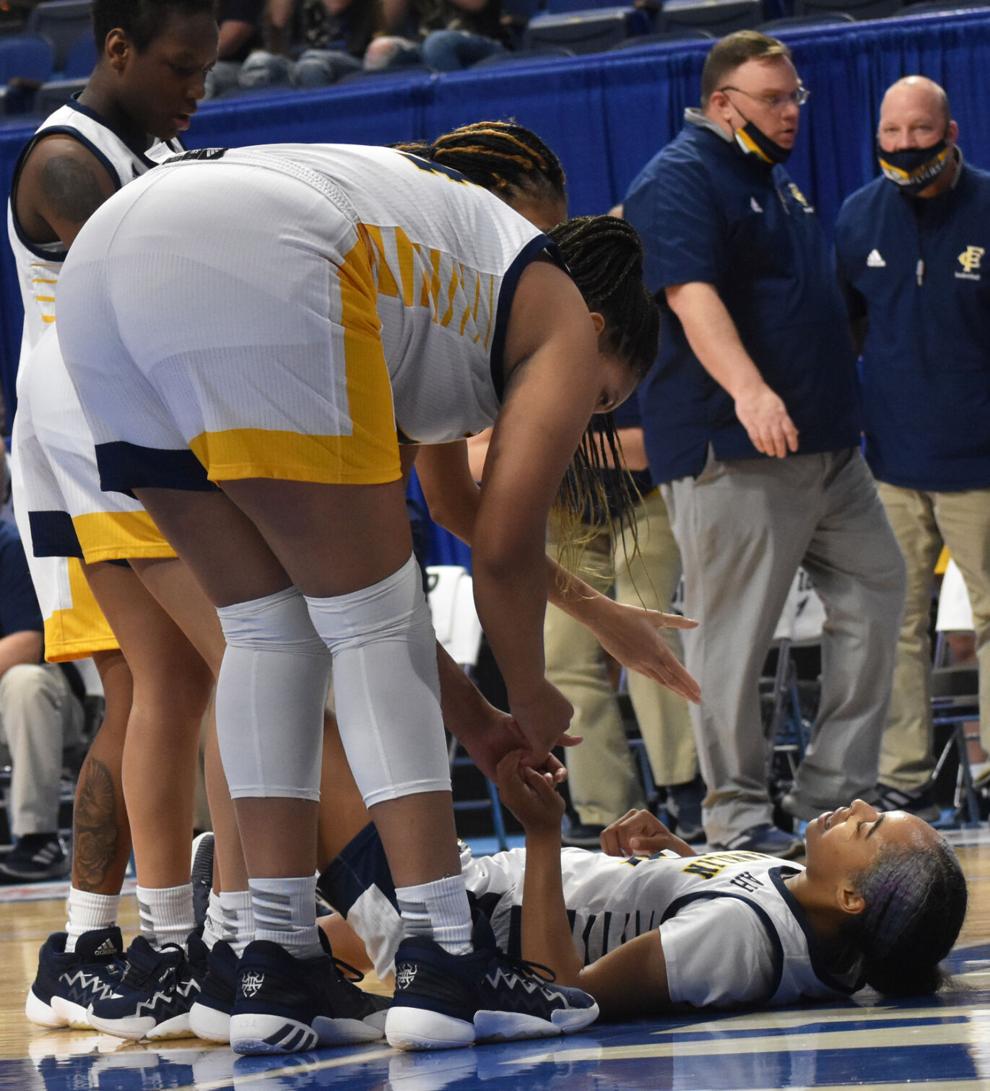 At that point FCHS had scored just one point in the period, but Miles hit a 3-pointer with 44 seconds left and two free throws with 12 seconds remaining to tie the game.
Howard missed the front end of a 1-and-1 free throw opportunity with 2.7 seconds left, sending the game to overtime.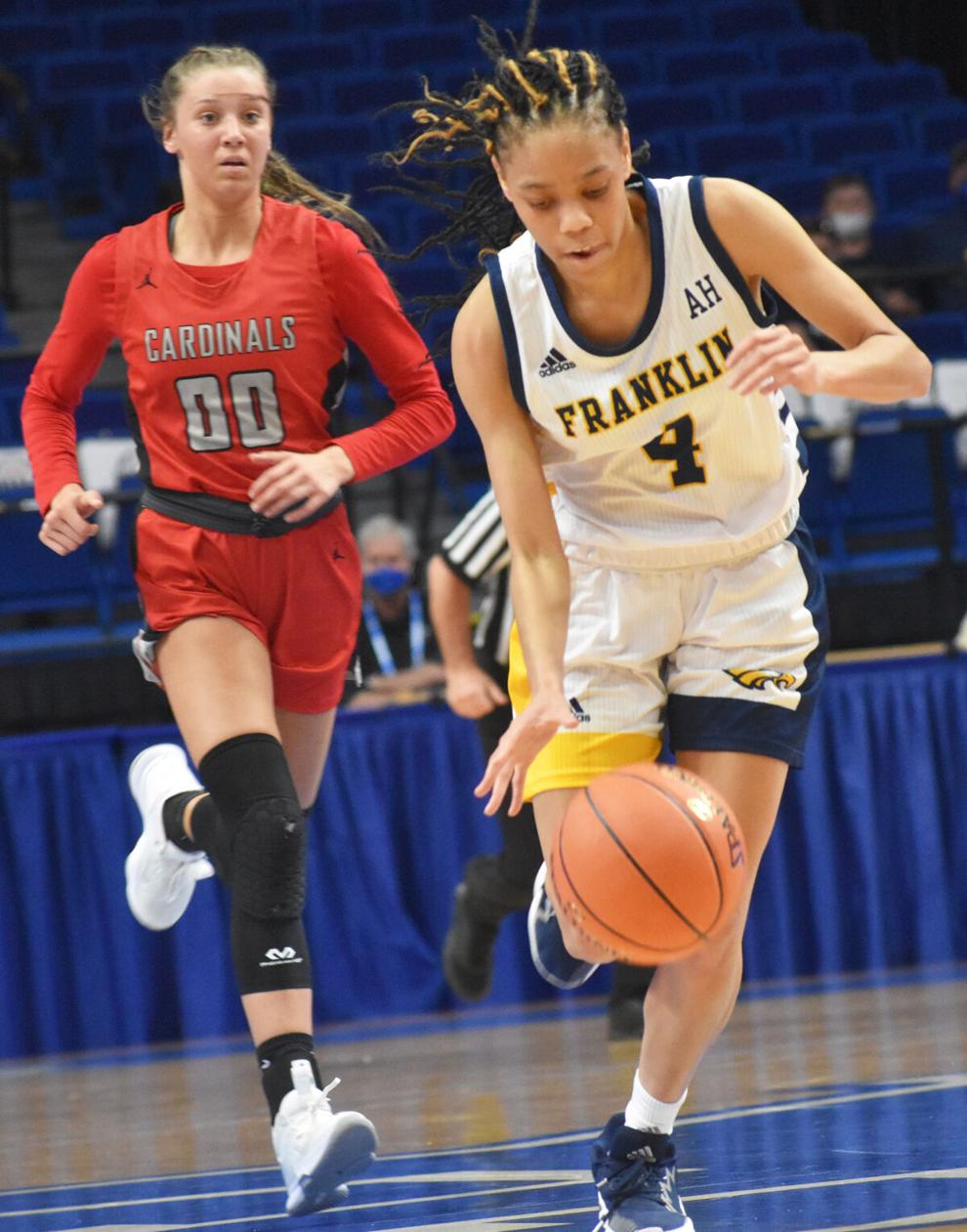 Jhaven Meade scored on a putback with 47 seconds left in overtime to give the Lady Flyers a 52-50 lead, and Miles scored three points from the foul line to seal the win.
South Laurel (20-11) was shut out in overtime.
"I thought our kids showed a lot of grit at the end, sort of refused to lose," FCHS coach Joey Thacker said. "We stood around a lot offensively, especially in the fourth quarter against that little flat 3-2 (zone).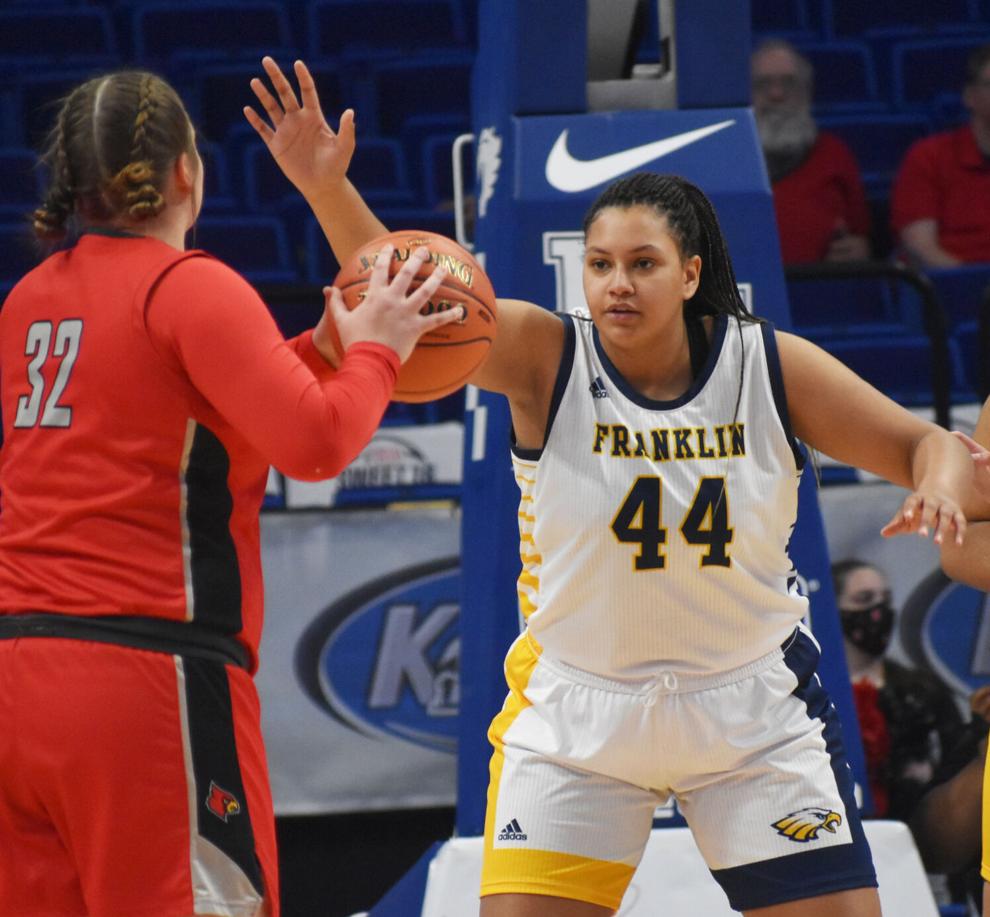 "These two (Miles and Patience Laster) have made plays for us all their lives, and they made big plays down the stretch. I thought Jhaven Meade had a big putback there to stretch it out a little bit when we needed a bucket."
Laster finished with a double-double of 14 points and 14 rebounds, and Miles had 17 points, five assists and eight steals.
"I yelled at her (Miles) when they were down there shooting free throws to stretch it out to four (with 3:05 left in the fourth)," Thacker said. "I said 'it's time for you to go,' and she went."
Thacker said Wednesday's game was as tough as any game his team has played this season.
"Absolutely," he said. "We've had some tough ones, but we knew that. We don't shoot it real well, and we didn't shoot it real well until Brooklynn hit that big one to put us in a position to come back and win."
Which is just what Miles was thinking when she made the 3-pointer to pull FCHS within two points at 50-48.
"We were going to win," she said. "I could feel it."
Shauvi Kennedy finished with nine points for the Lady Flyers.
"Shauvi Kennedy was super in the first half, getting her hands on the ball and turning defense into offense," Thacker said.
Reagan Jones had a double-double of 14 points and 10 rebounds to lead South Laurel.
Franklin County lost to Anderson County in the closing seconds of the opening round at last year's state tournament.
When Miles stood at the line with 12 seconds left and a chance to tie the game, she knew what she had to do.
"It's all or nothing," she said. "Lose, my career's over. I'm not leaving like that."
FRANKLIN CO. (55) — Shauvi Kennedy 9, Nevaeh Carter 4, Brooklynn Miles 17, Patience Laster 14, Jhaven Meade 4, Cameryn Ridderikhoff 1, Juliana Frazee 6.
SOUTH LAUREL (50) — Reagan Jones 14, Brianna Howard 9, Emily Cox 7, Kylie Clem 8, Rachel Presley 1, Clara Collins 8, Corbin Miller 2, Gracie Turner 1.