Robert and Stacy Mitchell were looking for a place to live, not an opportunity to get into the horse industry.
But they found both, and last week the Mitchells' filly Secret Oath won the Kentucky Oaks at Churchill Downs.
"I've watched the replay seven or eight times, and it's starting to sink in that we actually won," Robert Mitchell said about the Oaks. "This is the one I always wanted to win."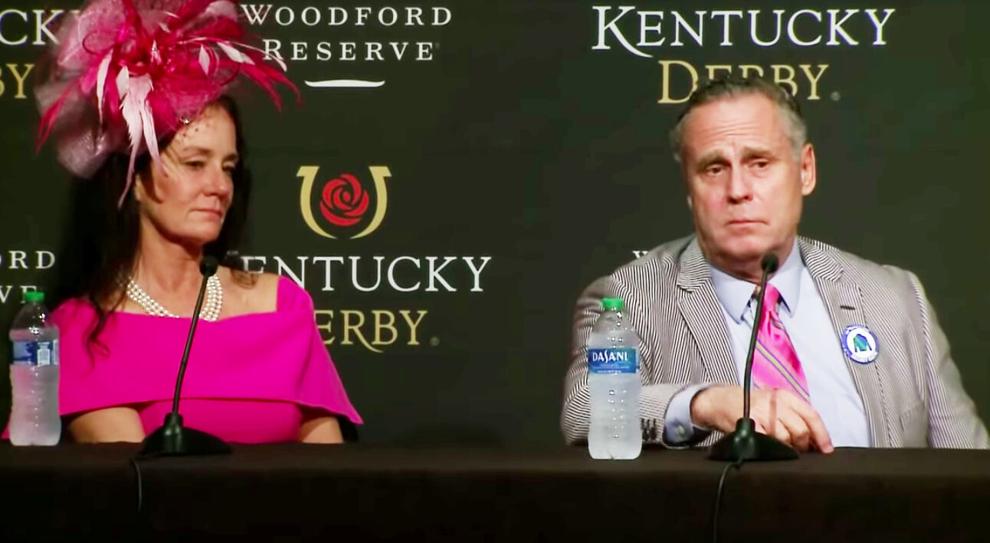 The Mitchells own Briland Farm, a 92-acre farm in Lexington they bought in the late 1990s.
"It had an old farmhouse on it," said Robert Mitchell, a 1978 graduate of Franklin County. "Not historically old, just old. Bad plumbing, bad electrical work, just old. We wanted a piece of land in Fayette County. We didn't want something fancy. We wanted a place to live."
But they got so much more.
Secret Oath won the Kentucky Oaks, a race for 3-year-old fillies run the day before the Kentucky Derby, by two lengths, and her career earnings are now $1,288,417.
She'll run in the Preakness on May 21 against 3-year-old colts. She finished third in the Arkansas Derby on April, her first race against colts.
Secret Oath was bred on Briland Farm.
"In all the years I've done this, I've never bought a racehorse," Mitchell said. "The first mare I bought I paid $1 for. She never raced. I'd gotten an old quarter horse for my wife to ride, and people told me horses are very social. You don't want one in a field all alone. That's how I got a $1 brood mare."
The farm has been successful while staying a fairly small operation.
There are currently five active brood mares, three retired brood mares and three retired horses at Briland.
"A lot of owners who have 15 or 20 horses might have five trainers," Mitchell said. "I'm not saying one size fits all, this is just the one that's right for me. The most (horses) we've run at any one time are three."
Secret Oath's trainer is D. Wayne Lukas, a member of the Hall of Fame who captured his fifth Oaks win last week at the age of 86.
Mitchell and Lukas have been working together for 16 years.
"We get along pretty well," Mitchell said. "We agree on all the unimportant things." The pair discusses other issues, but Mitchell stays away from social media and unsolicited advice.
"There's no shortage of people who want to give you advice, where to run your horse, how to train them," he said. "I usually ask them where their horse is or where their farm is. They usually don't have one, and they quit giving advice."
Mitchell wasn't particularly interested in horses while growing up.
"I was interested in the pony on my granddad's farm in Bridgeport," he said. "I loved animals, but as far as the horse industry, I knew nothing. Granddad had cattle, tobacco and a big long creek where I fished on his farm in Bridgeport."
Being a horse owner can have its perks, but it hasn't changed much for the Mitchells, who not only live on their farm, they work the farm.
"I've certainly enjoyed it this last week, but looking out at the fields I see three to six fence boards that horses have knocked their butts against that are broken," Rob Mitchell said. "The work never stops. You have to keep the fields mowed, the yard mowed, and when you're done you have to do oil changes, make sure the blades are sharpened. There's a lot that goes into it."