Franklin County junior Kaden Moorman started this football season with three Division I offers, but one stood out.
On Friday, in a video released on Instagram, Moorman announced his commitment to Kentucky.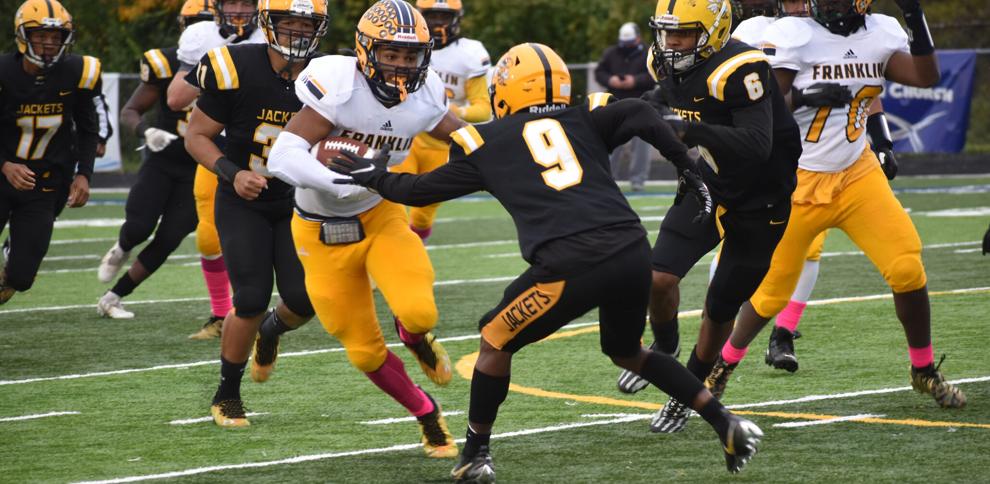 "It felt like home," Moorman told The State Journal. "There's not another feeling like that. That was my biggest thing."
Moorman, a three-star recruit at running back, had DI offers from UK, Wisconsin and Toledo.
After attending Kentucky's 20-13 win over Florida last Saturday, Moorman posted on Twitter Sunday that he would be announcing his college choice on Friday.
"It didn't influence my decision because I already wanted to go there," Moorman said of the Florida game. "My mom wanted me to wait a little bit, but we went to the Florida game and the atmosphere was amazing.
"That's the atmosphere I want to play in."
Last season, as the Flyers went 9-2 and advanced to the Class 4A state championship game, Moorman rushed for 606 yards and 13 touchdowns. He also caught 26 passes for 453 yards and four touchdowns, and he was FCHS' leading scorer.
This season, after seven games, Moorman is again the Flyers' leading scorer. He has rushed for 777 yards and 14 touchdowns on 93 carries. He has 124 yards in receptions, and he's scored two touchdowns on kickoff returns.
While Moorman is just a junior, he said he won't be swayed from his decision.
"I'm very comfortable with it," he said. "My family loves it."
In his video, Moorman thanked God, his mother, Whitney Washington; his family and friends, and the Franklin County coaching staff.
Vince Marrow, UK's associated head coach and recruiting coordinator, has been the lead recruiter for Moorman.
"Our connection is what you always want to have with a coach," Moorman said. "We have that connection."