After Woodford County kicked a late field goal to beat Franklin County, Woodford coach Dennis Johnson reached out to FCHS junior running back Kaden Moorman on the field.
"I told him one day he is going to make a lot of money playing football," said Johnson, a former all-SEC defensive end at Kentucky. "He's a big-time talent. He has a Power-5 body and moves."
Johnson said knowing a team has to stop Moorman, who verbally committed to UK last week, is one thing. Doing it is another as he has 777 yards and 14 touchdowns on 92 carries in seven games along with 10 receptions for 124 more yards. He also returned kickoffs for touchdowns against Ballard and Woodford. On defense, he has a fumble recovery and 12 tackles.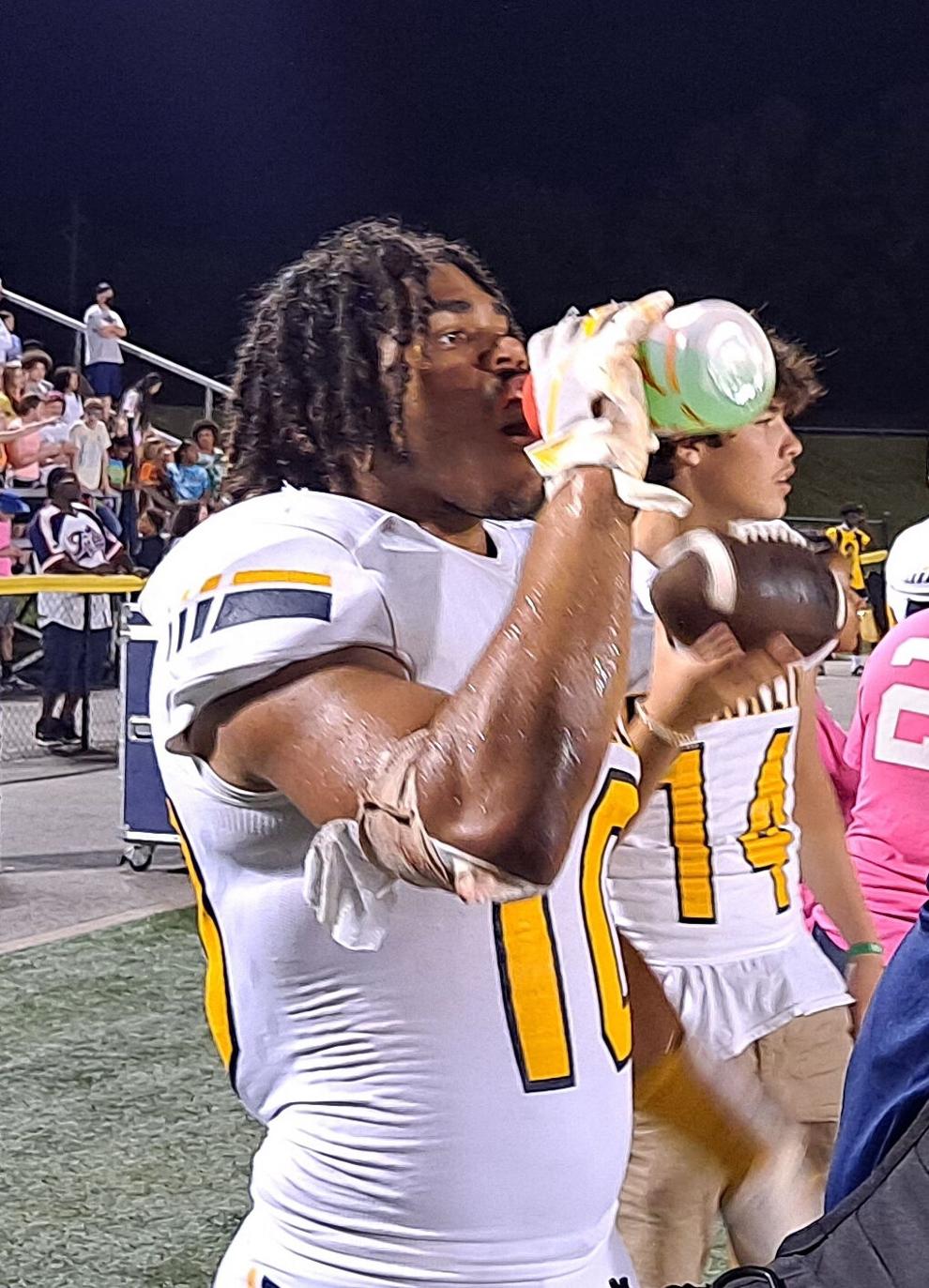 "He reminds me of guys in the NFL who can close the front hole and he has that innate ability to slide and regain his feet and speed at 210 pounds," Johnson said. "That's the one thing that really jumps out about him.
"When you are a star player, teams figure out how they think they can stop you. But he has such a good slide step and regains his feet and speed so quick that it doesn't always work even when you think you have him stopped.
"That's why I told him he has a chance to make a lot of money. He catches the ball out of the backfield. He returns kicks. He can play corner(back) and lock up receivers. He plays on special teams."
Johnson said the UK commit reminds him of former UK running back Derek Homer with the way he runs and break tackles.
"Except he is bigger than Derek now," Johnson said. "You can tell he enjoys the game and is in love with the process. There are a lot of good running backs in Kentucky but he has God-given talent. He possesses all the skills you want a great running back to have."
Johnson watched Moorman break a kickoff return for a touchdown against Woodford. He wanted to squib kick the ball to start the second half of their game, but the kick went too far.
"I knew immediately we were in trouble. We have a couple of kids who run pretty well and they could not close on him at all," Johnson said. "Once he hit that crease, it was over. I knew he had speed but maybe not that much speed to be that big.
"He will be a guy that by the time he's a sophomore at UK will be another version of Chris Rodriguez. He is big now and imagine when they get him on a weight and meal program. He will be 225, keep that speed and just be special."