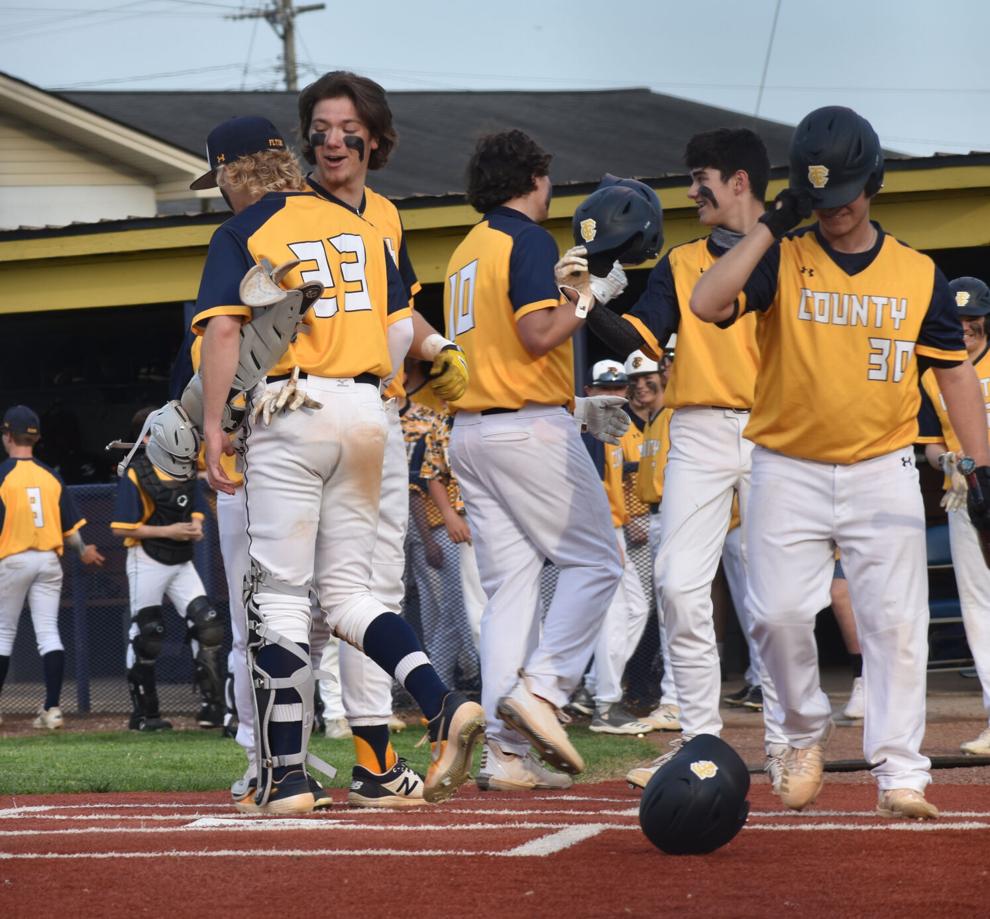 Editor's Note: This story was updated at 3 p.m. April 29 with Wednesday's game being rescheduled for Saturday.
Franklin County junior Bennett Myers hasn't been able to pitch yet this season, so he's found other ways to help the Flyer baseball team.
On Tuesday, Myers hit a grand slam home run to give Franklin County a 10-2 lead in the fourth inning over Western Hills at FCHS. The Flyers went on to win the game 11-7.
"I've been praying to the good Lord to show me how I can lead," Myers said. "He's shown me he wants me to lead at the plate right now."
Myers, who has verbally committed to Tennessee, hasn't been able to pitch this season because of shoulder issues, but he said he's been told he could return to the mound in a couple of weeks.
"It's one of the most frustrating things I have had to go through," Myers said about not being able to pitch.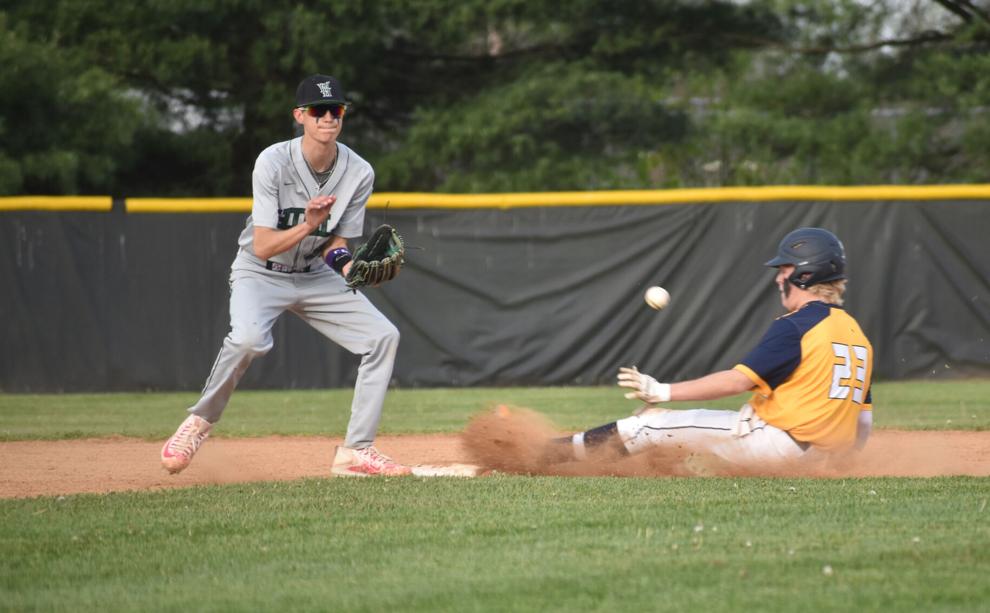 In the interval, he has been starting in the infield. Tuesday's home run was his fourth of the season.
Tuesday's win was the Flyers' second district victory of the year.
"This had a lot of seeding implications," FCHS coach Jeff Wilhoite said, "but we also came out and did the things we wanted to do — make routine plays, put the bat on the ball.
"We've struggled this year doing everything on the same night, but tonight it seemed to click."
WHHS scored a run in the top of the first inning. FCHS responded with three runs in the bottom of the inning, and the Flyers kept the lead the rest of the way.
"Our seven, eight and nine hitters really turned the lineup over for us," Wilhoite said. "They got some walks and hits, and when we got to our one, two and three hitters we had runners on base.
"Ethan Robinson, our number nine hitter, had two hits and a walk. He flipped the lineup going to the top, and that's huge."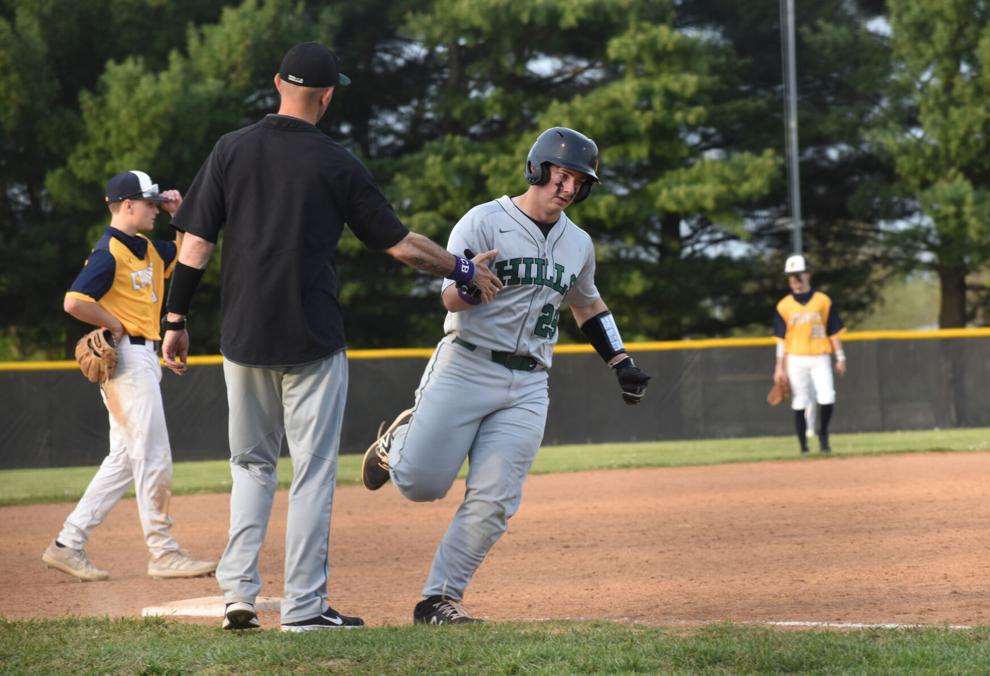 The Wolverines got a run back in the top of the third inning to make the score 3-2 with a triple by Clay Woodson and a double from Kaden Allen, but FCHS scored seven runs in the bottom of the inning on a walk, hits by Lynden Moore, Jacob Golson, Robinson and Cameron McDonald and Myers' grand slam.
"We didn't execute our pitches," WHHS coach Seth Knight said. "We had too many hittable pitches. We played decent defense, and we had quite a few hits for us. We put seven runs on the board, but we didn't execute our pitches."
WHHS scored two runs in the fifth with a single by Kaelin Bay and a home run by Trent Rutledge to make the score 10-4, but FCHS picked up a run in the sixth inning with two walks and an error.
The Wolverines closed out the scoring with three runs in the seventh on singles by Kaelin Bay and Aspen Combs, a double by Allen, a walk and two wild pitches.
Blaine Wood was Western Hills' starting pitcher, and Kaelin Bay finished the game in relief.
Robinson went 2-for-2 for the Flyers with a walk and an RBI. McDonald went 2-for-4 with a double and an RBI, and Brady Hockensmith also went 2-for-4 with two singles.
Myers had one hit, a home run, and Austin Presley, Moore and Golson each had a base hit.
Allen had three hits for WHHS, including two doubles, and Adrian Gordon hit a double and single. Kaelin Bay singled twice, Clay Woodson hit a triple, Rutledge hit a home run, and Combs, Nick Moore and Logan Disponette all singled.
Presley was the winning pitcher, pitching into the seventh inning. He gave up six runs and struck out six in six innings of work. McDonald came on with no outs in the seventh and got the save.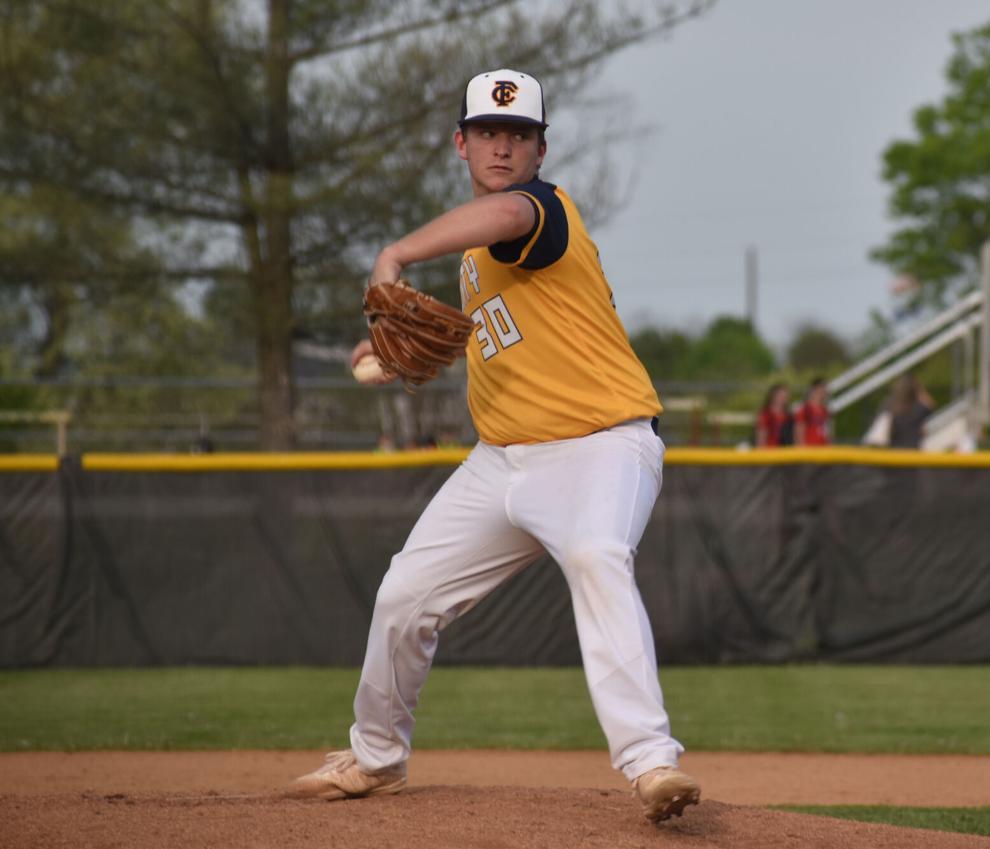 "Austin was great," Wilhoite said. "He threw 70% of his pitches for strikes."
FCHS is now 3-8 overall and 2-3 in the district while Western Hills falls to 4-11 and 1-4.
Wednesday's game between the two teams was rained out but has been rescheduled for Saturday at Western Hills with the varsity playing at 11 a.m.