Eric Gabbard, the center for Western Hills' basketball team, came up big Friday night against Franklin County.
A 6-7 junior, Gabbard recorded a double-double with 17 points and 11 rebounds in the Wolverines' 65-62 victory, and for that performance he has been named the Traditional Bank Athlete of the Week.
Gabbard, in his third season on the WHHS team, is the son of Mary and Bo Gabbard.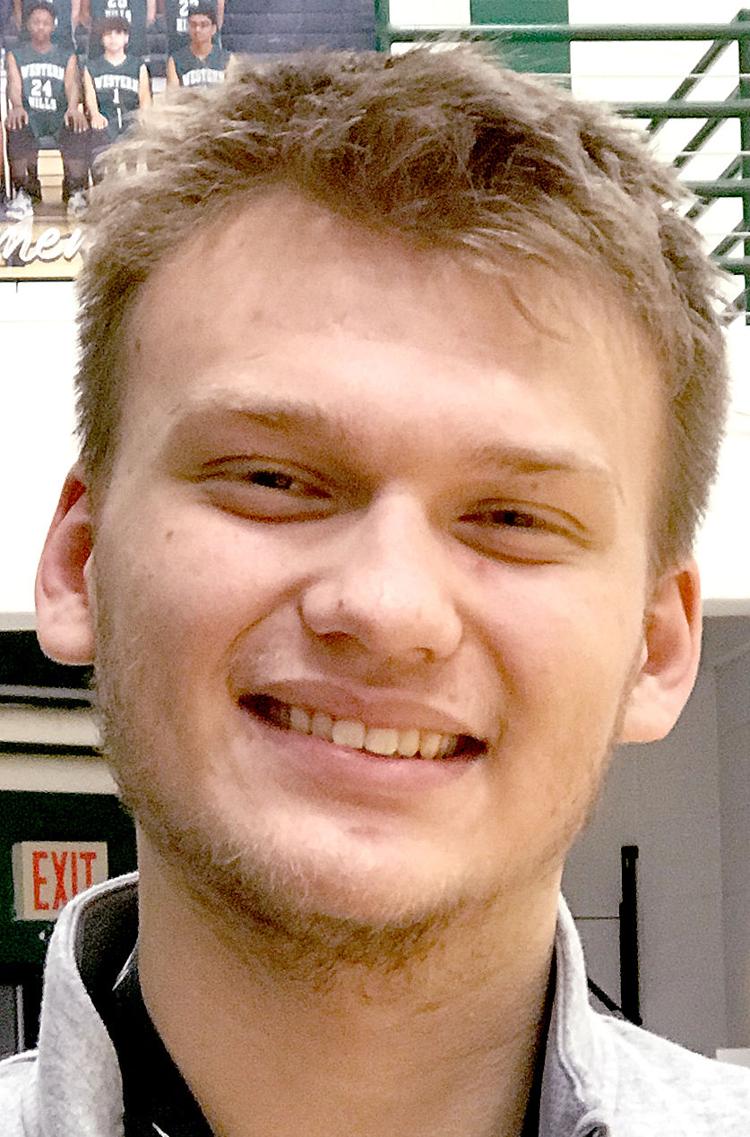 SJ: Do you play any other sports?
Gabbard: Just basketball. Even in the summer I play with a summer team.
SJ: What is your favorite sports memory?
Gabbard: I have a lot of fun playing, and the games kind of all mesh together. I don't really have one favorite memory.
SJ: What do you like best about this year's team?
Gabbard: Our chemistry is a little better than I felt it has been the last couple years. We all communicate with each other about what we can do better and what we're doing wrong. Everyone is very understanding. Matson (Wainwright) is a big leader, and he'll definitely tell you what you did wrong. I appreciate it, even if I get mad sometimes.
SJ: Who has had the biggest influence on your athletic career?
Gabbard: I'd say my mom and dad, but mostly my dad. He always asks before I start something if I'm sure I want do to this, and I say yes. He always goes out of his way to help me do better.
SJ: What goals do you have for this season?
Gabbard: I just want to win. After our last game (a loss to East Jessamine), we were down, and I really hope we bounce back tonight (against Henry County). I'd like for the school to have a better reputation for sure. Last year we had 14 wins, and the year before that we had 12. I want to keep doing better every year. Hopefully we can do better than 14 and improve to 20 wins. I want the school to have a better reputation.