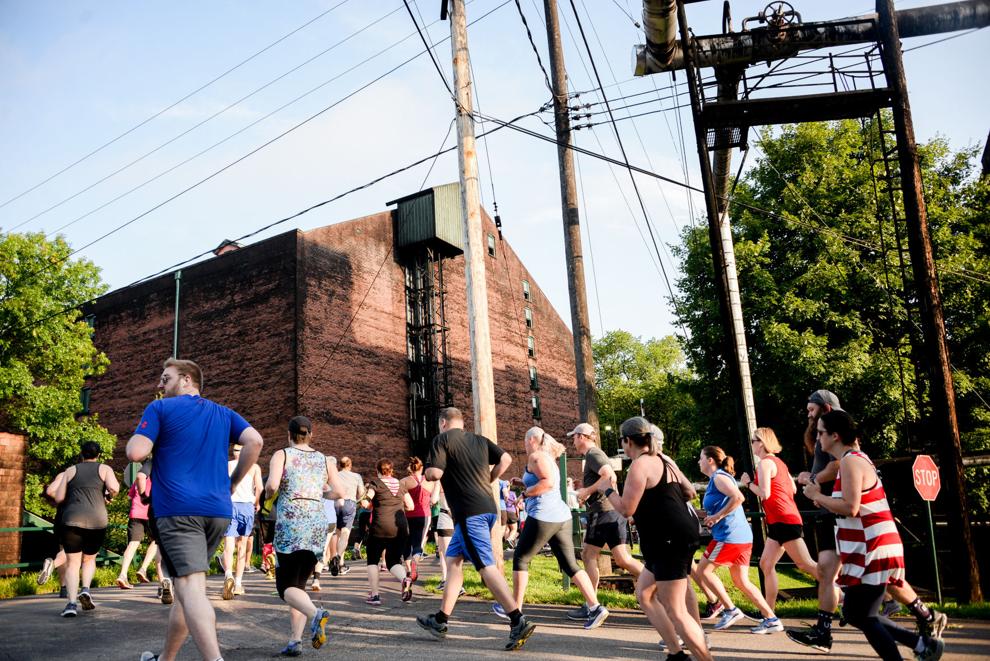 One of Frankfort's premier running events and a Frankfort tradition, the 20th Great Buffalo Chase 5K, will be a virtual race again this year.
Usually held annually on the Fourth of July, next month racers will be able to log their 5K run times completed between July 2 and 11:59 p.m. on July 4. Participants will be able to run or walk at the location of their choice, as the race will not take place at the distillery.
Race materials, including a commemorative T-shirt and bib can be shipped for an additional $5 fee. In order for materials to be received before the race dates, participants should register by June 22.
Racers are encouraged to participate in the virtual patriotic attire costume contest for a chance to win a prize from the gift shop. Visit the event Facebook page for more information. Be sure to use #ChaseTheBuffalo.
All registrants will be entered into a raffle for a chance to win a gift shop prize.
Buffalo Trace Distillery will list submitted race times on its website.
"Due to the nature of this being a virtual race, and in the spirit of fairness, prizes will not be awarded to top runners this year," the distillery said in a release.
"On behalf of all participants, and in commitment to supporting others, Buffalo Trace Distillery will make a donation to God's Pantry Food Bank to support the local Franklin County community."
All registration proceeds benefit the Frankfort VFW Post 4075's annual Fourth of July fireworks at Capitol View Park. The VFW has sponsored the fireworks show for more than 40 years.