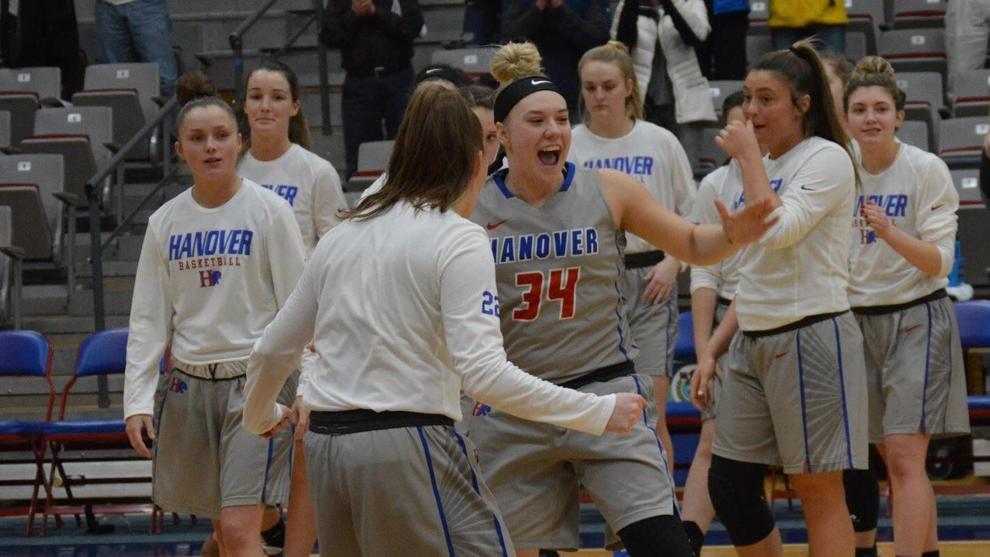 Savannah Courtney, a senior at Hanover College, has earned first-team honors on the Heartland Collegiate Athletic Conference's women's basketball all-conference team.
A graduate of Franklin County, Courtney was Hanover's leading scorer this season, averaging 14.2 points per game while shooting 41.6% from the field.
Courtney, a 5-8 forward, averaged 7.4 rebounds and had 24 steals. She also had two double-doubles this year in Hanover's two wins over Anderson. Courtney had 25 points and 11 rebounds as the Panthers beat Anderson 80-62, and she tallied 11 points and 13 rebounds in Hanover's 53-45 victory.
Hanover went 9-4 this season and lost to Transylvania 69-65 in the conference tournament championship game Wednesday in Lexington.