Franklin County senior Drew Harrod has been on a roll recently for the Flyers' soccer team.
For that, he's been named the Traditional Bank Athlete of the Week.
In two games last week, he scored two goals in a 3-0 win over South Oldham and had a goal and assist in a 3-3 tie with Mercer County.
Harrod also had three goals for a hat trick, along with an assist, in a 6-0 win over Spencer County a week earlier. In a 1-1 tie at Madison Southern, Harrod had the assist to Justin Castillo, whose goal in the final seconds tied the match.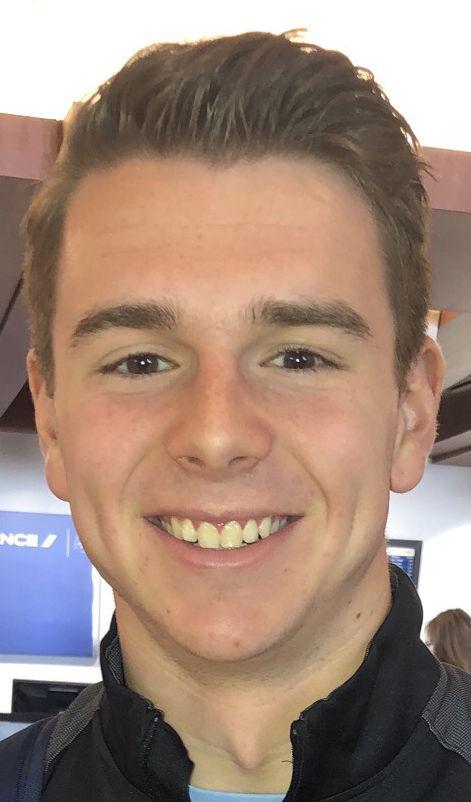 Harrod has scored nine goals and has 11 assists this season for the 8-5-2 Flyers.
Harrod, the son of Jason and Kelley Harrod, plays club soccer for Lexington FC.
State Journal: Have you played any other sports?
Harrod: When I was tiny I played baseball and basketball, but I always played soccer. It's the one I really stuck with.
SJ: What makes soccer your favorite sport?
Harrod: I've always liked that you have to use every part of your body, except your hands, obviously. When you play, there's the mental part of the game. I'd say soccer is 90% mental and 10% physical. Also, there are a lot of physical aspects, but there's the mental part, and a good player does a good job with that.
SJ: Who has had the biggest influence on your athletic career?
Harrod: I would say my father. He played a little soccer in high school, so he knows soccer, but when I played baseball and basketball, he was always supporting me and giving me tips. Also my mother, she always helps me with the emotional aspect of the game. When we've had a tough loss, she'll talk to me about it. She'll tell me how proud she is, and she's a good confidence booster.
SJ: You've made two trips to Europe to train as a member of the 2002 Kentucky Olympic Development Program team. What did you take away from those experiences?
Harrod: What I took from it was the culture. When I was on the plane about to land, I thought it would be something like in the United States, but once we started training and playing, the culture for soccer is immaculate. It was the culture for the game and how many kids play soccer. If they're going to play a sport, that's the first one they look at.
SJ: Do you plan to play soccer in college?
Harrod: Yes. I have four or five options in state and out of state, but nothing is confirmed yet.