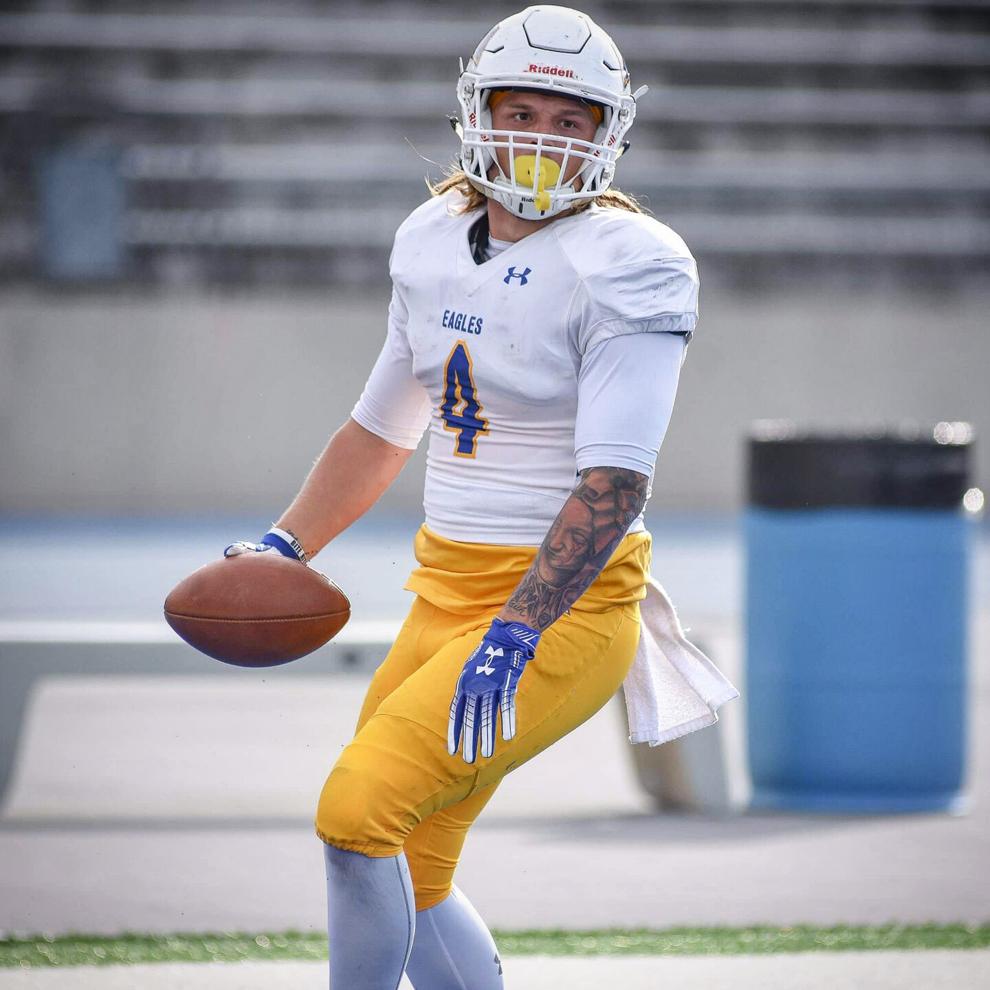 Landon Hurst had a stellar football career at Morehead State, but he's ready to pursue other options.
Hurst, a 2016 graduate of Franklin County, has entered the transfer portal.
"Everything was going well," Hurst said about Morehead. "When you enter the portal, people think there was something wrong, but we left on good terms.
"This is an opportunity to see what is out there."
Hurst was redshirted in 2016, his first season at Morehead, and then started the next three seasons, playing at slot receiver and punt returner.
The 2019 season, when he was a redshirt junior, was his best at Morehead.
Hurst led the team in receptions with 53, receiving yards with 642 and receiving touchdowns with six. He had 716 all-purpose yards and was named to the All-Pioneer Football League second team.
Why did Hurst put his name in the transfer portal?
"It's kind of hard to put into words," he said. "I was looking for a change. I've been here so long. I always planned to finish my career at Morehead, but then there was COVID and graduation, and I had this opportunity."
The Pioneer Football League didn't play a fall schedule in 2020 because of COVID-19, opting to play in the spring. The Eagles play their first game of the season Saturday at James Madison.
Hurst earned a bachelor's degree in exercise science last semester and is currently taking graduate courses in health and wellness promotion at Morehead.
He said he was happy with his career at Morehead.
"Being a competitive person, I would have liked to have been first team all-conference instead of second team, but that's mainly me being picky," he said.
"My redshirt sophomore year I was injured and missed a good amount of games, but overall I was happy with my career."
Hurst knows what he's looking for at his next stop.
"I'm willing to work for everything I get," he said, "but I want to go someplace where I can play a certain amount of time. My next season will be my last and I want to play, not go somewhere and ride the bench."
Hurst hasn't set a deadline for selecting his next school.
"Personally, I'm not in a rush," he said. "I'm not completely sure when the deadline is, but I want to have enough time to apply and be accepted."
Leaving Morehead after nearly five years has left Hurst with mixed emotions.
"I'm a little nervous because there are no guarantees," he said, "but I'm excited to have new experiences at a new school."