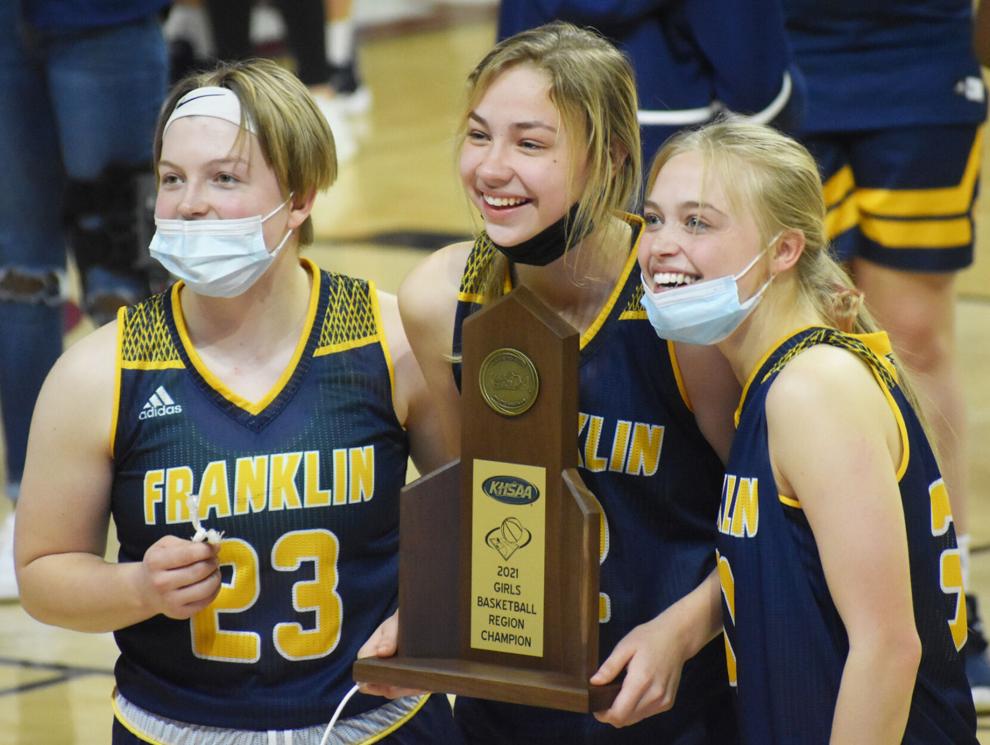 The Franklin County girls basketball team held Lafayette scoreless for the first 8:58 and coasted to defend its 11th Region title Saturday at Eastern Kentucky University.
The Lady Flyers (16-5) punched their ticket to the Sweet Sixteen for a second straight year with a dominating defensive performance.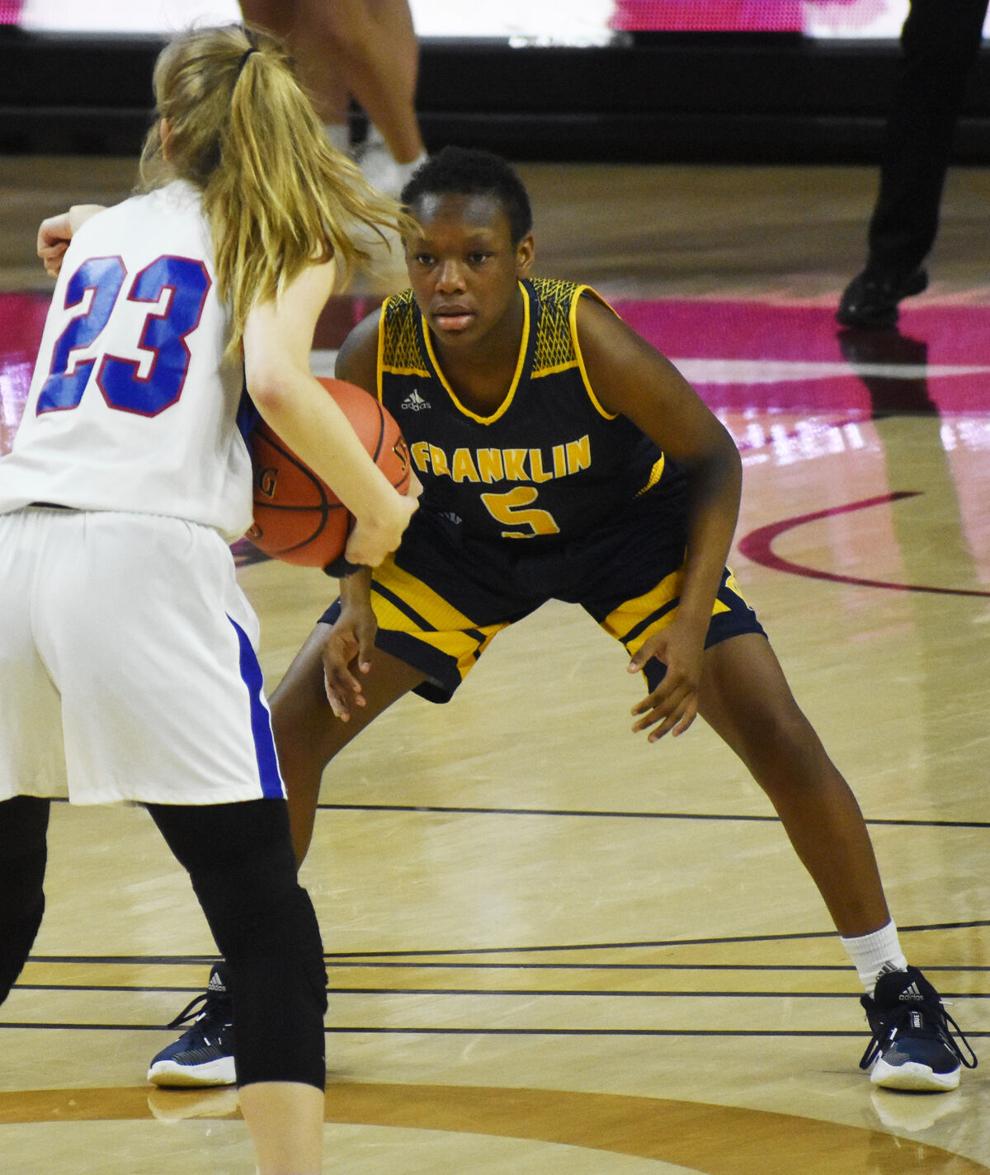 "We haven't been great on offense all year, but we hang our hat on defense and today was no exception," coach Joey Thacker told The State Journal.
FCHS never trailed — sprinting to a 13-0 lead at the end of the first quarter.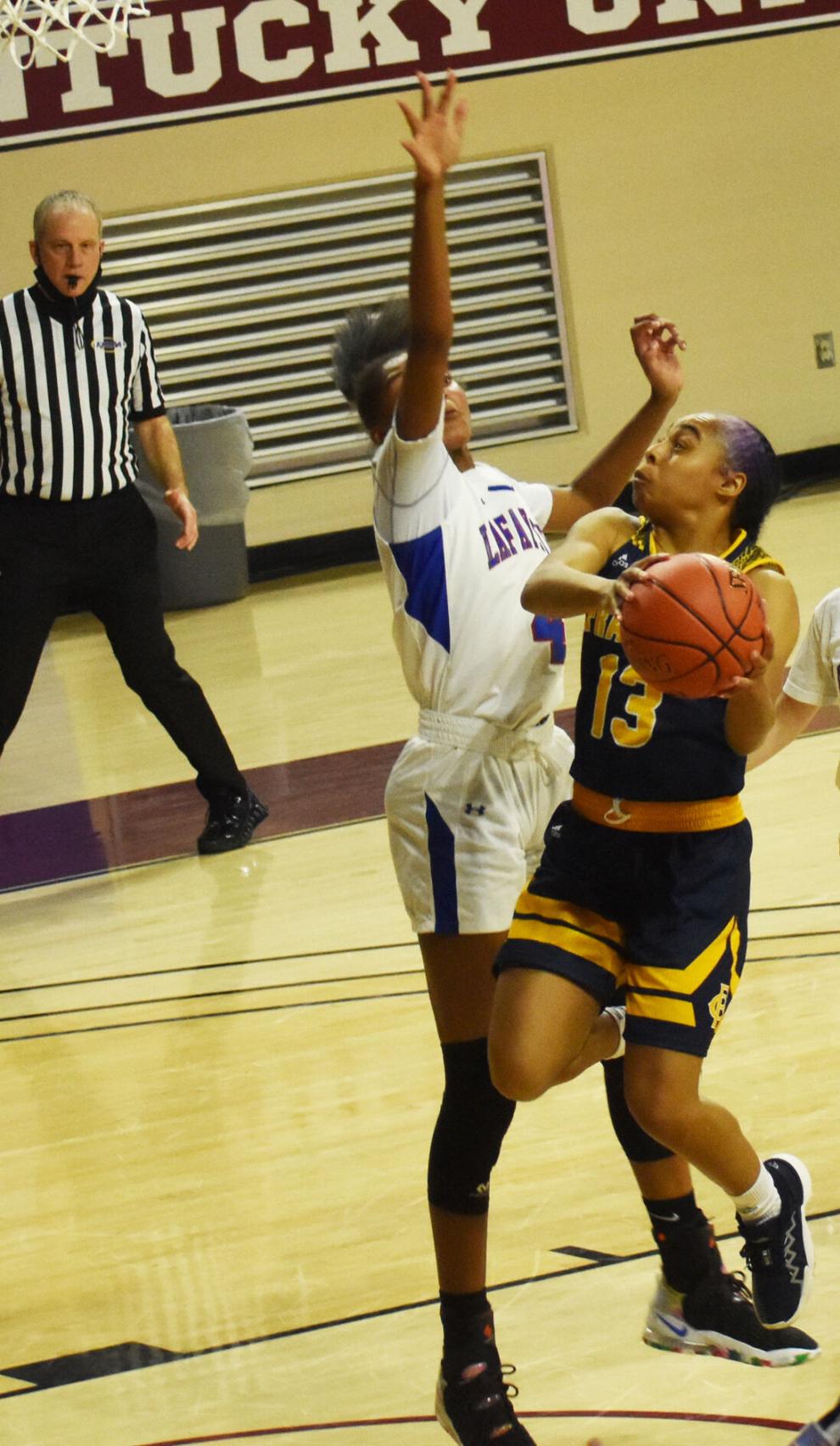 Brooklyn Miles scored five of her team-high 13 points in the opening quarter.
Cameryn Ridderikhoff drained two three-pointers in a 4:22 span in the second quarter and the Lady Flyers took a 23-10 lead into the locker room.
FCHS held the Lady Generals (15-7) to just five points in the third, leading 41-15 going into the final period.
Lafayette hit two key 3-pointers and scored 23 points in the fourth quarter, but it was too little too late.
"I'm proud of this team," Thacker added. "We relied on our defense when our offense wasn't going our way."
Franklin County shot 36.4% from the field and held Lafayette to 25.5%.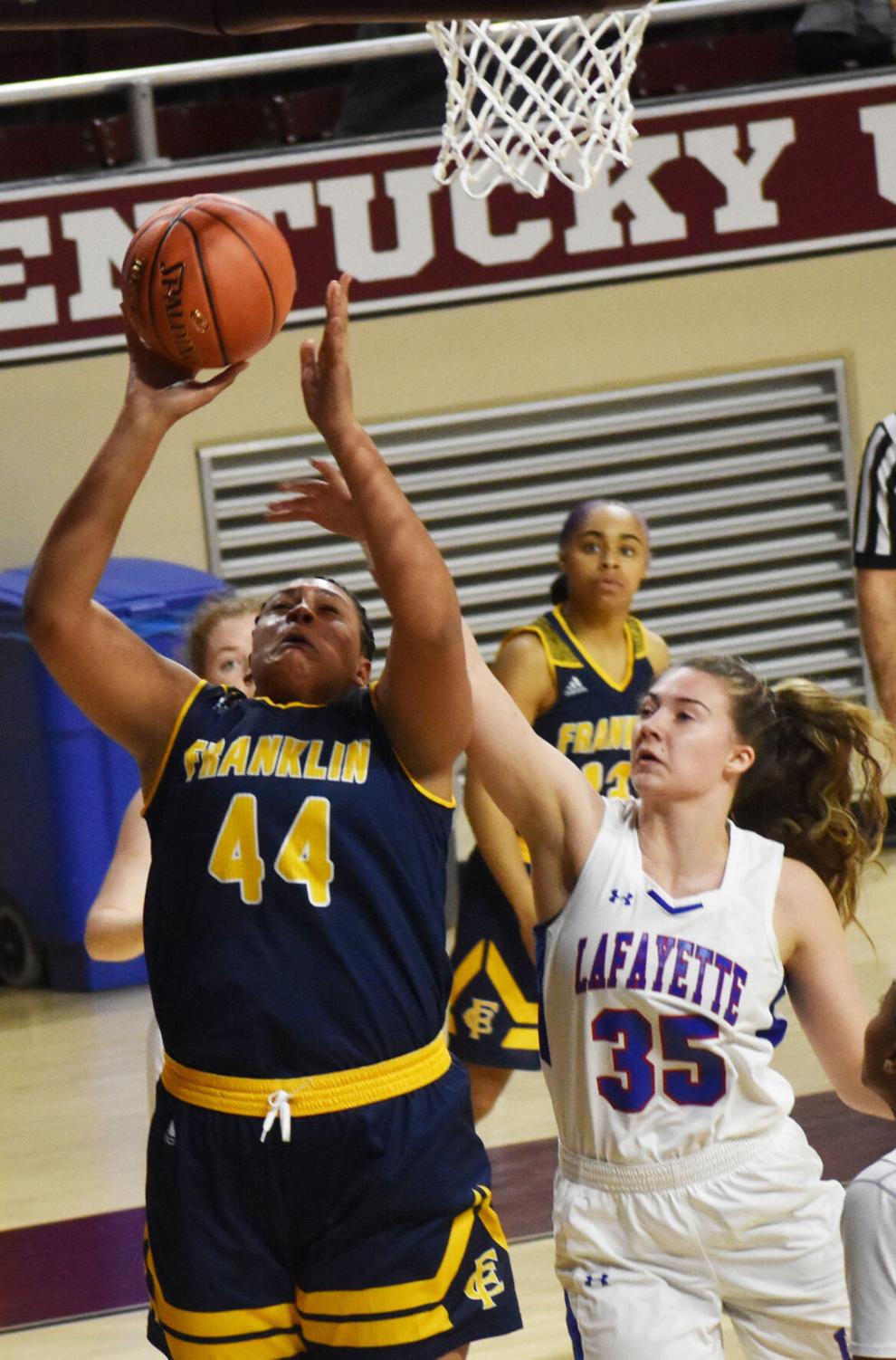 Miles was 2 for 4 from behind the arc with four assists, four steals and two rebounds. Shauvi Kennedy poured in 11 points, had four rebounds and one steal.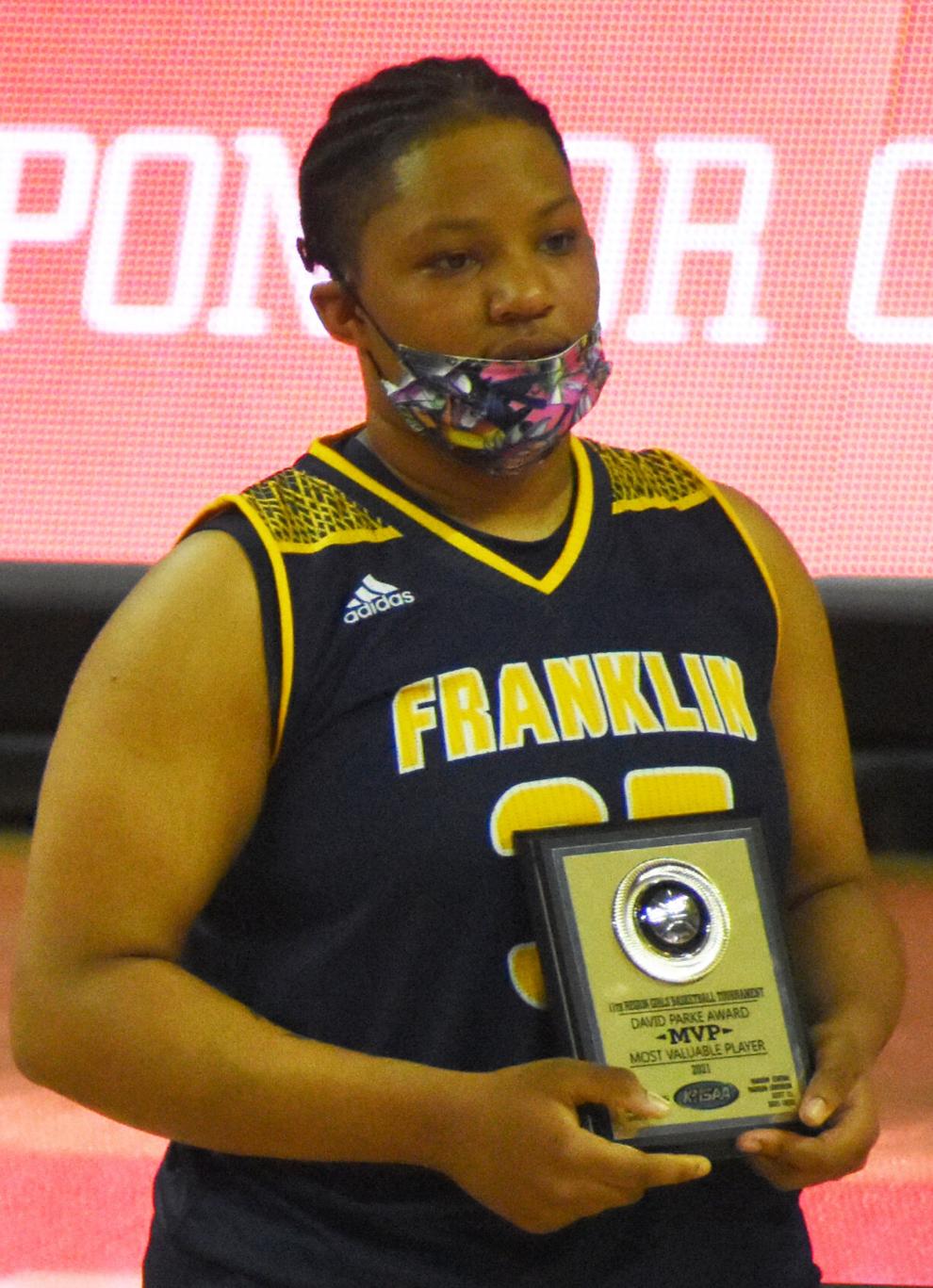 Patience Laster, who was named 11th Region Tournament MVP, was one point shy of a double-double with nine points, 16 rebounds and one block.
"She deserved it," Thacker said. "She had 31 rebounds in two games."
Nevaeh Carter was a star on defense with four steals. She also had six assists and four points.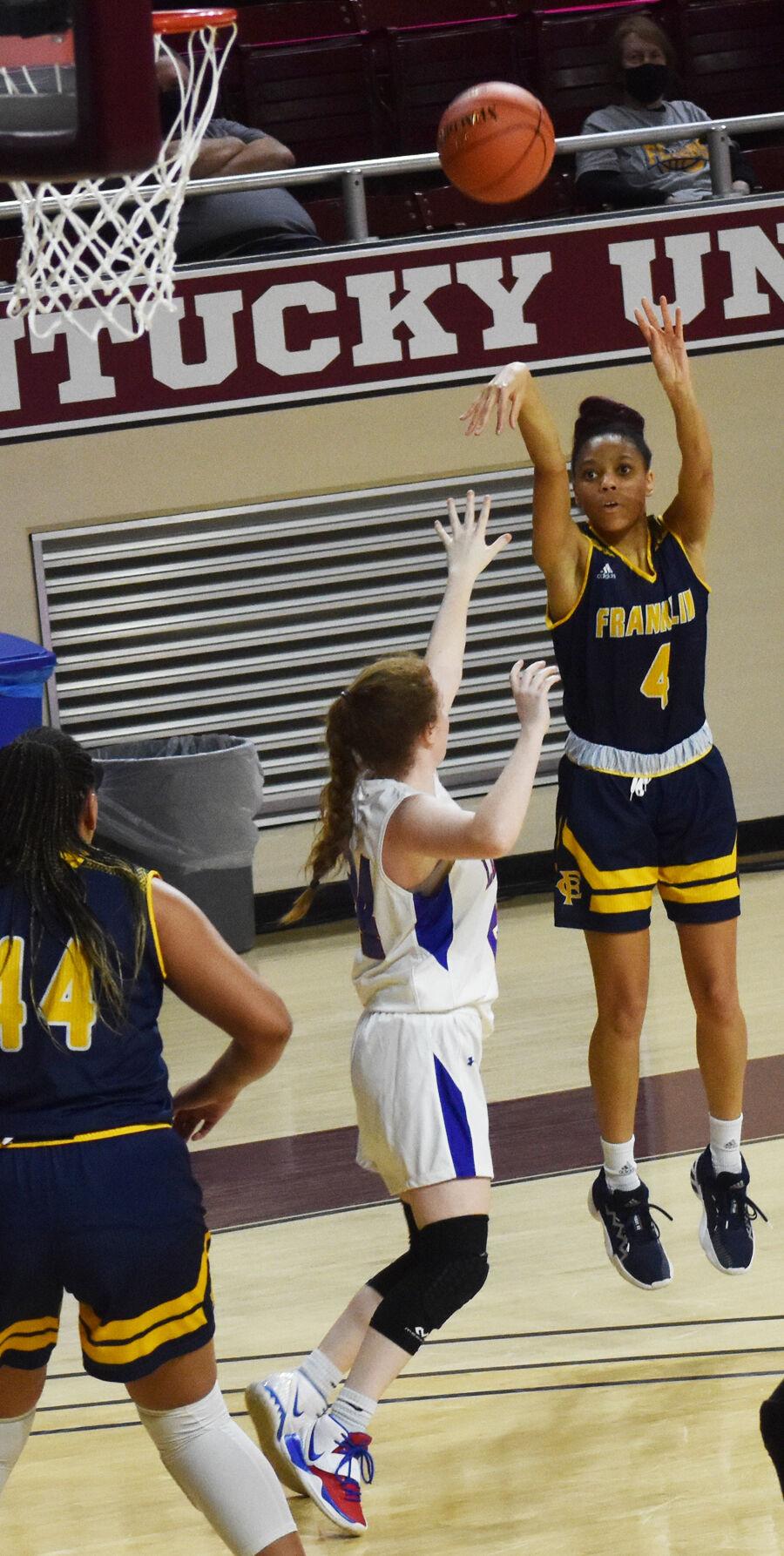 Other FCHS players named to the All Tournament team were Jhaven Meade, Carter and Miles.
The Lady Flyers will play the winner of Monday night's North Laurel-South Laurel matchup for the 13th Region title. The game will be played at Rupp Arena at 5 p.m. on Wednesday, April 7.
With more than a week until the Sweet Sixteen starts Thacker said he will seek advice from other coaches who have had an extended period of time between region tournaments and the state finals.
"We'll take a few a days off this week, maybe get in the gym on Tuesday," he said.
FRANKLIN CO. (53): Patience Laster 9, Jhaven Meade 6, Shauvi Kennedy 11, Nevaeh Carter 4, Brooklyn Miles 13, Cameryn Ridderikhoff 6, Juliana Frazee 4.
LAFAYETTE (38): Anaya Brown 12, Olivia Cathers 16, Catherine Jacobs 2, Lauren Walton 5, Gracyn Grantz 3.