To say John Lykins Sr. had an impact on local high school sports would be an understatement.
Lykins, who passed away Friday at the age of 84, served two stints as Frankfort's head boys basketball coach and is the school's all-time winningest boys coach.
In addition, he served as FHS' boys golf coach. His teams won state titles in 1962 and 1964 and was state runner-up in 1963.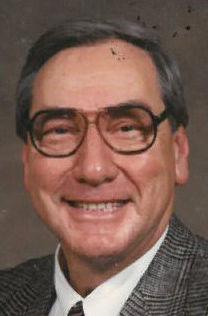 He led Franklin County's boys basketball team to its first state tournament appearance in 1967.
"John had a fabulous basketball mind," said David Lee, who served as an assistant coach under Lykins for six years. "He was so good at knowing the game, and when momentum changed, he knew how to make adjustments.
"He was just a good high school basketball coach. During his time with the team, he scouted for Adolph Rupp at Kentucky. His team was Tennessee. On Saturday he'd go to Knoxville and watch a game, then come back Sunday to Memorial Coliseum and go over the scouting report."
Lee took over as head coach when Lykins left and led the team to its second state tournament in 1980.
Jack Black was an assistant coach for Lykins for two years at FHS. Lykins was the boys basketball coach at Frankfort from 1959-65 and 1980-82. He compiled a 136-74 record, and the four district titles he won are the most by any FHS coach.
"He was sometimes tough on the kiddos, but you have to do that sometimes," Black said. "He was easy to work with as far as my and his relationship.
"He played under Bob Davis at Georgetown, who is well renowned in coaching circles, and he worked with Adolph Rupp. When he was at Frankfort High, those two years when I was an assistant, he had some very good players, and he was able to put people in the right place, the right position on offense and defense."
Lykins served as a scout and assistant coach under Rupp at UK, and he was an assistant coach under Davis at Auburn from 1973-77. He was also head coach at Kentucky State in 1982-83 and served on the staff of Team USA men's basketball in the 1983 World Games.
"John was easy to work with," Lee said. "He was fairly intense during games, but he was pretty laid back after the games.
"John was well respected by everyone in the coaching field. He was always competitive, even though sometimes he didn't have the talent."
Black, who coached basketball and golf at FHS, agreed with that assessment.
"He was good at getting the most out of his players in different game situations," Black said.
Lykins and Black were in the first class of inductees into the Traditional Bank/Frankfort High School Athletic Hall of Fame this summer.
Services for Lykins will be Friday at 1 p.m. at First Baptist Church on St. Clair Street. Visitation will be Friday at the church from 11 a.m. until the service at 1 p.m.
"He was a really good person," Black said. "He knew the way to handle situations that came up. Sometimes they were heated situations in games, but he always handled that pretty well.
"He enjoyed life, and he enjoyed competition. That was part of it."