Brooklynn Miles' college basketball career is off to a great start at the University of Tennessee.
Miles, a graduate of Franklin County and Kentucky's 2021 Miss Basketball, has played significant minutes in the 16th-ranked Lady Vols' first three games.
"I'm pretty happy," Miles told The State Journal in a phone interview. "It's amazing being out there with my teammates and coaches. It's a great atmosphere."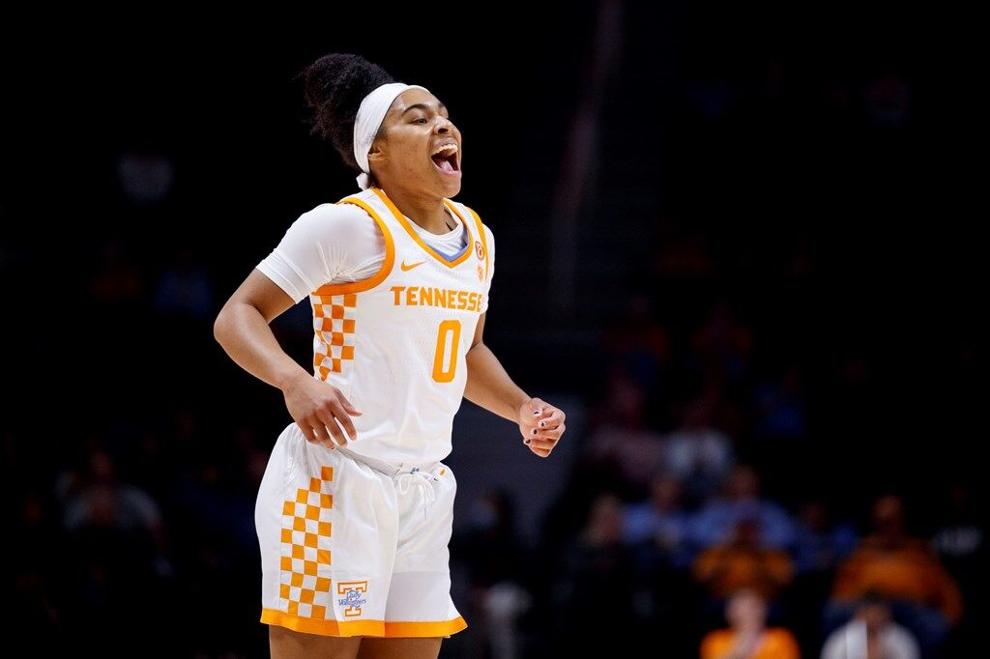 Tennessee is 3-0 with wins over Southern Illinois, South Florida and Central Florida.
While she hasn't started yet this season, she played over 30 minutes in two of the victories and 23 minutes against SIU.
"How many minutes I'm playing right now, it's a big shock to me," Miles said.
Miles finished her high school career as FCHS' second leading scorer in girls basketball in school history. So far, scoring hasn't been a big part of her game at Tennessee.
"It's really whatever I'm asked to do," Miles said about her role with the Lady Vols. "Just trying to pick up the ball full-court when I play defense, and on offense score when I can and get my teammates opportunities and looks."
The most points she's scored in a game is four against Southern Illinois, and she had three assists against UCF.
"Everyone is quick," Miles said about the college game. "I'm not the quickest out there all the time, and everyone is stronger, too."
In the season opener against Southern Illinois, Miles forced a 10-second call on defense, and Tennessee outscored SIU 17-2 over the last five minutes to win 59-49.
"Brooklynn came in and gave us big minutes," Tennessee coach Kellie Harper said after the game. "Obviously, the 10-second call was a big momentum call for us. I thought she played big minutes for us. The fact that she could get in there, and we could slide Jordan Walker (who led UT with 14 points) over to the wing, when we needed a scoring punch over there, really helped.
"I thought Brooklynn showed how competitive and how tough of a player she is. That was not an easy job that we asked her to do, but she came in and did a really nice job for us."