LEXINGTON — Frankfort High's boys basketball team saved its best game of the season for its biggest game so far, beating Lexington Christian 41-39 in the 11th Region All "A" Classic final Saturday at LCA.
The win puts the Panthers (8-12) in the state All "A" Classic at Eastern Kentucky University. FHS plays Bishop Brossart (15-2) in the first round Thursday at 10 a.m.
It's Frankfort's first trip to the tournament since 2003.
Frankfort was locked in a tight battle with LCA for the entire game, with neither team leading by more than six points.
"We were focused and engaged for 32 minutes," FHS coach Chris O'Bryan said. "That's what it takes when you play at this level against a good team."
The Eagles (11-8) had the ball with 13 seconds left and the score tied at 39-39, but they turned it over with 7.3 seconds remaining, and FHS' Chaz Austin took the ball down-court and hit the winning layup just before the final buzzer sounded.
"Honestly, when I got the ball it kind of slipped in my hands," Austin said. "I looked at the clock and saw I had three seconds, so I took as much time as I could."
That was the theme of the game as the Panthers played a deliberate style.
LCA led 6-4 after the first quarter, and FHS was ahead 17-16 at halftime and 29-27 going into the fourth quarter.
"We were trying to control it as much as we could," Austin said. "I feel like when we play calm, it helps the team play a lot better together.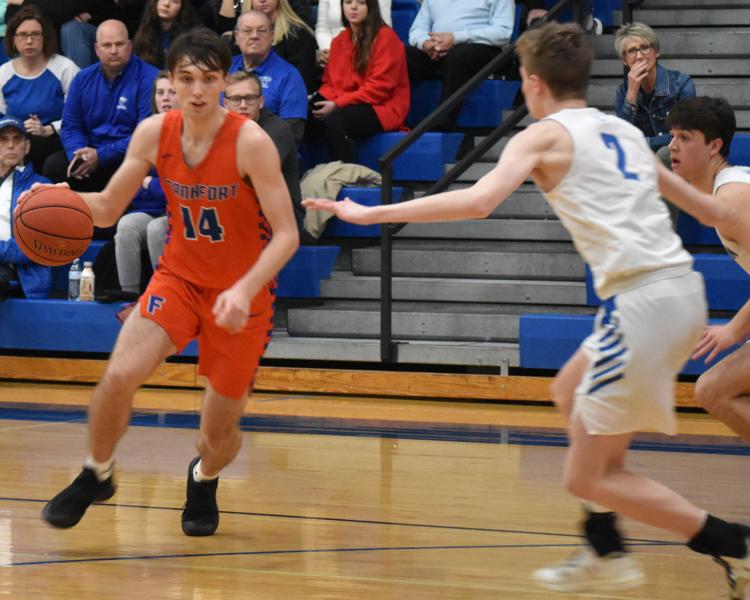 "It wasn't hard, just different," he said of playing at a slower pace. "Last year we could run and gun, but this year we need to be more patient."
The Panthers took a 35-29 lead with 5:29 left in the game, but LCA promptly went on an 8-0 run to go ahead 37-35 with 3:23 remaining.
"We were up 35-29 and had a couple of mental mistakes that let them take the lead," O'Bryan said. "One thing about this season is we've been in situations like this so many times that we weren't intimidated by it today."
FHS' Jackson Twombly hit four free throws in a two-minute span, the last two tying the score at 39-39 with 1:11 remaining.
"Jackson Twombly gave us a huge effort," O'Bryan said. "He's played like that the last couple weeks. Chaz had a great regional tournament. He dedicated himself to getting rebounds, and we needed another rebounder.
"We didn't turn the ball over much, and our point guards were awesome. It was a total team effort."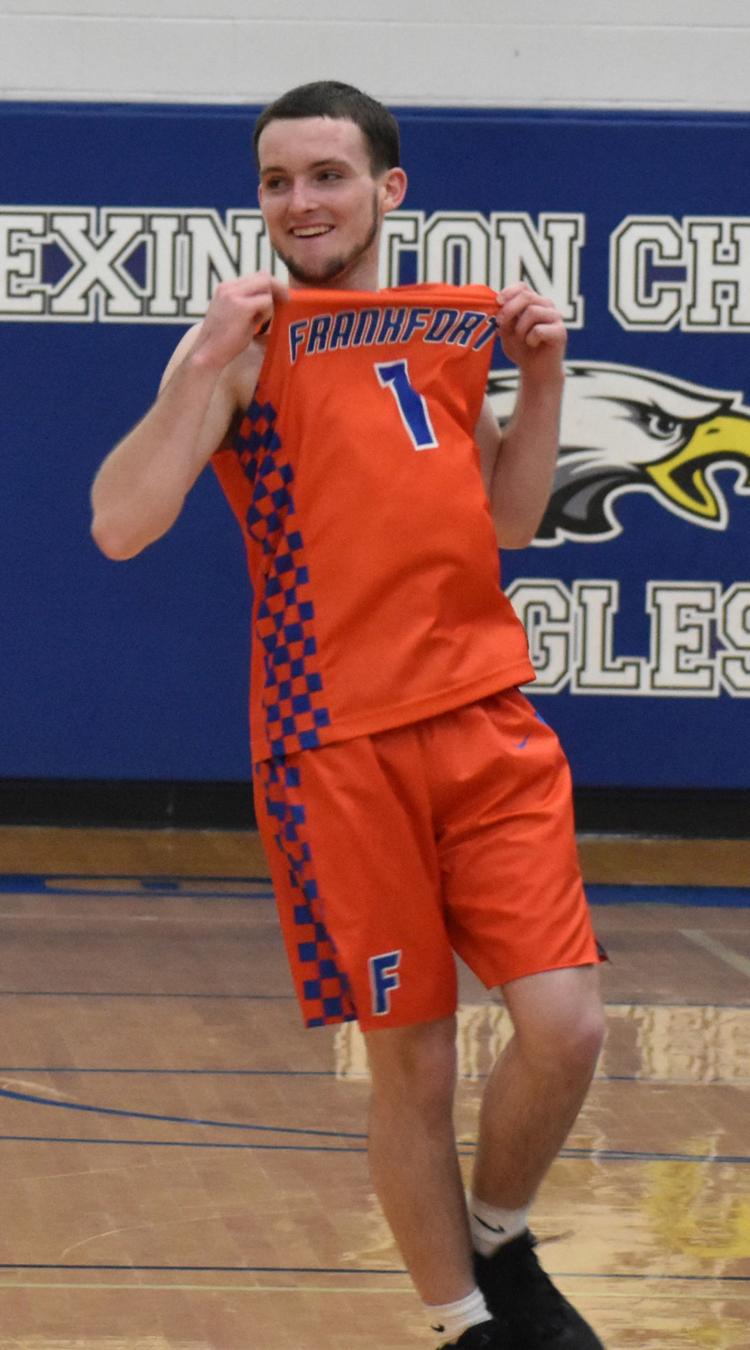 After shooting 18% in the first half, Frankfort shot 54% in the second half.
"I told our players just don't force anything," O'Bryan said. "They'll sit in that zone, and if they're not pressing, there's no need to force anything. You need to be patient."
Twombly led all players with 18 points, and he and Austin both grabbed eight rebounds. FHS had a 32-24 advantage on the boards.
Tanner Walton scored 16 points to lead LCA.
FRANKFORT (41) — Reed Miklavcic 2, Jordan Blythe 2, Chaz Austin 8, Will O'Bryan 9, Jackson Twombly 18, Nate O'Bryan 2.
LEXINGTON CHRISTIAN (39) — Tanner Walton 16, Jacob Goins 2, Aaron Abrahamson 3, Chase Widmer 2, Zeke Grier 14, Andrew Dollus 2.