With the new qualifications for the state golf tournament, the winning team in each region plus the players with the top seven scores not on that team advance to state.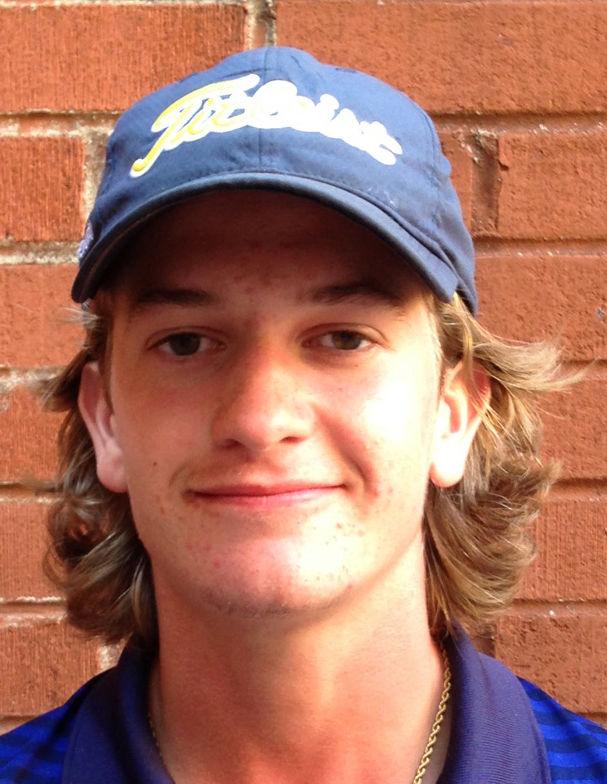 Last week, when the 9th Region Tournament ended at Kearney Hill Golf Links, Franklin County senior Sawyer Hulette found himself tied for the last qualifying spot with Madison Central's Gavin McKune and Sayre's Hayden Adams.
Sinking a par putt on the first playoff hole, Hulette earned his first trip to the state tournament, and for that performance, he has been selected as the Traditional Bank Athlete of the Week.
The state tournament begins Friday at Bowling Green Country Club.
Hulette, a senior, has been playing golf since his freshman year. He's also a member of the Flyer baseball team.
Hulette is the son of Mark and Marty Hulette.
SJ: What do you like about golf and baseball?
Hulette: Golf is an easy way to relax. I like to get on the course. It's peaceful, and it's just you out there. If something goes wrong, you can't blame anyone but yourself. There are a lot of life lessons. With baseball, I grew up playing the game, and I've always loved it.
SJ: How did you get started playing golf?
Hulette: My grandpa (Charlie Kinney) always played, and when we visited him we'd go to the range and hit golf balls. (FCHS senior teammate) Camden Good got me really into it. We were playing once, and he said I needed to take it serious.
SJ: What is your favorite golf memory?
Hulette: Winning the playoff, and the coolest thing was celebrating with my teammates afterward.
SJ: Who has had the biggest influence on your athletic career?
Hulette: There isn't one person. I've had a lot of coaches playing baseball, and I used to play basketball. My grandpa was always a good athlete, and he'd talk to me and try to make me better.
SJ: Before the regional tournament, what were your plans for this week's fall break?
Hulette: I was going to go on a missions trip to San Francisco, California. I'd gone last year, but with my play in the tournament, it's kind of different this year.
SJ: Were you surprised to qualify for state?
Hulette: I knew I could do it, but to be down to the last spot and have to go to a playoff was surreal. I knew both of the guys (in the playoff) and they're really good golfers. It was crazy.