Cynthia Stewart knew she belonged in the circle of a softball field when she was in the fifth grade, and she's taking that passion for pitching to college.
Stewart, who graduated from Western Hills last month, has been selected as the Traditional Bank Spring Athlete of the Year.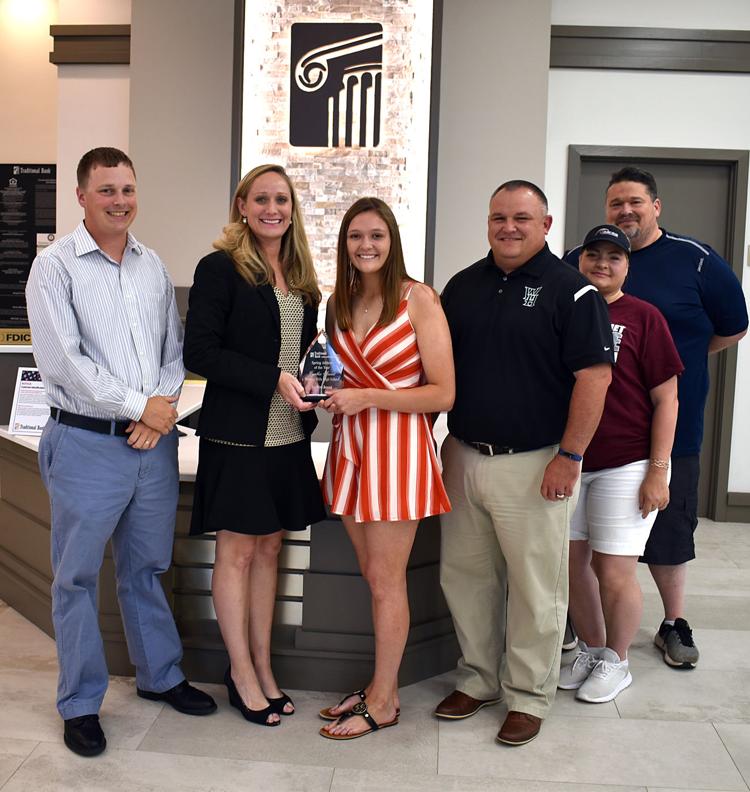 During the Lady Wolverines' 23-12 season this spring, Stewart started 32 games and posted a 21-11 record. In 190 innings of work, she struck out 223 batters and issued 59 walks. Her earned run average was 2.54.
"She had an outstanding year," WHHS coach Brian Redmon said. "She had an outstanding three years."
When Stewart began playing softball at 8 years old, she wasn't a pitcher.
"I started at third base," she said, "but when they needed someone to pitch, they made me a pitcher."
After that, Stewart never left the circle.
"Pitching has always been where I feel the most comfortable," she said.
That feeling was cemented during a middle school game for Bondurant.
"I was in the fifth grade and went in during a sixth-grade game," Stewart said. "I came in with the bases loaded to get one out. I did, and that's when I knew I wanted to be on the pitcher's mound."
Redmon was an assistant coach on that Bondurant team and has been coaching Stewart for eight years.
"He's like a second father, almost," Stewart said.
"She worked really hard as a youngster," Redmon said, "and by the time she made it to seventh grade she was our No. 1 pitcher (in middle school).
"When she was a sophomore we'd graduated Taylor Slade, and Cynthia has been really good all three years as our No. 1 pitcher."
This year, as a senior, Stewart took on a new role with the team.
"She did a really good job of being a leader for us this year," Redmon said, "and that was a different thing for her. All four seniors were really good leaders, and she was a big part of that."
The other seniors this year were Madison Gaines, Katy Redmon and Ryne Redmon.
Stewart's pitching coach is Charlie LeCompte, the head softball coach at Collins.
"It took awhile to be able to get everything down, to hit my spots, and before I learned how to control everything," she said. "It took a lot of hard work to get there."
That hard work has earned Stewart a scholarship at Calumet College of St. Joseph, an NAIA school in Whiting, Indiana, just outside of Chicago.
"They offered me a softball scholarship, and they had my degrees, and that's what was most important," she said. "When I visited, I fell in love with the school. I felt comfortable there."
Stewart, who plans on a double major in forensics and psychology, began her college search in-state but will be attending a school that's about a five-hour drive from Frankfort.
"I was looking at some other schools," she said. "They seemed really interested in me, and when I went to visit, the coach was nice and the team made me feel at home."