When Frankfort's boys soccer team played at Great Crossing on Sept. 14, the Warhawks won 5-2.
It was a complete turnaround when the two teams met again in the 41st District tournament final Friday, with FHS winning 5-0.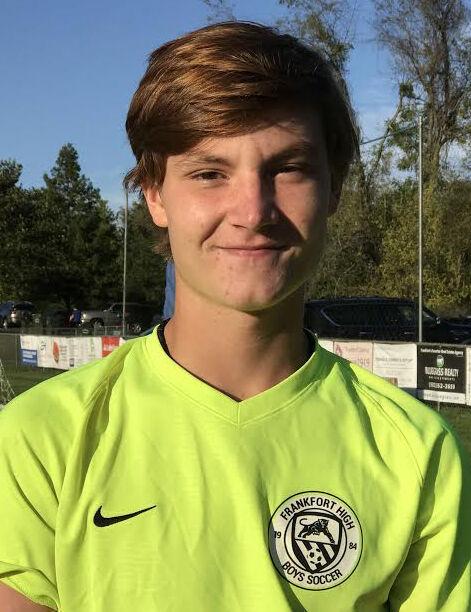 Frankfort goalkeeper Dawson Pearl recorded two shutouts in the tournament as the Panthers defeated Western Hills 5-0 in the first round, and for his performance he has been selected as the Traditional Bank Athlete of the Week.
Pearl is second in the state in complete game shutouts with 10. He has been playing soccer for 13 years and plays club soccer with Bluegrass Kings Hammer.
Pearl, a junior, is the son of Maria and Kevin Pearl.
State Journal: What was the difference in Frankfort's first meeting with Great Crossing this year and Friday's district final?
Pearl: I think in the district final we came out a lot more prepared. Frankly, we were tired of losing to Great Crossing, and we came out with a lot better mindset the second time around.
SJ: What do you like about being a goalkeeper?
Pearl: I like communicating with the defense. There's going to be pressure, but I'm learning to deal with it. I like having a big role in the team.
SJ: What is your favorite sports memory?
Pearl: Honestly, I'd probably say this year beating Great Crossing. We hadn't beaten them since they came in our district (three years ago).
SJ: If you were going to play another sport, what would it be?
Pearl: Baseball. I used to play baseball, so I have the most experience in that sport.
SJ: What do you like about this year's team?
Pearl: We have a lot of talent, and we're very close. We have a lot of chemistry. A lot of us play club soccer, and that helps with the experience and keeping us up on our skills. And our coaches keep us going all the time.