Patience Laster and the Lady Flyers relish the role of proving the haters wrong.
After the 5-foot-10-inch forward and her teammates saw social media posts claiming they didn't belong in the 11th Region finals, they drubbed Lafayette 51-38 in a game that was never close to win the region title for the second straight year.
"When we saw the post on Twitter that we didn't earn it, we had to go out there and play hard and win," she told The State Journal.
Franklin County opened the tournament with a 64-28 victory over Madison Central at home. Wednesday's semifinal game against Tates Creek was canceled due to a COVID issue in the Lady Commodores program and put the Lady Flyers in the final against the Lady Generals.
In FCHS' two tournament games, Laster amassed 30 total rebounds, including 16 in Saturday's championship game, and 30 points, including 21 against Madison Central. She was one point shy of back-to-back double-doubles and had two blocks — one in each game.
For her effort, she was named 11th Region MVP and is the Traditional Bank Athlete of the Week.
Laster, a junior, is the daughter of Jennifer Laster and Adrian Starks.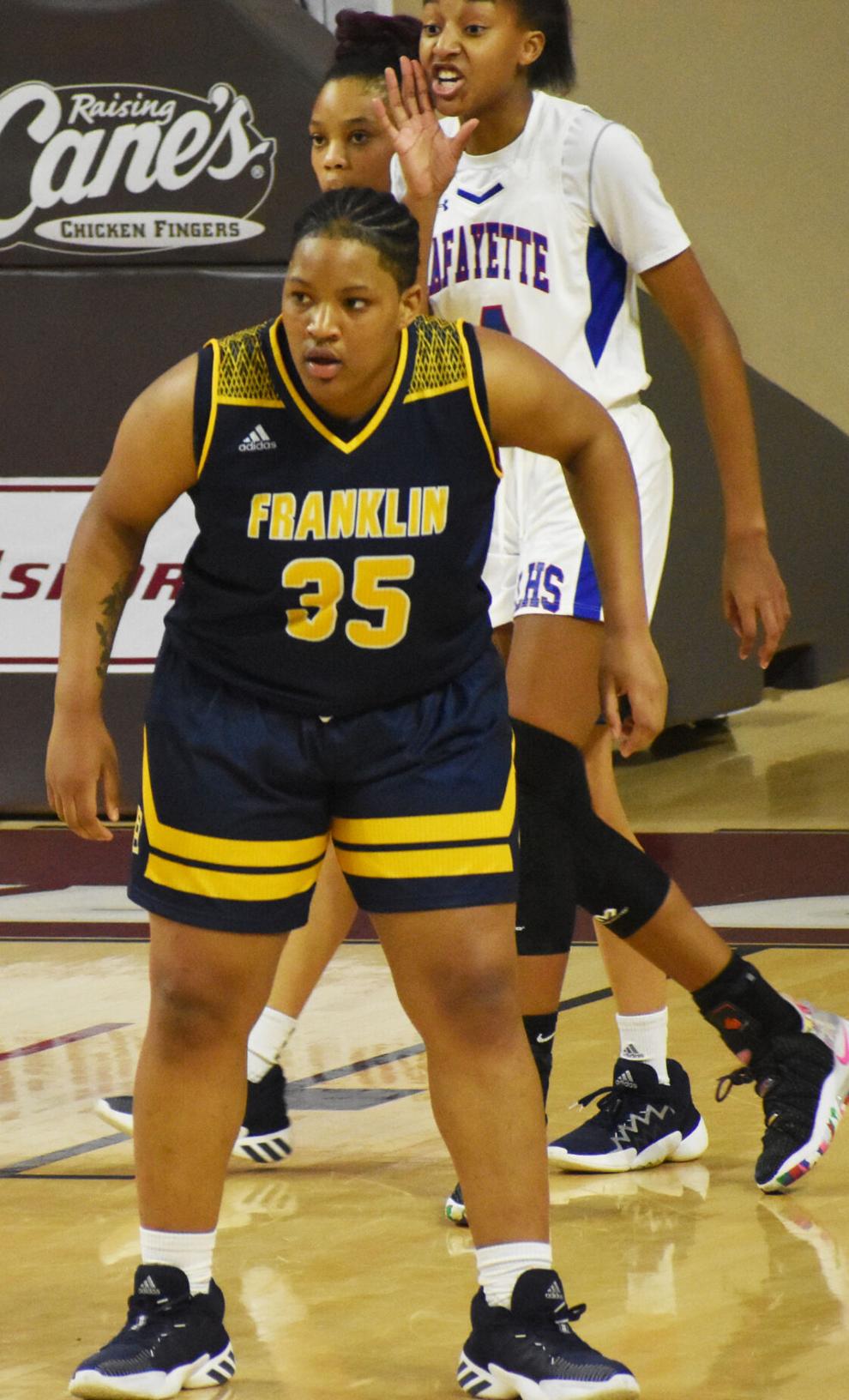 State Journal: How did it feel to be named MVP?
Laster: It's just so great. I was smiling walking down the court.
SJ: What is your role on the team?
Laster: I am positive and keep people's spirits up.
SJ: How has the COVID pandemic affected your season?
Laster: We had a couple games and practices canceled. A couple of girls on the team got it. But once 14 days was up, we had practice and pretty much got on track.
SJ: What is the team thinking about heading into the Sweet Sixteen?
Laster: We gotta do it. It's just us. We just gotta work to prove them wrong.
SJ: How long have you been playing basketball?
Laster: Seven or eight years. One day I came home from school and told my mom I wanted to try out for the Elkhorn Middle School basketball team and I made it in fifth grade. Then I started playing more.
SJ: What is your favorite basketball memory?
Laster: A buzzer-beater off a Kindall Talley miss with 9.7 seconds (against Lafayette in the 2018 11th Region semifinals) and we won.
SJ: What are your long-term goals?
Laster: I'd like to play in college and the WNBA. I'd like to thank my parents and coaches for helping me improve.