Frankfort's boys basketball team went on a six-game winning streak from the start of the 11th Region All "A" Classic to the championship game of the Kentucky All "A" Classic.
A big part of that run was Frankfort's 6-5 sophomore center Jackson Twombly.
Twombly averaged 16 points in the Panthers' four games at the state All "A" tournament, and he was named to the all-tournament team.
For that performance, Twombly has been selected as the Traditional Bank Athlete of the Week.
On the season, Twombly is averaging 14.2 points and 5.3 rebounds per game.
He is the son of Teddi and Jack Twombly.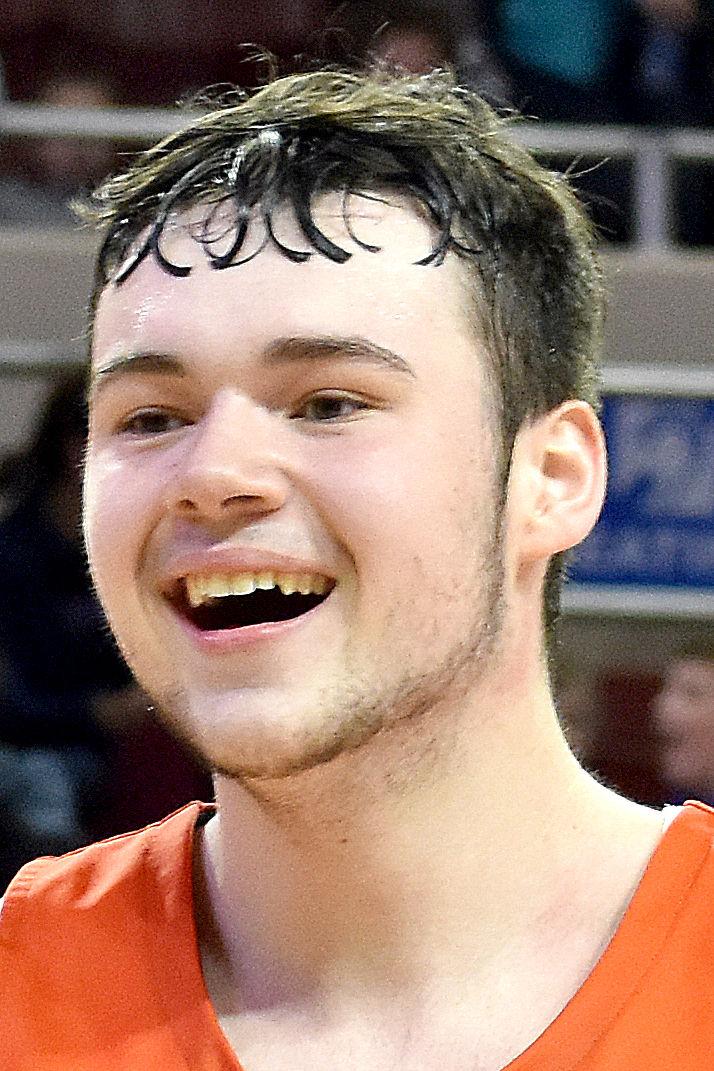 SJ: When did you start playing basketball, and do you play any other sports?
Twombly: I've been playing basketball since I was 5. When I was a little kid I played everything — basketball, baseball, soccer, flag football. I've just liked basketball since I was a little kid. It was the most fun thing of all the sports, and I'm tall, so that gave me an advantage.
SJ: What is your favorite sports memory?
Twombly: Probably all the games leading up to the All "A" state championship.
SJ: Who has had the biggest influence on your athletic career?
Twombly: It was probably when I played for a team called Lockdown. Coach (Daryl) Smith and Coach Stew (Collett) saw me play at the Y and asked me to play AAU basketball.
SJ: What do you see as your role on the team?
Twombly: I feel like some games it's to get a lot of points, and other games it's to try and find whoever is hitting their shots. If Will (O'Bryan) is hitting 3s, we look to get him the ball. It's the same thing with Chaz (Austin) and all the team.
SJ: If you could play another sport, what would it be?
Twombly: I want to play football.