Tony Wise has had a full summer of golf, playing about five times a week and competing in KGA events and the State Amateur.
On Sunday Wise, the head boys basketball coach at Franklin County High School, won his second consecutive men's club championship at Frankfort Country Club.
"What I love about this is the club is growing, and there are a lot of good golfers here," Wise said. "My wife has started to play, and we've been in some couples events."
Wise won the championship with a score of 139 (69-70), shooting under par both days of the tournament. Par at FCC is 72.
"One thing I love about golf is you could play the same course four days in a row and have four completely different scores with different sets of conditions," Wise said.
"I love the challenge of golf and the competitiveness. You have to figure things out. If things go south in basketball, you call a timeout. In golf, you have to keep going until you figure it out."
In other championships, Pam Beebe won the ladies' club title for the fourth year in a row. Tom Majcher won the senior championship, and Jim Shane won the super senior title.
The junior championship winners were Carter Denton and Lilia Smithson.
Wise held a three-shot lead over Brian James, who shot an even-par 72 Saturday, going into the final round Sunday.
"I had such a good start yesterday," he said. "I birdied four out of the first six holes.
"Today I was one-over through four. I sank a 15-footer on No. 5 that settled me down. I bogeyed 9 for a 37 (on the front). On 12 and 16 I had birdies, and I had two real good shots on 18 to two-putt."
Rick Harp took second with a 148 (74-74).
"I didn't play real well at the State Am," Wise said, "and that's the last time I used my driver. I have a new driver, and it's made a huge difference in my game."
While Wise has spent plenty of time golfing this summer, Beebe's time on the course has been limited.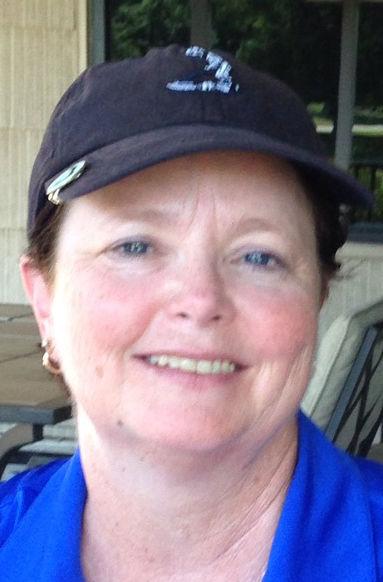 "I've not been feeling well, and I haven't played a lot," she said. "I shot two strokes higher today than I did yesterday.
"I could have putted better. My downfall was my putting, but I'm happy it came out all right. My driver was really working for me today."
Beebe shot 172 (85-87) to win by two shots over Teresa Ellis.
"I usually play on Saturdays and some on Sundays," Beebe said. "I don't have a full 10 rounds for a handicap for 2019. I had to play on last year's handicap."
Here are the top finishers in each flight.
First low gross, Tony Wise, 139 (69-70); second low gross, Rick Harp, 148 (74-74); first low net, Brian James, 139; second low net, David Dean, 142.
First low gross, Shannon Sageser, 171 (86-85); second low gross, Gabe Uebel, 180 (96-84); first low net, Don Rodgers; second low net, Mark Hampton.
First low gross, Tom Majcher, 152 (76-76); second low gross, Donnie Wainscott, 155 (81-74); first low net, Jimmy Simpson, 140; second low net, Glenn Mitchell, 140.
First low gross, Jim Shane, 154 (77-77); second low gross, Dan Glass, 158 (80-78); first low net, David Ward, 133; second low net, Ted Beebe, 134.
First low gross, Pam Beebe, 172 (85-87); second low gross, Teresa Ellis, 174 (88-86); first low net, Jean Vickers, 137; second low net, Judy Trigg, 142.
Overall winners: male, Carter Denton; female, Lilia Smithson.
Girls 9-11: Emerson Bowling.
Girls 6-8: Lyla Hardesty.
Boys 12-14: Ben Bevington.