The Franklin County Health Department reported two new coronavirus cases on Tuesday, bringing the total number of active cases to 35.
FCHD Deputy Director Brittany Parker reminded residents that the health department offers free testing from 9 a.m. to noon on Wednesdays at its clinic. Registration can be done at www.fchd.org by clicking on the COVID-19 testing button.
"Tomorrow we will have some announcements regarding future vaccination events, links and what's next," Parker said.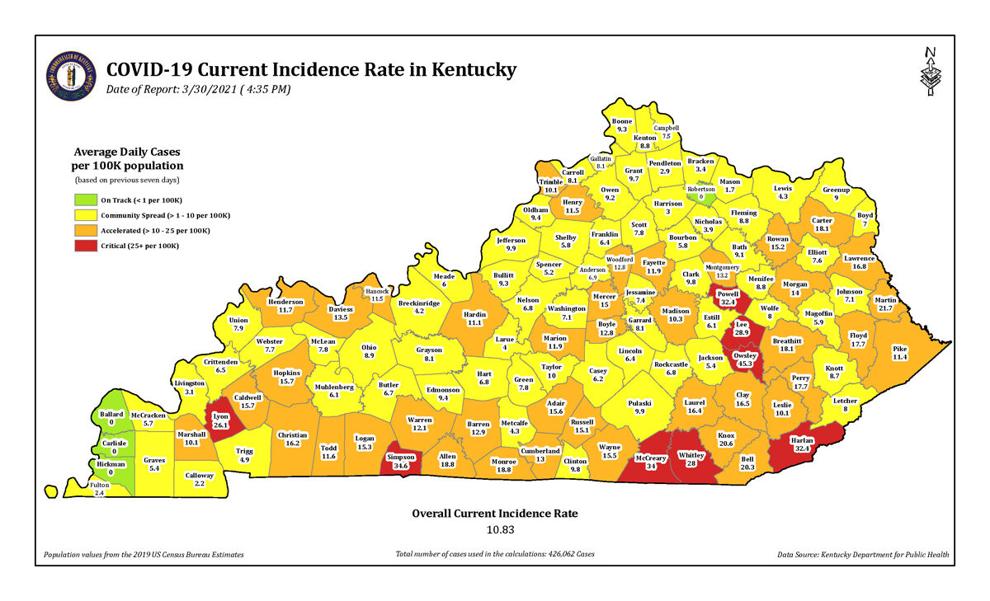 Since the start of the pandemic a year ago, 3,716 Franklin Countians have been diagnosed with COVID and 56 have died.
The county's current coronavirus incidence rate is 6.4 average daily new cases per 100,000 population.