Twenty-eight new coronavirus cases have been reported in the county however seven of those were backlogged cases, the Franklin County Health Department confirmed Thursday.
Currently there are 38 active COVID-19 cases bringing the total number of residents who have ever tested positive for the virus to 4,070. Of that number, 3,971 have recovered and 61 have died.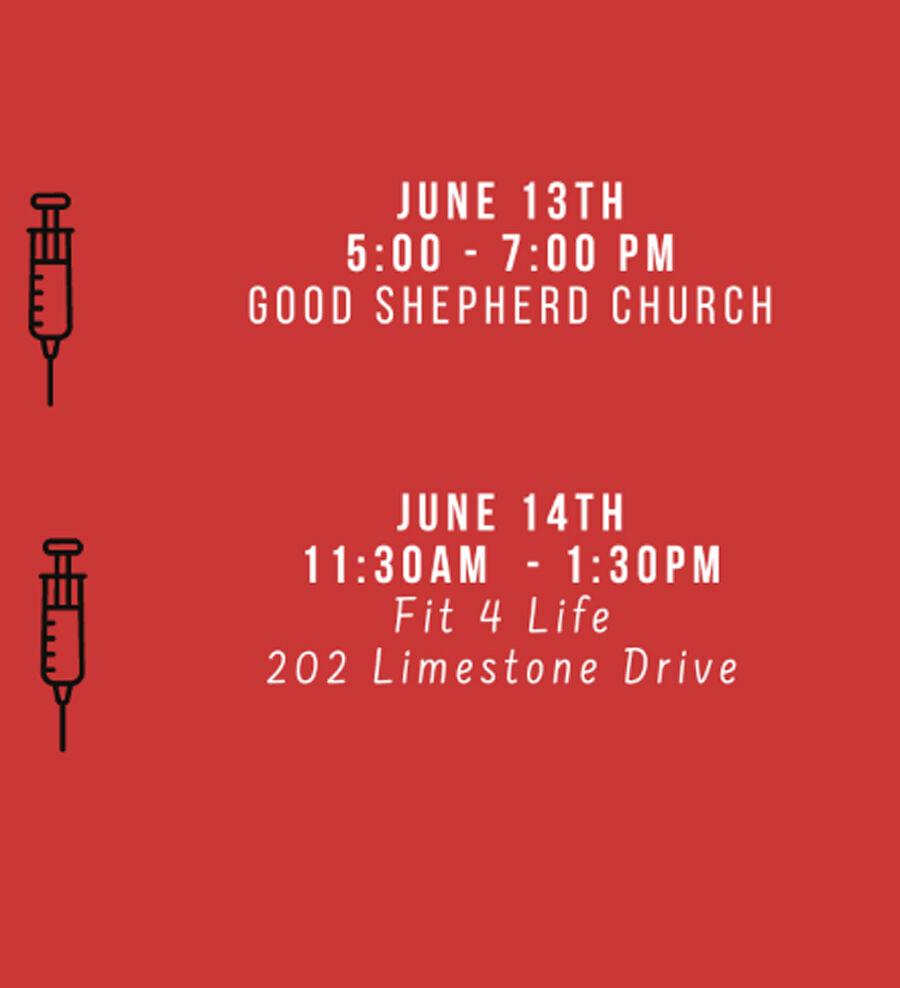 Franklin (61.33%) is still ranked second behind Woodford County (62.45%) for the highest percentage of the population that is vaccinated.
"We are still 1% behind Woodford County of residents vaccinated — we can do this," said Brittany Parker, deputy director at the health department.
FCHD has administered a total of 12,420 COVID vaccines. They include 4,792 Moderna first doses; 4,721 Moderna second doses; 2,592 Johnson & Johnson single-doses; 314 Pfizer first doses; and one Pfizer second dose.
"We have two testing opportunities coming up next Tuesday and Thursday from 8:30-10:30 a.m. at the clinic. These will be rapid 15-minute tests," Parker stated, adding appointments can be made at fchd.org.
FCHD will also be testing for COVID from 2-4 p.m. at the Salvation Army Stand Down Event at the Farmers Market pavilion at River View Park. Staff will be administering vaccines from 4-6 p.m. at the location.
From 5-7 p.m. on Sunday, the health department will be vaccinating at Good Shepherd Catholic Church, 72 Shepherd Way.
On Monday from 11:30 a.m.-1:30 p.m. vaccines will be offered at Fit 4 Life, 202 Limestone Drive.
On Friday, the statewide mask mandate and capacity restrictions will be lifted.
Masks will still be required on public transportation; in K-12 educational, childcare and long-term care settings; correctional facilities; homeless shelters; and for the immune-comprised, those with COVID-19 symptoms or those who are COVID-positive.