An 82-year-old woman became the second COVID-19-related death in Franklin County on Friday.
Gov. Andy Beshear, who has reduced the frequency of his coronavirus press conferences to Monday through Thursday, reported the death in a statement made to the press.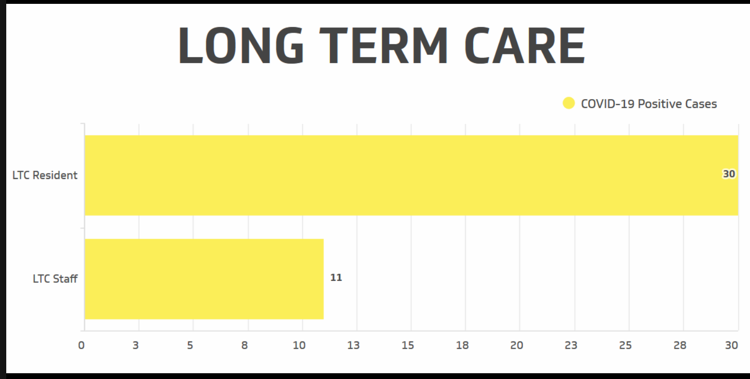 Likewise, weekly stats on Franklin County's cases will now be released on Fridays, according to a statement from the county health department. Those stats will include age, gender, hospitalization rates, long-term care facility resident and health care worker data and more.
The total number of Franklin County cases remained at 73 Friday with 51 active cases, 20 recovered and two deaths. Thirty of those cases are patients in long-term care facilities and 11 are health care workers.
On Wednesday it was announced that a 72-year-old man who was a resident of a long-term care facility became the first Franklin Countian to die from COVID-19 complications.
Common symptoms of COVID-19 include fever, cough, shortness of breath, diarrhea, vomiting, body aches, chills, extreme tiredness and/or sudden loss of taste and smell. Those symptoms typically appear five to seven days after exposure.
The Franklin County Health Department will host a free drive-thru testing event by appointment only on Thursday from 9 a.m. to 1 p.m. at the Public Health Center on East-West Connector. Registration for this event is now open at fchd.org