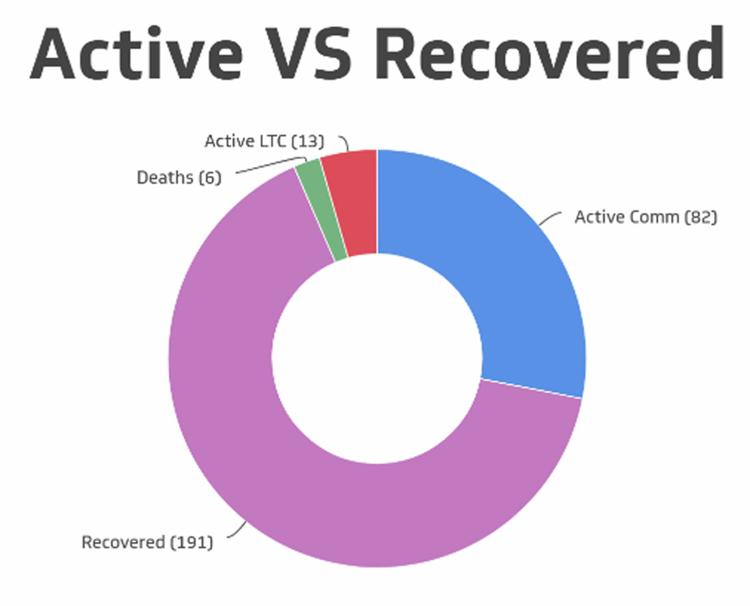 COVID-19 cases continue to rise in Franklin County.
The Franklin County Health Department on Wednesday announced 15 additional confirmed COVID-19 cases in the past three days.
That brings the county's total to 292 cases since the pandemic began. FCHD said there were an additional two cases on Monday, eight on Tuesday and five on Wednesday.
There are 82 active cases in the county, and 13 of those are residents of long-term care facilities.
Officials said 191 of the county's total recorded cases have recovered from COVID-19. The county reported no new deaths due to COVID-19, with the county's death toll remaining at six.
FCHD Deputy Director Brittany Parker said the county has 155 active contacts of its 292 victims, marking a jump from Monday, when FCHD said it had a little over 100 active contacts.
Gov. Andy Beshear announced Wednesday that the state has 546 new confirmed cases of COVID-19, bringing the state total to 32,741 since the pandemic began.
He also said there had been one new death for a statewide total of 752.
Some 8,467 people have recovered from the virus.
The positivity rate among people tested has risen to 5.51%.