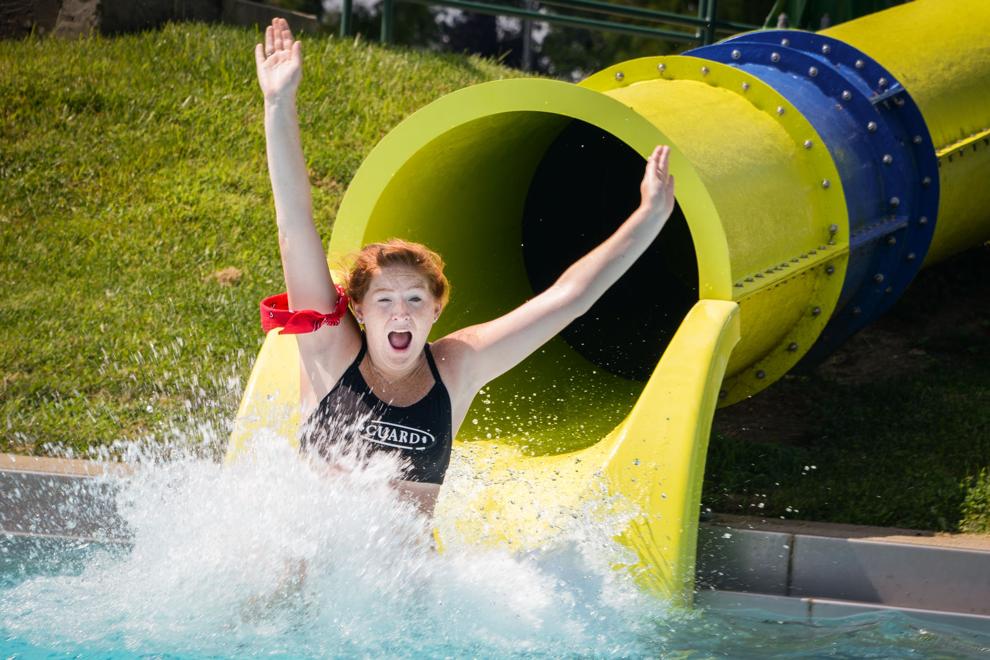 After a 13-month hiatus compliments of the coronavirus pandemic and a lifeguard shortage at the start of the season, a date has been set for the reopening of Juniper Hill Aquatic Center.
The attraction is slated to open at 11:30 a.m. Saturday with normal hours and at normal capacity.  
"Frankfort Parks and Recreation has been able to train and certify a sufficient number of guards, and anticipates adding more to the rotation during the month of June," Blair Hecker, community engagement project manager for the city, told The State Journal on Thursday.
The Juniper Hill Aquatic Center is still accepting applications for lifeguard positions.  
Pool hours are 11:30 a.m.-7 p.m. Monday through Saturday and 12:30 p.m. to 7 p.m. on Sundays.
Admission is $5.50 for ages 3-10 and $6.50 for those 11 and older. Children 2 and younger are free. The aquatic center also offers a twilight rate of $3.50 after 4 p.m. for all ages.
"The City of Frankfort and Frankfort Parks and Recreation is excited to welcome patrons to the aquatic center for the summer season," Hecker added, noting that hours of operation and maximum capacity is subject to change based on staff availability.