The sounds of mountain music filled downtown Saturday as area fiddlers and musicians gathered in celebration of World Fiddle Day. 
"The meaning is for fiddlers to convene and play music together and bring music to the public," musician Liz Blair Newton said.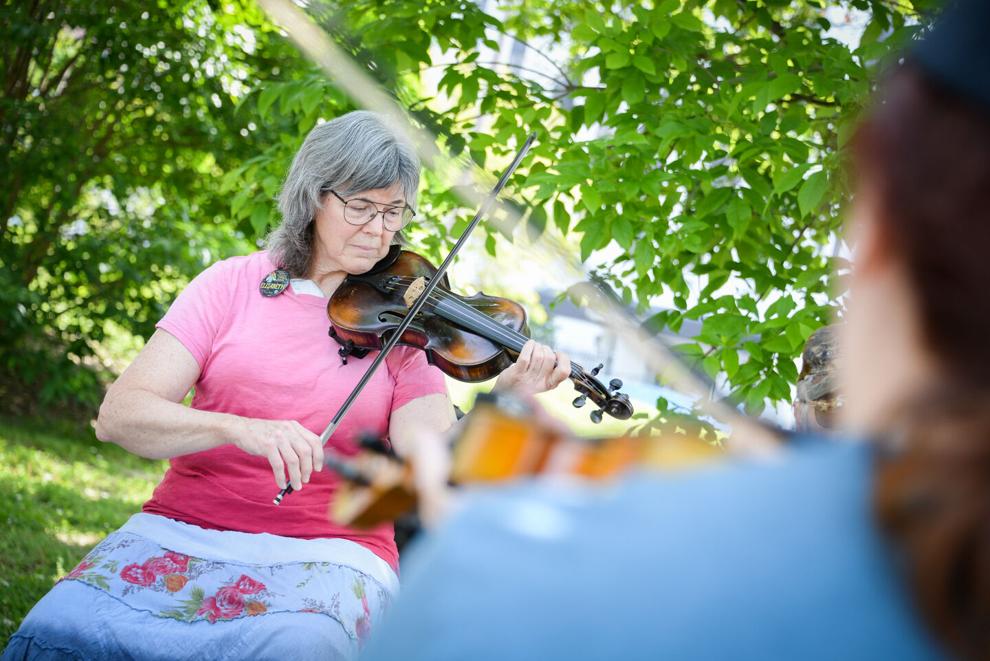 The musicians started the day jamming in the shade of a tree near the Farmers Market Pavilion at River View Park. Shoppers stopped to enjoy the music between visiting vendors. Later in the afternoon they played on the lawn of the Old Capitol.
World Fiddle Day also recognizes the life of Antonio Stradivari. "He's one of the world's most famous violists," Blair Newton said.
Many of the musicians often play together, but the event also welcomed new players, some of whom Blair Newton had just met Saturday.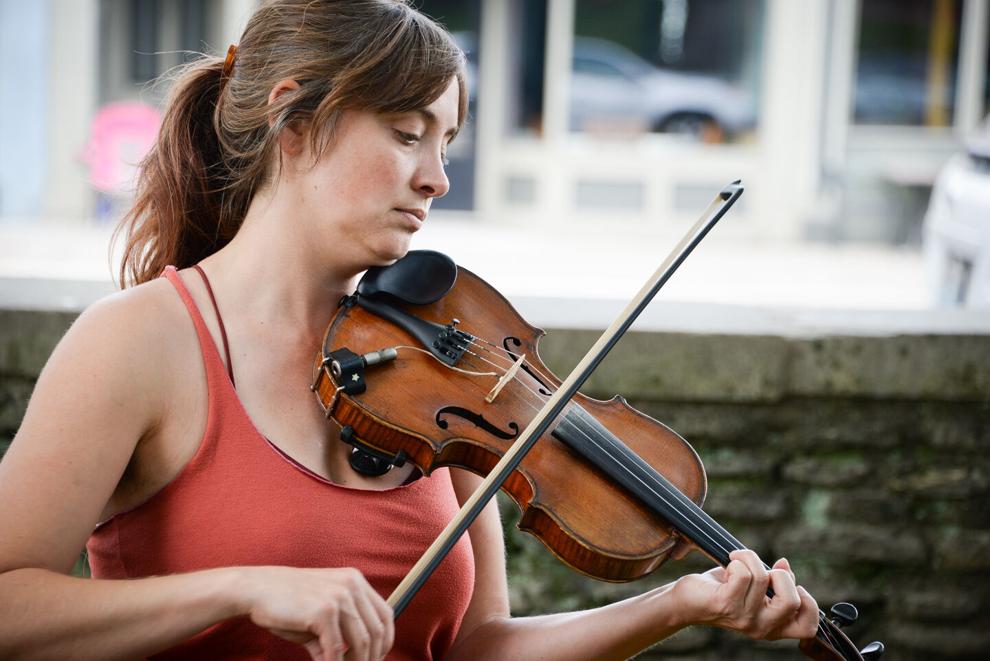 "There are a lot of levels of talent here and different occupations," she said. "It's interesting to get together with fiddlers because we're diverse."
"But united by the music," Sue Ellen Caldwell added.
Caldwell is inspired to play the fiddle because her grandmother and uncle played.
"I'm channeling them," Caldwell said. "It's a touch of a little of something they would enjoy."