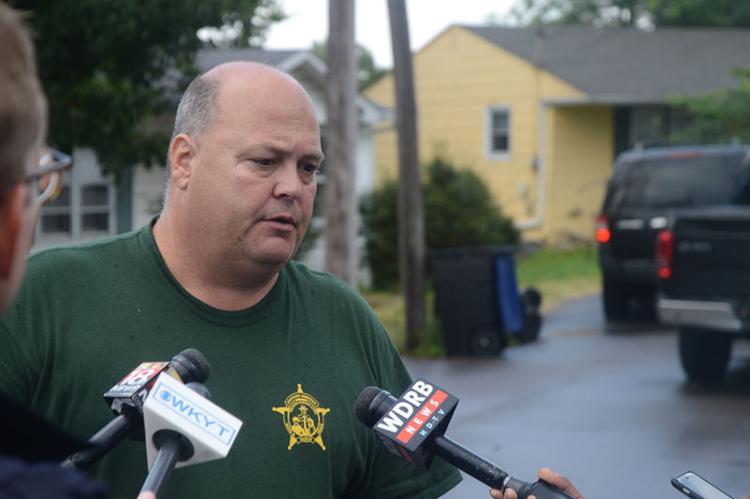 State Auditor Mike Harmon's office cited former Franklin County Sheriff Pat Melton for noncompliance in handling taxes and oversight of his office's finances.
Melton, who lost to current Sheriff Chris Quire in the county's 2018 Democratic Primary, has been flagged multiple times before by the auditor's office for similar financial actions.
Covering April 17, 2018, through Jan. 6, 2019, the audit listed three different types of noncompliance: 
A lack of adequate controls and oversight for daily office procedures

A lack of adequate segregation of duties over daily accounting and reporting functions

The office's tax settlement had inaccuracies in it that totaled more than $470,000.
Per a spokesperson with the auditor's office, Melton owes the county $1,444 in taxes not yet collected. This amount was determined after adjustments agreed on by Melton and the auditor's office were made regarding the inaccurate tax settlements — those adjustments largely righted the $470,000 of inaccuracies, per the audit.
Melton did not respond to a request for comment by press time, nor did he respond to the auditor's request for a response.
The comments regarding Melton's lack of adequate controls and oversight as well as segregation of duties over accounting and reporting functions were repeat findings, according to the audit.
"Internal controls were not in place to ensure adequate oversight was in place over daily operations," the audit report says. "The lack of adequate controls over daily operations increases the risk that errors could occur and go undetected and materially affect financial reporting."
Quire, for his part, said that his office has worked hard to ensure that it stays financially compliant in recent years.
"We changed software companies and we basically revamped the structure of the Sheriff's Office and the tax office," Quire said. "Every person has a different job. There are three different people involved in each deposit."
Even still, Quire's office has questions about the lingering effects of 2018. The audit may not have included all funds.
According to an email obtained by The State Journal via a request to the Sheriff's Office, current bookkeeper Fran Howard told a state auditor that there were holdover funds still unaccounted for from that time that the audit did not mention. 
"I have read the Former Sheriff's 2018 Tax Audit and I have a concern regarding funds that are still in an account held by our office that belong to the Former Sheriff," she wrote. "... All of this information was given multiple times to the State Auditors. This money was not mentioned in the former sheriff's audit."
Those funds included more than $5,000 left over in the office's 2018 real tax account. Quire said that his office has not been directed on what to do with the leftover money.
A state auditor followed up with Howard and said that he would look into it.
Melton served as sheriff for two terms. He was selected by The State Journal as 2018's Newsmaker of the Year in part because of audit deficiencies.
Quire, who took office at the start of 2019, added that he has had to correct for a "financial disaster" left by his predecessor.
"I hope the next sheriff does not have to spend the first two years in office cleaning up my financial disaster," Quire said. "We will continue to work very hard to keep our finances in order."