The stage has been set for what could become one of the state's most important races in 2022: Franklin Circuit Court Judge Phillip Shepherd versus political newcomer Joe Bilby.
A Frankfort resident and Marine Corps veteran who serves as lead attorney for Kentucky Department of Agriculture Commissioner Ryan Quarles, Bilby on Friday announced his bid to seek Shepherd's seat. 
"I believe a judge should always follow the law, and that's what I intend to do," Bilby said in a press release. "For far too long, Judge Phillip Shepherd has failed to follow the law. It is past time for a change of personnel in that courtroom."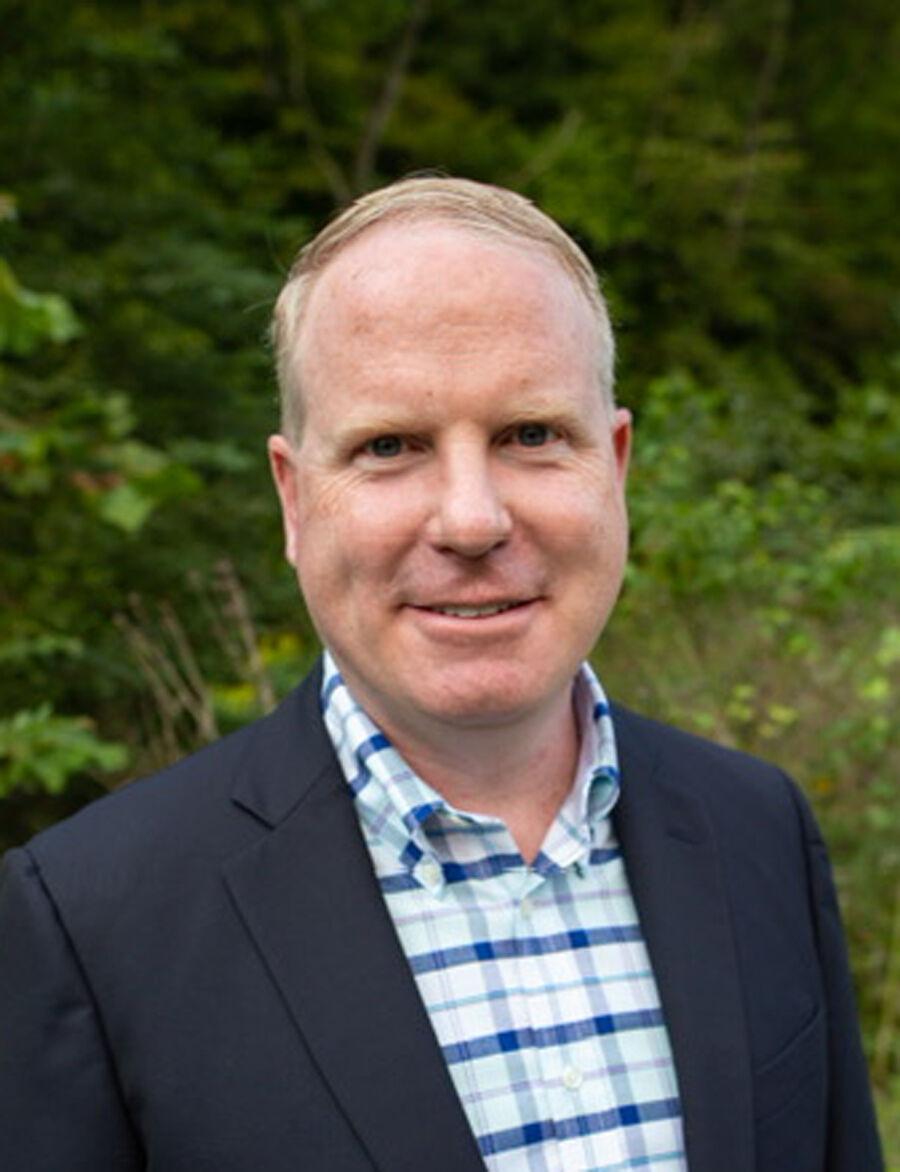 Shepherd, in a statement sent to The State Journal, confirmed that he will run for reelection for the post he's held since 2006. Circuit court judges serve eight-year terms, and Shepherd most recently ran unopposed in 2014.
"I'm running for re-election because Frankfort is my home, and I am committed to making it a better place to live for all its people," Shepherd said. "Frankfort is the place where I was raised, where I learned my faith and where I have raised my family." 
Shepherd emphasized the importance of his role as "speaking truth to power when power is in the wrong."
"Our system of checks and balances requires a judge who will stand up to politicians of both parties, and to the special interests, when the law requires it," he wrote.
As the chief judge of a court that most often presides over lawsuits dealing with the scope of the governor's powers and other state government matters, Shepherd's post plays a major role in shaping Kentucky's public policy.
Though the post is nonpartisan, Shepherd has recently been the target of conservative politicians' ire — including former Gov. Matt Bevin and current Republican legislators who have railed against his recent injunction on laws that limit Gov. Andy Beshear's power and a ruling against a law that would have given donors to private school scholarships a state tax credit.
Some argue that Shepherd's tenure has not shown favor to either party, while others, including Bevin, have called him a "partisan hack," sometimes in reference to his being removed from a case concerning the 2019 "teacher sickout" because he "liked" a Facebook post showing a photo of a Democratic lawmaker with a Beshear campaign volunteer. Shepherd defended himself at the time that he had "liked" several other posts celebrating Republican politicians.
Bilby, in his press release, branded himself as a "constitutional conservative," a veteran and as someone who will "follow the law without fear or favor."
"I look forward to talking with voters about how I will follow the law, without fear or favor, and how the current officeholder has failed to meet that standard," Bilby added.
Shepherd responded in his statement: "As my opponent should know, the Rules of Judicial Conduct prohibit both judges and judicial candidates from commenting on pending cases. I will follow those rules."
According to his LinkedIn page, Bilby served in the Marines for four years before starting at the University of Kentucky College of Law in 2008. Since graduation in 2011, he worked for Stoll Keenon Ogden before joining the Department of Agriculture and opening his own small practice. 
He lives with his wife and two children in Frankfort, where he attends Good Shepherd Catholic Church.
During the COVID-19 pandemic, he argued on behalf of Christian churches and schools in federal court against pandemic-related restrictions. He represented a church in Nicholasville and Danville Christian Academy in lawsuits against Beshear's executive orders barring in-person worship and instruction.
Both Frankfort retirees, Brenda Rice and Tom Utterback will co-chair Bilby's campaign.
The duo has been involved in leadership with the Franklin County Republican Party as well as local service organizations.
"We are going to work very hard to raise the funds Joe's campaign will need to win this race," they said in a press release. 
Shepherd has yet to name his campaign leadership.
A longtime Frankfort resident, Shepherd started working as an attorney in 1982. 
Locals react
Pundits across the commonwealth have guessed that large amounts of money will be spent on the race.
Franklin County Republican Party Chair Calen Studler said he thought this election will be the "biggest" in the state come 2022.
"I think there will be a lot of money that comes in from outside of the county, and I think a lot of people are upset with Judge Shepherd for some of his rulings," Studler said. "Those things could play into Joe's hands."
Studler, who last year fell short of the Republican nomination for state Senate District 7 to Adrienne Southworth, R-Lawrenceburg, said that he thought this race was "winnable" for Bilby.
"There's no doubt that sometimes when it comes to state-level issues, our county leans Democrat," Studler said. "However, they vote Republican a lot of times when it comes to federal issues."
Indeed, Franklin County voters swung for former President Donald Trump, though it was by the thinnest margin in the state: 12,900 for Trump to President Joe Biden's 12,692. That makes Franklin County the most "purple" county in the commonwealth.
However, Frankfort local and former executive director for the state Democratic party Mary Nishimuta believes that Shepherd's popularity in town will win the day.
"Nonpartisan races are becoming more politicized, but Judge Shepherd has bipartisan support to ensure that no branch of government tries to take unconstitutional actions," Nishimuta said. "Many people in Franklin County — regardless of political affiliation — have great respect for Judge Shepherd, and for good reason. He's led with a fair and thoughtful temperament and does not bend to the whims of political parties."
Bill Graham, who held Shepherd's position for 24 years, agreed with Nishimuta, adding that he didn't want the race to become politicized.
"It's political only in the sense of high levels of government being involved, but it's not partisan at all," Graham said. "It's very important to understand that the judge is a nonpartisan office. The judges in Franklin Circuit, somewhere along the way, are going to upset some of the powers that be. It's just the nature of the job."
He called Bilby's characterization of Shepherd's "failing" to follow the law a "completely wrong and an unfair statement." He emphasized that all judges have opinions that get overturned by higher courts, and called himself a "big fan" of his successor.
"I don't know Mr. Bilby at all, but I know Phillip Shepherd and the citizens of Franklin County are very lucky to have him," Graham said. "He's a very fair-minded, learned, intelligent judge. He's lived in Frankfort his whole life; he understands government."
Shepherd told The State Journal that in 2006 he won his only contested election in a 72% to 28% landslide against former Franklin County Attorney Jim Boyd.
Like Shepherd, Franklin Circuit Judge Thomas Wingate will also face reelection if he chooses to run for his post again.
The lay of the land
In Franklin County, local politics has traditionally been dominated by Democrats. Only one of the 12 members of the city's and county's primary elected bodies is a registered Republican.
Though Trump won Franklin County by a slim margin, voters generally went more blue down the ballot. Democratic candidate for U.S. Senate Amy McGrath won Franklin County by over 4 percentage points in her failed bid to unseat Sen. Mitch McConnell, R-Kentucky; Joe Graviss won the county by 11 percentage points and nearly 3,000 votes in his loss to Southworth; incumbent Democrat Rep. Derrick Graham, D-Frankfort, handily defeated Republican Gary Stratton by nearly 5,000 votes.
One outlier is U.S. Rep. Andy Barr, R-Kentucky, who beat his challenger Josh Hicks by 7 percentage points in the county.
The county's number of registered Democrats also dwarfs its total of Republicans, 25,394 to 11,807 as of September.