From May through October the Frankfort/Franklin County Tourist and Convention Commission is offering Bourbon & History Walking Tours in Historic Downtown Frankfort.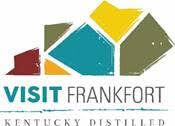 Tours will be offered on Tuesdays and Thursdays at 1 p.m.
Join Col. E. H. Taylor Jr. for a 45- to 60-minute guided walking tour in historic downtown Frankfort. Historian Russ Kennedy portrays Col. Taylor, the father of the modern bourbon industry and will be your guide. 
Learn about Frankfort's rich and spirited bourbon history. The tour is one mile in length and begins promptly at 1 p.m. in front of the Frankfort Visitor Center, 300 St. Clair St., Suite 102.
The walking tours are COVID-19 compliant events. Masks are required during tours.