The Capital City Museum, 325 Ann St., will have its grand reopening on Saturday at 10 a.m. The official ribbon cutting for the reopening will follow on Monday at 10 a.m.
The Capital City Museum has undergone an extensive 12-month renovation project. The board of directors, interim executive director and staff have worked with consultant Penny Peavler, with Cultural Tourism Consultants, to reimagine and reinterpret the museum, which celebrates Frankfort and Franklin County's unique history.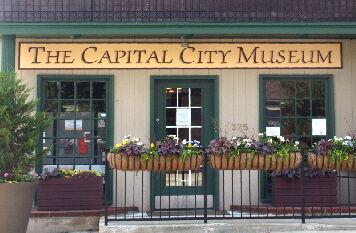 This project was made possible by a generous donation from late Frankfort resident Ann Gibbs in 2019. Utilizing the knowledge of museum industry experts and local Frankfort historians, the museum highlights Frankfort's founding, native heritage and notable residents in its renovated exhibit space. Renovations have also included updated paint, lighting, layout, visitor entrance and an expanded retail space.
The museum serves Frankfort and Franklin County residents and visitors by collecting, preserving and presenting the history of Frankfort through exhibition, tours and live and virtual programs about stories most important to the community.
The museum has been closed to the public for the duration of the renovation process.