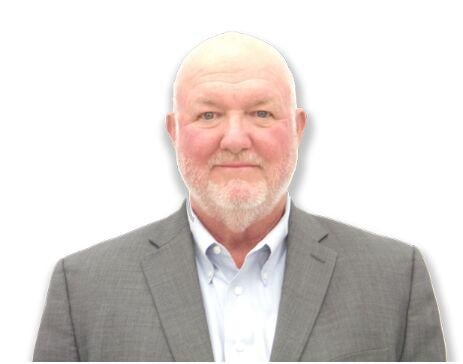 Ken Carroll is a conservative. In fact, the independent candidate for Kentucky's Senate District 7 race says he's the "the most conservative candidate in the race."
Carroll, son of the sitting District 7 Democratic Sen. and former Gov. Julian Carroll, said at a forum this week that he left the Democratic Party about five years ago because of his impression that the national party had shifted more to the left. On Friday, he doubled down by affirming that he would caucus with Senate Republicans if elected in the Nov. 3 race. The GOP holds a super majority in the state Senate.
The other self-avowed conservative in the race is Republican nominee Adrienne Southworth, whom Carroll says he's "close" to in terms of conservative bonafides. Their opponent to the left is current state Rep. Joe Graviss, D-Versailles, who has the endorsement of Carroll's father.
"I've had some Republicans call me and tell me they viewed the forum," Ken Carroll said Friday. "They thought I did the best job, and they also thought that I should be seen as the most conservative in terms of my positions … . Am I hugely different in terms of conservatism than Adrienne? Probably not a whole lot. More so with Joe."
In response to Carroll's comment, Southworth laughed and responded simply, "My record speaks for itself."
In Tuesday's forum, Southworth often expressed pro-business and private-sector sentiments and made references to Libertarians Rand and Ron Paul as well as her history with state conservative activist groups. Rand Paul, Kentucky's junior U.S. senator, has endorsed Southworth in the race.
Southworth made headlines as a staffer for previous Republican Lt. Gov. Jenean Hampton when former Gov. Matt Bevin fired her.
Multiple Republican groups in Franklin County and across the state have given to Southworth's campaign, and she has also received the endorsement of the National Rifle Association (NRA).
Over the weekend, Graviss confirmed to that State-Journal that he considers himself to be pro-life, with exceptions for legal abortions in the cases of incest and rape.
When asked about policy differences that make him as much or more conservative than Southworth, Carroll pointed to his life experiences as an avid outdoorsman and his strong pro-business stance.
Al Cross, longtime Kentucky political journalist and commentator, said that District 7 candidates' relationship to conservatism could influence the result.
He pointed out that high numbers of registered Democrats in the district might not be indicative of how they will vote in the Nov. 3 election.
"The number of Republican voters in the district is not fully indicated by the registration numbers," Cross said. "… There are a number of people who vote Republican but aren't necessarily registered that way."
Among the 94,767 people registered to vote in the district, Democrats outnumber Republicans by more than 19,000 in a count of 53,373 to 34,160. 
Despite that disparity, Republican U.S. President Donald Trump won every county in District 7. With the exception Franklin County, which he won by five percentage points, he won them all by a margin of more than 20 percentage points. In the state of Kentucky, Trump nearly doubled 2016 Democratic nominee Hillary Clinton.
Cross noted, however, that the president's popularity has waned both nationally and in Kentucky since the election. He added that in District 7, support for Trump is closer to "50/50."
The Senate District 7 seat has been held by Democrat Julian Carroll since 2004.
District 7 is composed of Anderson, Franklin, Gallatin, Owen and Woodford counties.