Ten local folks and a feline will be accepting tips as virtual waiters for the Franklin County Humane Society's online auction later this month.
This year's celebrity waiters are Linda Boileau, Ethan Branscum, Deirdre Calvert, Jerry Deaton, Diana Geddes, Tambra Harrod, Zach Hubbard, Gina Morales, Lauren Prichard, Scott Stafford and Lionel, who is chief feline officer at the New Leash on Life thrift shop run by the humane society.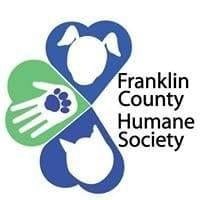 Silent auction bidding gets under way Wednesday, but bidders can view the catalog now via a link on the humane society website — www.fchsanimals.org
"We wanted to offer a variety of items with a range of value levels," said volunteer Betsy Kennedy, who chairs the event committee. "Thanks to our generous contributors, we are able to do that. We hope everyone will find something they like — and that they bid generously!"
All proceeds from the auction will support the animal shelter and its work on behalf of area homeless animals.
To make a donation, visit the humane society website or send a check to FCHS, 1041 Kentucky Ave., Frankfort, KY 40601. Please note new building fund on the memo line.