The Franklin County Humane Society is edging closer to its $1.6 million goal to fund a new animal shelter.
Last week, Frankfort residents Granville and Polly Coblin pledged $10,000 toward the project if the humane society could raise matching funds over a one-week period.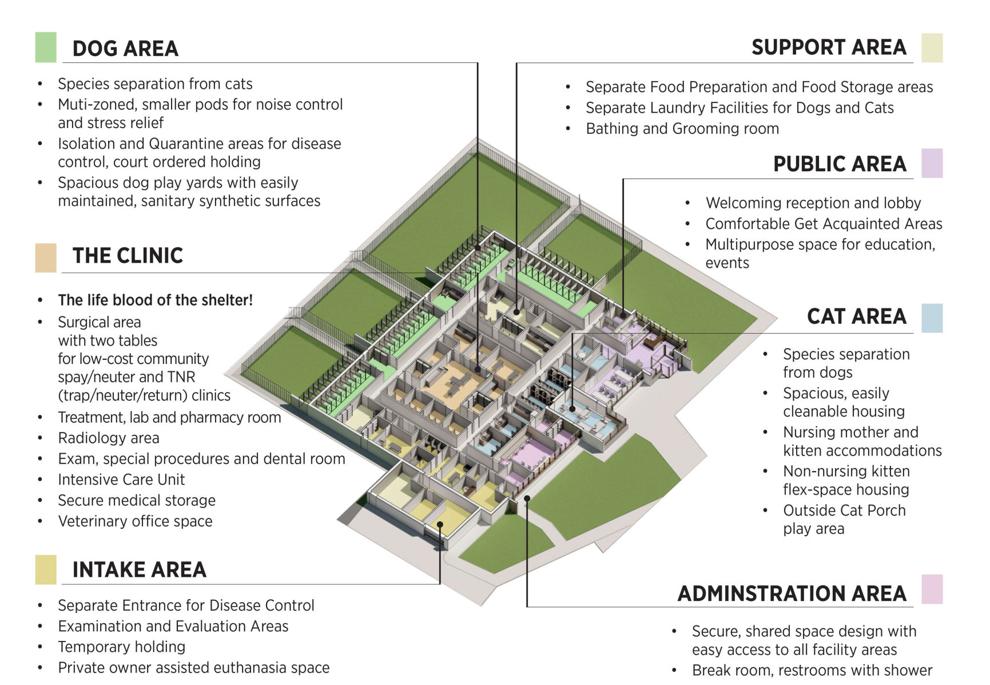 Thanks to a $10,000 donation from Father Jim Sichko and approximately 90 other donors, the humane society tallied $60,000.
To date, FCHS has raised a total of $1.125 million for the new animal shelter.
The original cost estimate for the shelter, which will located on Carpenter Farm off the East-West Connector and replace the 75-year-old Kentucky Avenue facility, was $4 million. But increased material and labor costs are expected to raise the cost of the project to $5 million.
The humane society is hoping to open the new animal shelter in July 2022.
To make an online donation, visit https://www.flipcause.com/secure/classic/ODY4ODg= or send a check by mail to the Franklin County Humane Society, 1041 Kentucky Ave., Frankfort, KY 40601. Be sure to specify "new animal shelter" on the memo line.