Diversity and family dominated the discussion at Monday night's Frankfort City Commission work session as officials look to increase racial and cultural diversity among city staff and incorporate paid parental and sick leave.
Commissioner Katrisha Waldridge presented the idea of the city, county and Kentucky State University partnering to fund a diversity officer position with the city paying 50% of the person's salary and the county and K-State splitting the remaining half.
"It's not just black and white," Waldridge said, adding that position would also help with recruitment. "We want our diversity and culture to look like we do."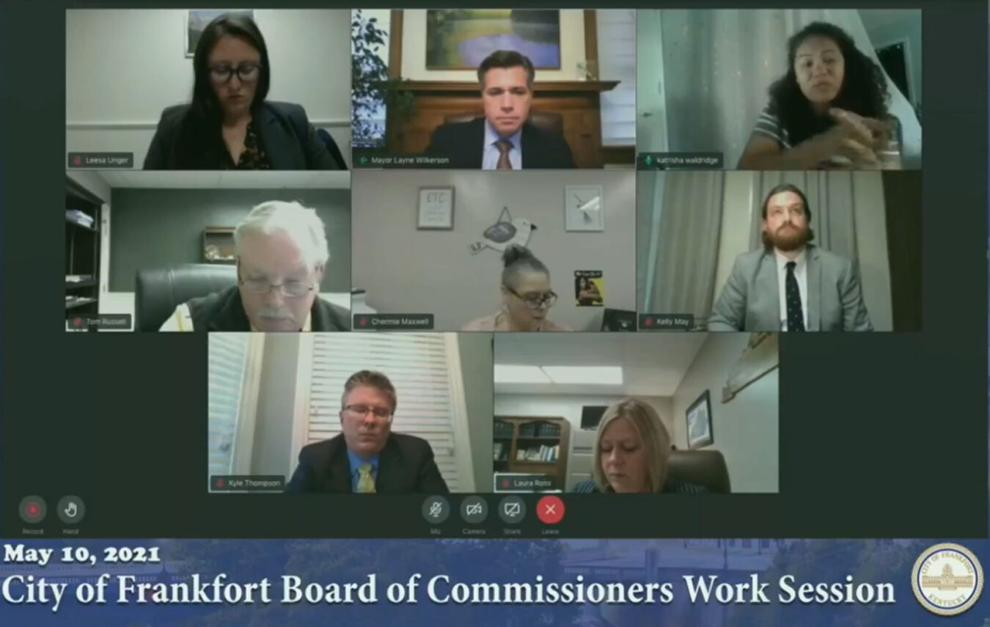 Currently, there are 250-300 city employees.
Commissioner Leesa Unger questioned how much it would cost the city.
Waldridge replied that because diversity officers, which the city has never had, are fairly new she could only estimate that the position salary would be in the $60,000 range.
Mayor Layne Wilkerson was in support of the concept and added that diversity is a community issue, not just a city government one. He also stressed the importance of promoting different cultures and their events.
"I want to be the most inclusive city in the state," the mayor said.
Commissioner Kyle Thompson was also supportive.
"This is a great recruitment tool for our services," he stated, referring specifically to police, fire and EMS.
Waldridge explained that she would like to get a commitment from the county and KSU at the beginning of the process, rather than forming an ad hoc committee from the get-go.
"(We'll) have a meeting with representatives from the county and KSU and see what we want and then form an ad hoc committee," she replied.
"We, as the city, want to be intentional in all that we do."
Unger introduced a paid family leave ordinance that would provide 12 weeks of paid leave for all employees for the birth, adoption or fostering of a child and could potentially include the care of a family member. The 12 weeks of paid leave would run concurrently with the federal Family and Medical Leave Act (FMLA), rather than in addition to.
"We're all parents. We've all been there," she told other commission members. "I'm ready to put families first and advocate for city employees when they need us most."
Unger also suggested two weeks of paid leave for kinship placement of a minor by court order.
Last month, Louisville unanimously passed a similar ordinance.
"It's happening all around us and I think we should be a leader on this," Unger added.
She said that paid leave would also give the city a competitive edge in recruiting and retaining employees and be a model for businesses in the city.
Waldridge said she would like to see that idea fleshed out in order to see what the city can do. But she also cautioned that the language of the ordinance should be written so that the benefit is not abused.
Human Resources Director Kathy Fields said the city averages roughly 19 FMLA requests per year.
"There's potential if we make this available there will be an increase in requests," Wilkerson said.
While he agreed with the concept, Thompson was worried about the financial impact.
"If we have the ability to provide those benefits I just want to make sure we have the ability to pay for it," he said, adding that if the commission does agree to the paid family leave, it should be done right.
He stressed that in addition to providing paid leave to the employee, the city would also have to cover the cost of that person's replacement during their leave.
"I guess it all comes down to cost," the mayor said.
To which, Unger quickly added, "And investment in our staff."
The commission opted to revisit the issue at a later date.