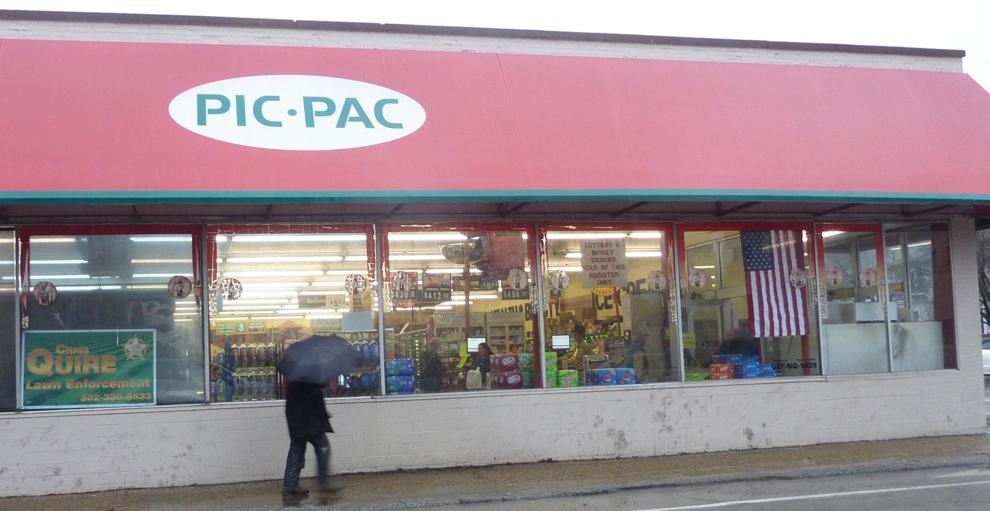 The Pic-Pac building officially has a new use.
The Frankfort City Commission voted unanimously Monday to lease the property to Pace Construction, a primary contractor for the city's more than $12 million TIGER Grant project to revitalize the Second Street corridor.
The rental agreement is for $1,100 per month paid to the city, and will commence on Monday. TIGER Grant Manager Chuck Knowles said the company will use both the building and parking lot. The builiding will be used as an office and for storage.
At a November meeting, the city commission voted to buy the building, which used to be the lone grocery store in downtown Frankfort, for $390,000.
Knowles said that he expects Pace to use it until at least August 2022, which is the current date for "substantial completion" of the Second Street work. The final completion date as of now is December 2022.
The city has the option to terminate the lease at any time with sufficient notice, Knowles said. According to the contract, Pace will also preserve around 3,000 square feet for emergency shelter space for the city to use if the need should arise.
Knowles said most of the TIGER Grant work will likely be done by August 2022 with the exception of final landscaping — which, he said, isn't insignificant.
"That kind of gives them a chance to, once they get it fully open to traffic, to go back and finish up any landscaping," Knowles said. "There's a lot of landscaping on this project. If you look at the bid, there's almost 6,000 perennial plants and shrubs that are going to go on this project. It blew my mind. And then there are four flowering trees and 67 shade trees that'll go back on this project. So that's a lot of landscaping."
As for progress thus far on the project, Knowles said that several gas and water mains are now in the works.
A Columbia Gas subcontractor has finished creation of a new gas main between Taylor Avenue and Bridge Street, and on Bridge Street between Second Street and the floodwall. The Frankfort Plant Board also finalized design work on a water main between Taylor Avenue and Bridge Street, and are set to begin installation this week, per Knowles.
To accommodate the work, Knowles said that detour signs have been put up to divert traffic from U.S. 60/Louisville Road onto Lafayette Drive and eventually to Capital Avenue.
Knowles said that in the coming weeks, Pace will remove a recently discovered old trolley rail bed between Bridge Street and Steele Street.