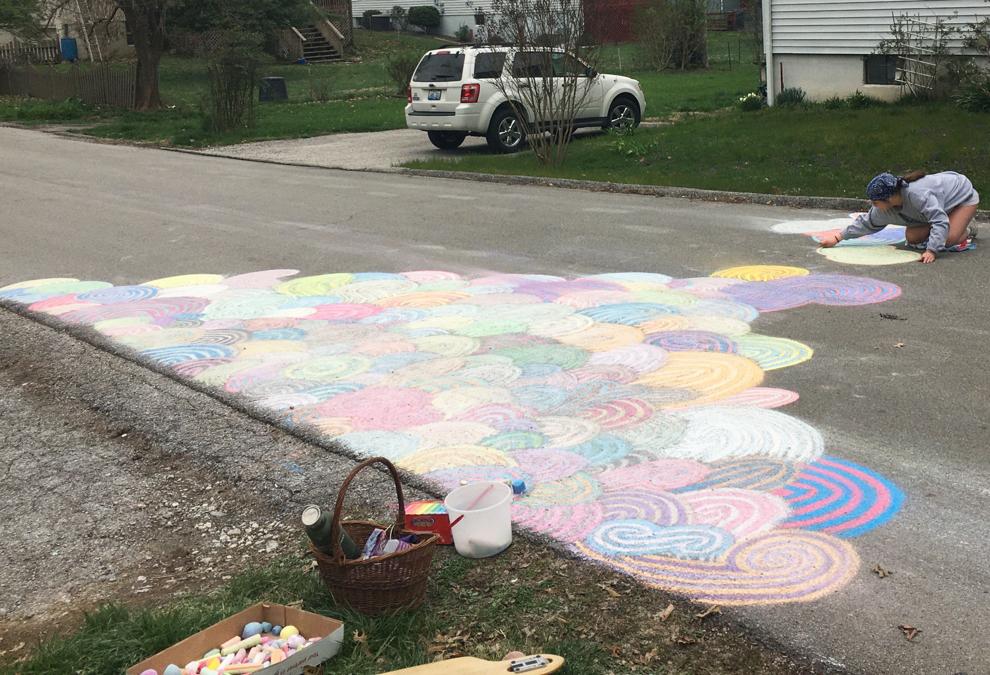 For Laryn Bishop missing a large chunk of her senior year at Franklin County High School due to the coronavirus pandemic hasn't been easy, but it has allowed the teen more time to dabble in something she hasn't picked up in a few years — sidewalk chalk.
"It's challenging being away from all of my friends and being in the proper learning environment that school provides," she said. "However, I know that this is for our safety and benefit."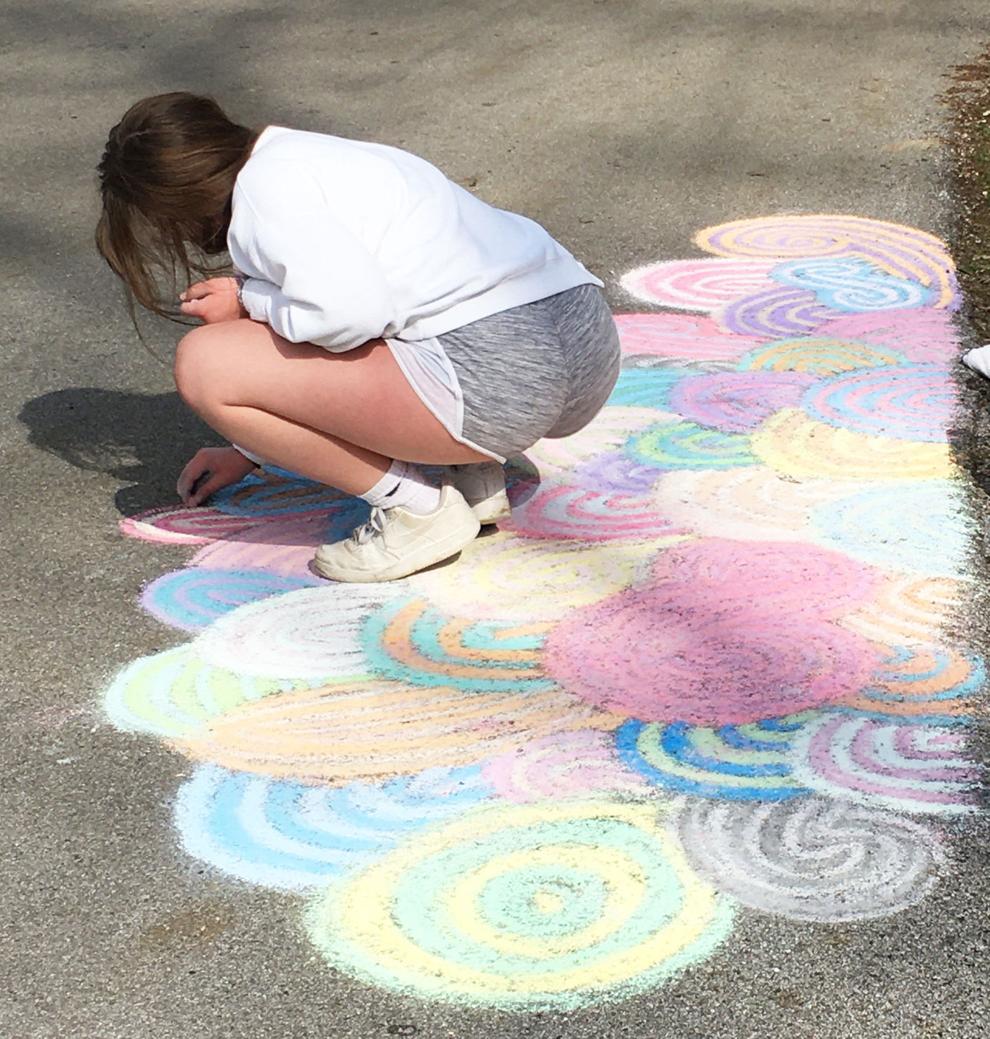 A few days ago she began a colorful piece on Hillwood Avenue near Beechwood Avenue in the Crestwood neighborhood. What started small soon covered the width of the street as she worked three to four hours a day for three straight days.
"I ran through quite a lot of chalk — so much so that while my mom was getting groceries I asked if she could quickly pick up more so I could continue to work," Bishop laughed.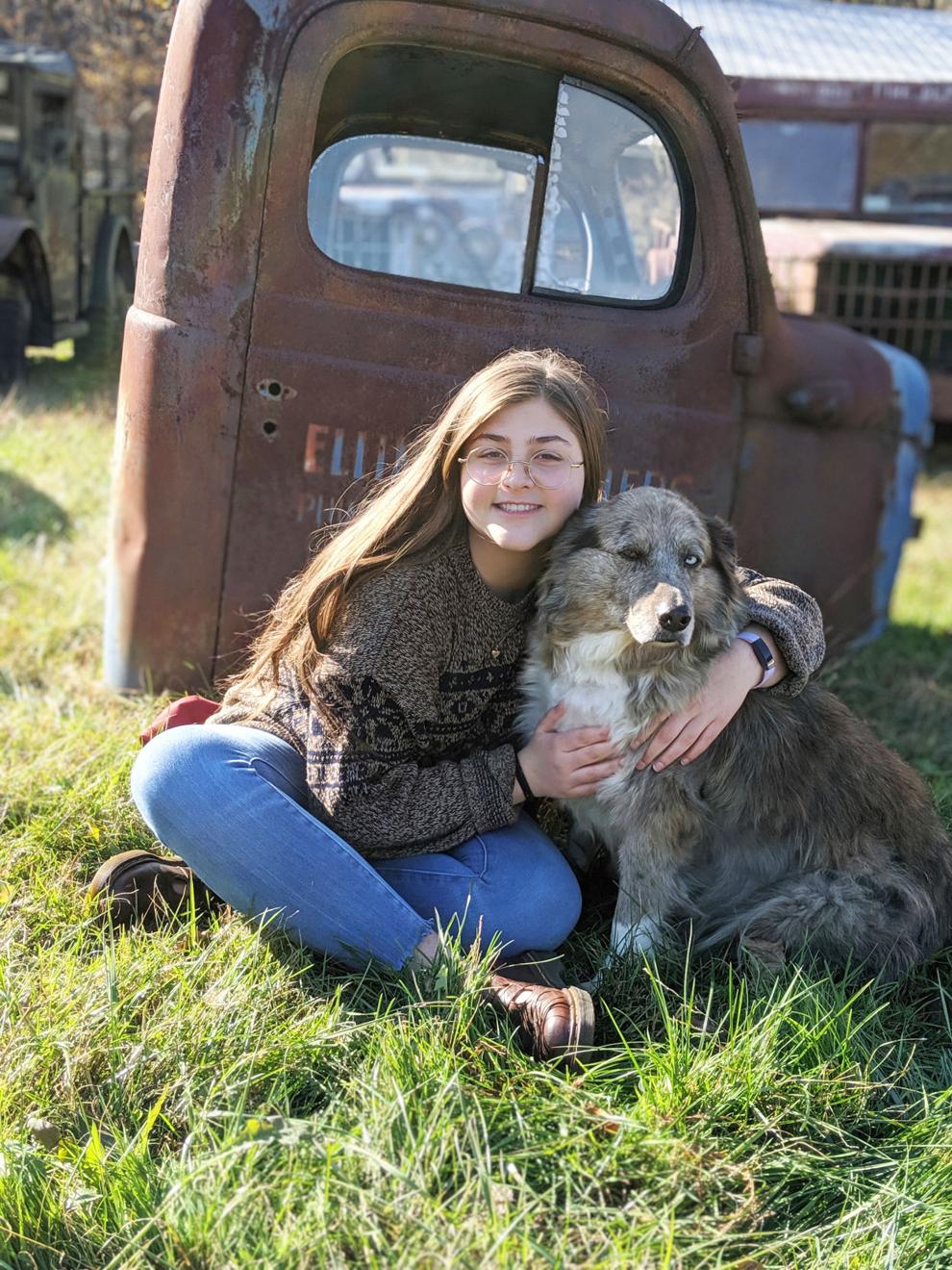 While she misses face-to-face time and getting to converse with her friends and teachers, she understands the importance of social distancing during this time.
"I wanted to do something that would make my neighborhood a little happier in these not-so-happy times," she said, adding that neighbor response has been overwhelmingly positive.
"I think people really enjoy it," Bishop said. "It encourages me to continue making art when I know that people appreciate it and that it's fulfilling its intention to brighten up a person's day."
In fact, she is hoping to make a career out of her art — just probably not of the sidewalk variety. She prefers painting and especially drawing.
"I decided last year, after getting very passionate about art again, that I really enjoy it and could spend the rest of my life doing it," the 18-year-old said. "Seeing a finished piece gives such an accomplished feeling."
She is the daughter of Lori and Kevin Bishop and has an older brother, Quentin.
So what is her advice to other folks her age?
"Stay home unless absolutely needed and to please be safe and stay healthy," she said. "Also, take advantage of the free time you have!"