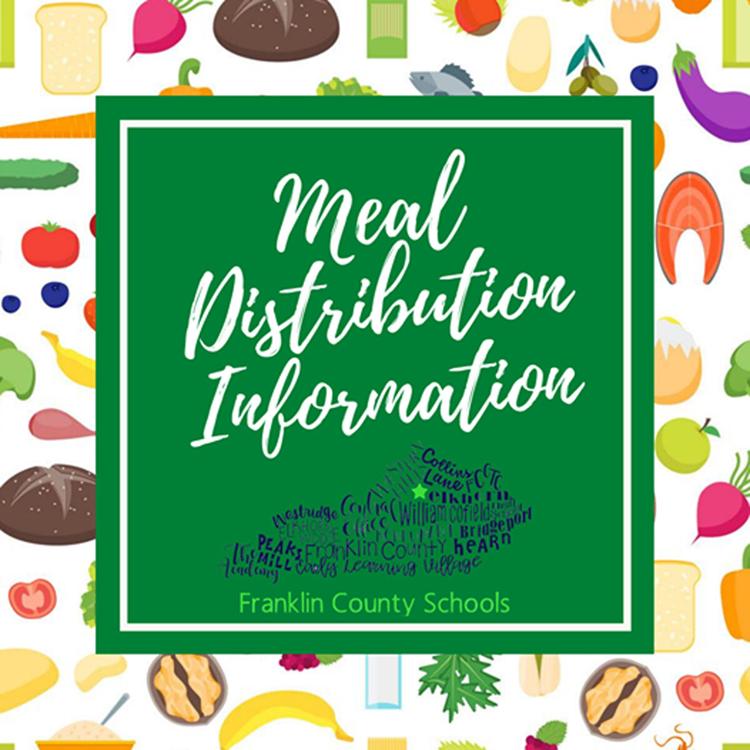 Starting Thursday, Aug. 27, Franklin County Schools will be distributing meals differently.
A breakfast and lunch service will continue on Mondays and Thursday as students are participating in virtual learning.
Meal kits will be distributed from 11 a.m. to 1 p.m. at eight school locations — Bondurant Middle; Bridgeport Elementary; Collins Lane Elementary; Elkhorn Middle; Franklin County High School (left side door #34 toward the football field); Hearn Elementary; Peaks Mill Elementary; and Westridge Elementary.
Parents and guardians may pick up the meal kits at any school; it doesn't have to be the school the student attends. At pickup the following information must be given — students' name; school they attend; and POS number or birthdate.
Preorders for Monday pickup must be made by the Friday before. Thursday preorders must be made by the Wednesday before. Meals will only be distributed on days when school is in session.
All meal kits are prepackaged for easy transport.
Monday meal kits will include a breakfast and lunch for Monday, Tuesday and Wednesday. Thursday meal kits will include a breakfast and lunch for Thursday and Friday.
All elementary, middle school and The Academy students receive free breakfast and lunch through the CEP program. High school students are not included in the CEP program but may complete a free and reduced lunch application at franklincountymeals.com to see whether they qualify.
High school meal prices for paid students are $1.40 for breakfast and $2.90 for lunch. Reduced-price students pay 30 cents for breakfast and 40 cents for lunch.
The district recommends that money be deposited into school lunch accounts via myschoolbucks.com
Cash and checks will be accepted at pickup sites but must be enclosed in an envelope with the student's full name, school and date of birth.
There will be no meal kit pickup on Monday, Sept. 7, due to the Labor Day holiday.