When the coronavirus pandemic started in March, Trish Bach did what felt natural and picked up her paintbrush.
As a stay-at-home mom, she spends most of her days tending to her three small children, but over the past four months she has devoted a little time each day to honing her painting skills.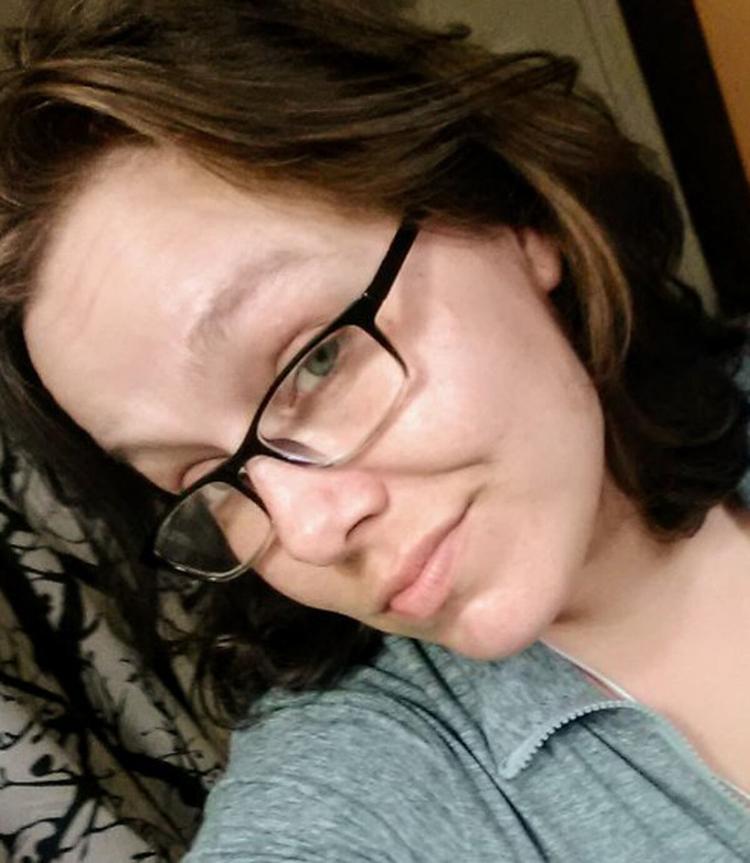 "I've always painted," the 32-year-old Frankfort native said Wednesday, adding she has done everything from churches and landscapes to musical instruments.
"I used to tell people, 'Bring me a canvas and I'll paint you something.'"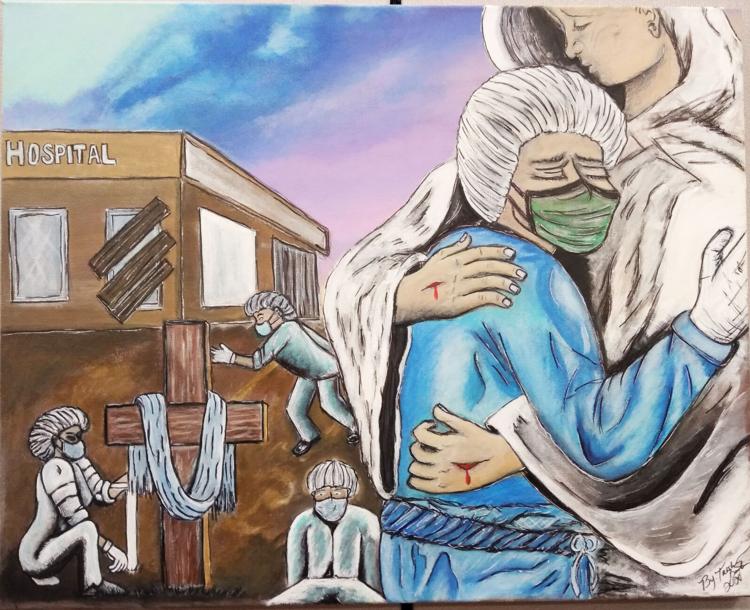 While Bach appreciates that her work makes people smile, her latest piece — a reflection on the current global health pandemic and its heroes — is intended to make people think.
The painting features Jesus embracing a tired and grieving health care worker outside a hospital, as other medical workers bury COVID-19 patients.
"I kept coming back to it and seeing new things," she told The State Journal. "I wanted to make sure it was perfect."
Though she just finished the piece, the response has been positive.
"I have been very flattered," she explained.
Bach is looking for a place that will display the painting in the hopes that others will see it.
"It really hits home is what people say," she added.